Star Wars: Thrawn #1 Mattina 1:50 Retailer Incentive Variant
Marvel, published date: April 2018 (released: 2018-02-14).

Rare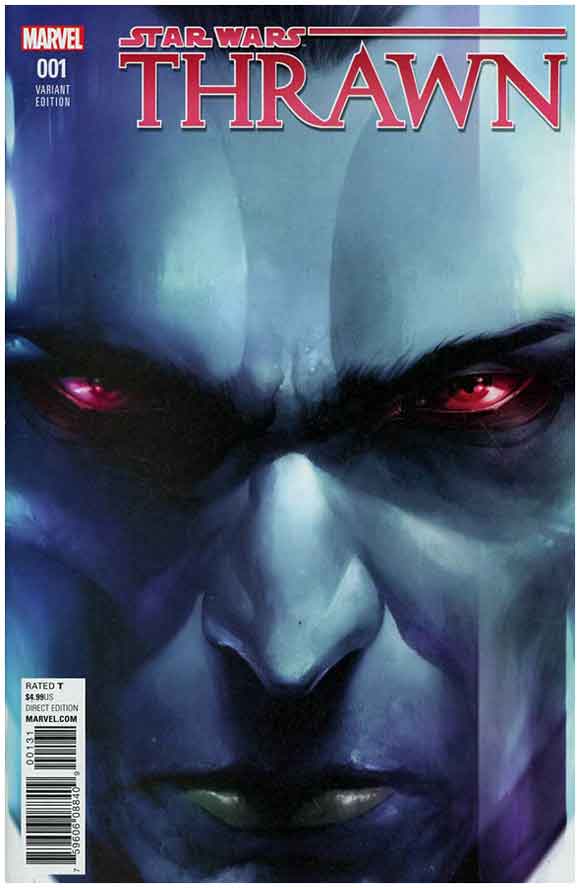 This is the 1 in 50 Retail Incentive variant with a cover by Francesco Mattina (Diamond code: DEC170923 & barcode: 7-59606-08840-9-00131).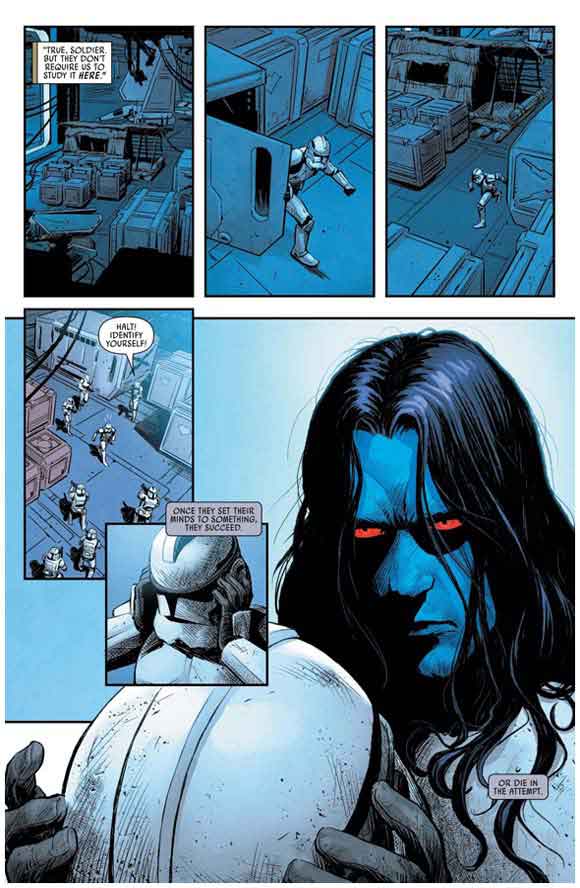 One of the most cunning and ruthless warriors in the history of the Star Wars Universe, Grand Admiral Thrawn is back with a six-issue miniseries about how he became one of the most feared military tacticians in a galaxy far, far away.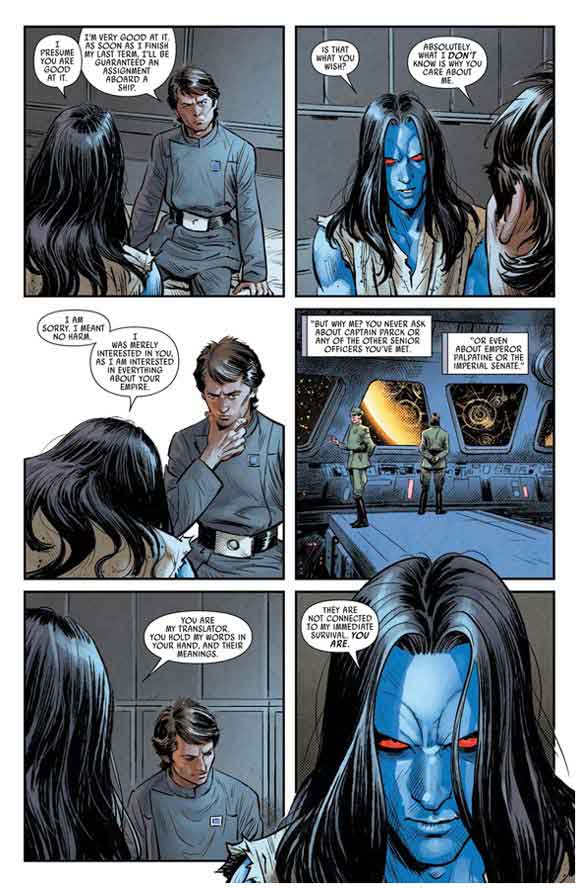 Written by Jody Houser (ROGUE ONE ADAPTATION) and drawn by Luke Ross (STAR WARS: DARTH MAUL, STAR WARS: THE FORCE AWAKENS ADAPTATION), follow the comic adaptation of Timothy Zahn's New York Times best-selling novel about Thrawn's rise in the Imperial ranks!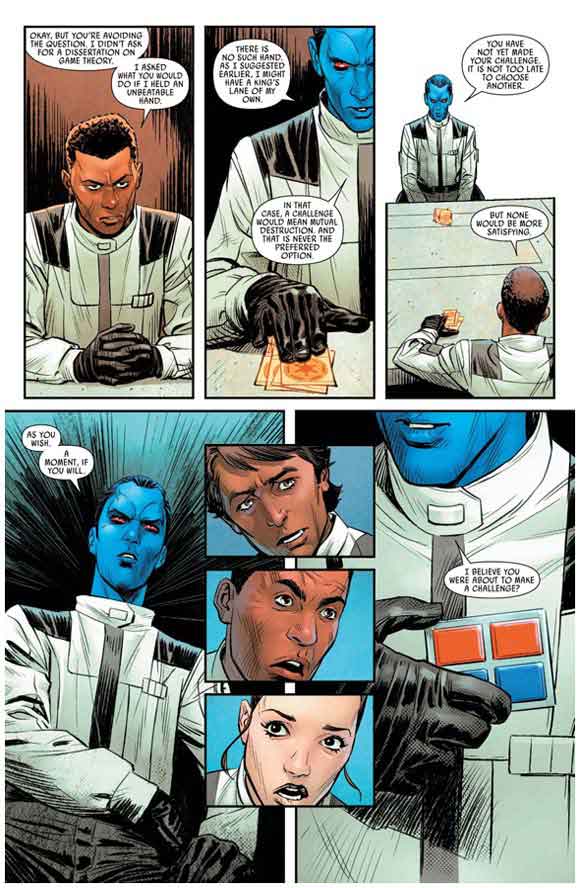 Below are the other editions of Thrawn #1, available via Diamond: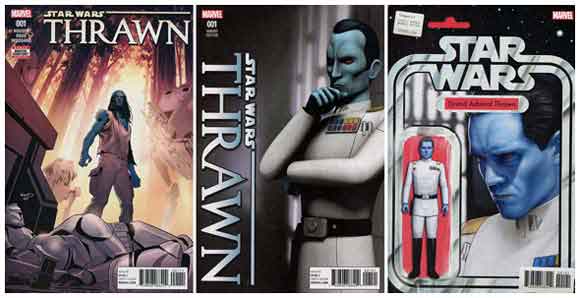 From left to right we have by Diamond code (with barcode suffix in brackets):
DEC170922 (00111): Regular edition cover by Paul Renaud
DEC170925 (00121): 1:10 Animation variant Cover
DEC170924 (00141): Action Figure variant by John Tyler Christopher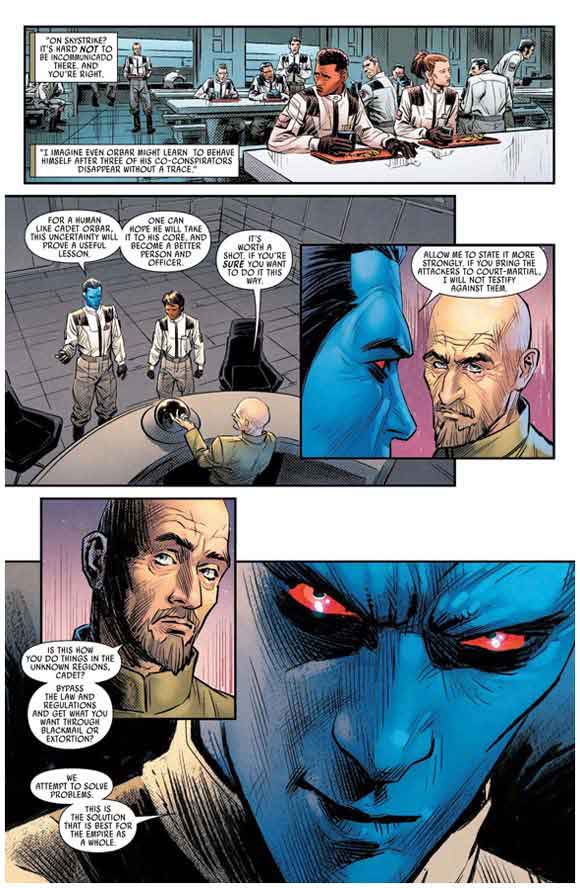 In late March of 2022, CBCS recorded twelve gradings of the "Mattina Retailer Incentive", with half in the top grade of 9.8 (new mint / mint).

At that same time, CGC recorded 109 gradings of the "Mattina Variant Cover" with 54 in the top grade of 9.8.