Rick and Morty: Lil' Poopy Superstar #1 Hastings Variant
Oni Press, published date: July 2016.

Rare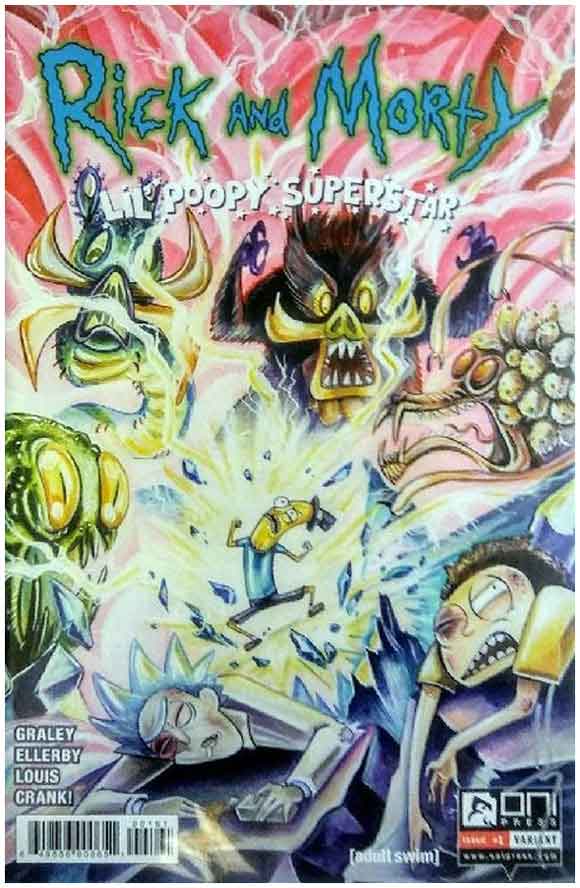 This is the Sara Richard "Hastings" cover variant of Rick and Morty: Lil' Poopy Superstar #1 from the 2016 five-issue series.
In June 2016, Hastings Entertainment filed for bankruptcy protection and the variant edition apparently did not make it to the comics shops (the last of which closed by the end of October that year) but a number of copies did make it out to conventions and ebay.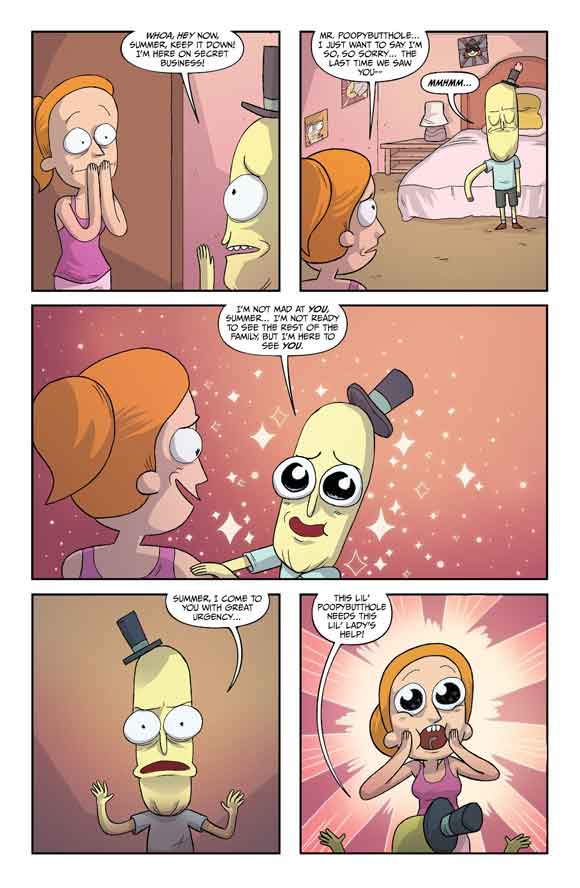 A new comic miniseries based on Dan Harmon and Justin Roiland's hilarious [adult swim] animated show RICK AND MORTY.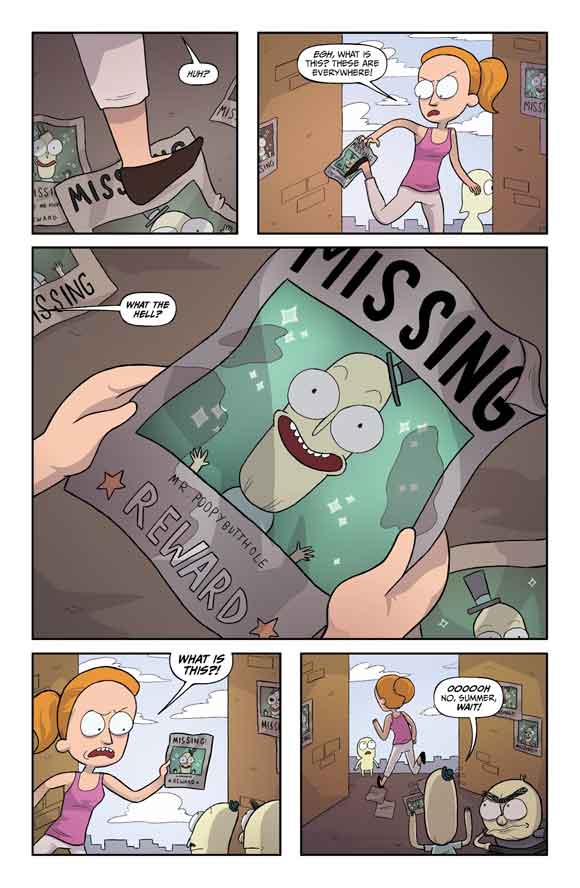 Oooo-wee, that sounds great! Mr. Poopybutthole is in trouble, and he turns to the one person he can trust: Summer Smith! She's more than willing to help, but is he telling her the whole truth? Written and drawn by Sarah Graley (Our Super Adventure) and colored by Mildred Louis (Agents of the Realm), Summer and Mr. Poopybutthole embark on their very own fantastic adventure across space, complete with jailbreaks, hijackings, and high school prom. Plus! Backup comics featuring good ol' Rick and Morty, drawn and colored by Marc Ellerby!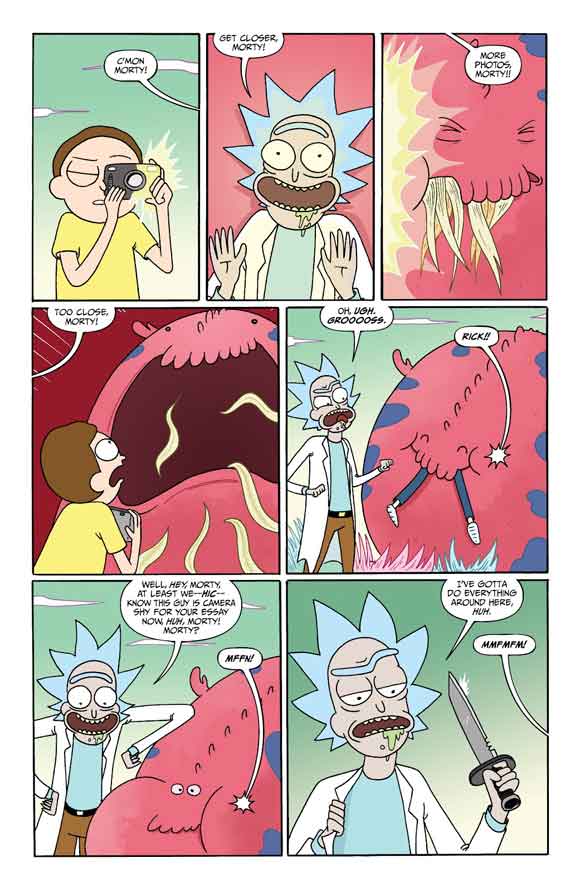 Below are the two Diamond distributed covers: the regular Sarah Graley and Mildred Louis Cover (Diamond code: MAY161665) and the Megan Levens variant (Diamond code: MAY161666):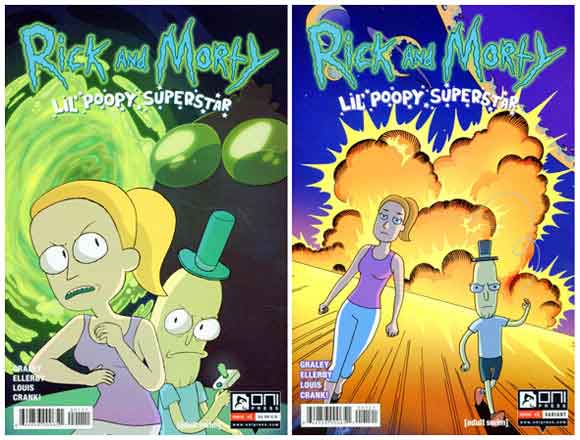 As well as the Hastings cover and the comic shop editions, below are 4 other covers that were available: Fried Pie edition (Cat Farris), Newbury Comics Edition (Rashad Doucet), the SDCC 2016 variant (Katie Cook) and the Zen Monkey Studios edition (Alice Meichi Li):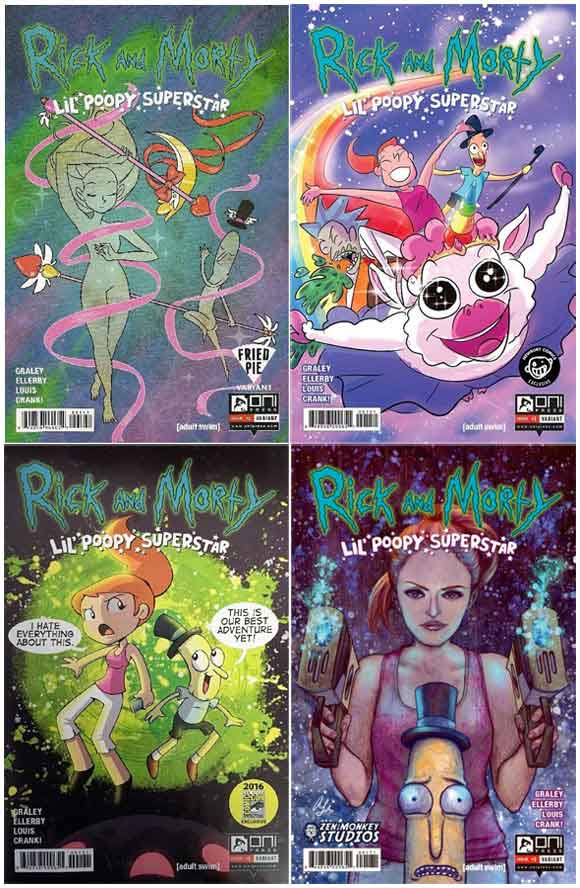 In late-June 2022, there were 18 recorded gradings for the "Hastings Edition" in the CGC census, with 11 in the top grade of 9.8 (new mint / mint).

At that same time, there were three gradings of the "Hastings Exclusive Variant" in the CBCS Population Report (all three were graded 9.8).