Amazing Spider-Man #25 1:1,000 Remastered Gil Kane & Romita Art
Diamond Code: JAN170993 ; ISBN/UPC: 7-59606-08297-1-02551

In Shops: 2017-03-15 ; SRP: $9.99

Marvel Comics, published Date: May 2017.

Rare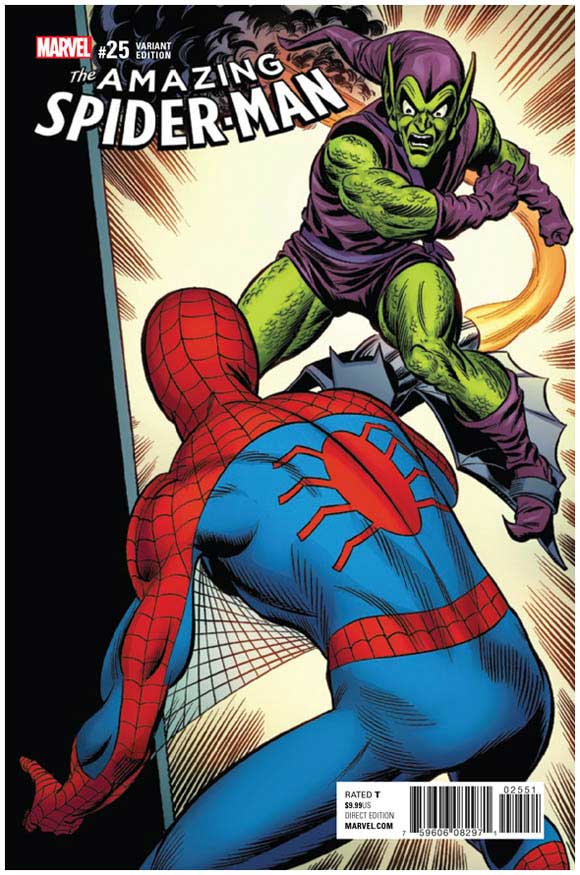 This is 1:1000 retailer incentive copy of Amazing Spider-Man #25 with remastered art by Gil Kane (pencils) and John Romita Sr (inks).
The artwork first appeared in the original 1963 series of Amazing Spider-Man #96 entitled "...And Now, the Goblin!":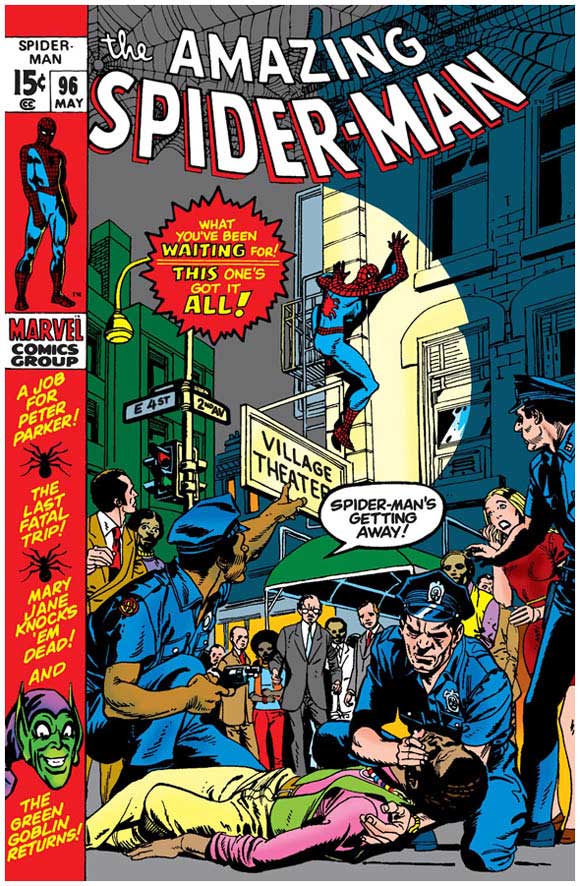 The comic was famous for being published without the Comics Code approval due to the drug themed narrative. In the story Norman Osborn had been suffering from amnesia, forgetting all about the Green Goblin and Spider-Man's identity but, after a stressful altercation, his memory returns, which leads to the return of the Green Goblin!: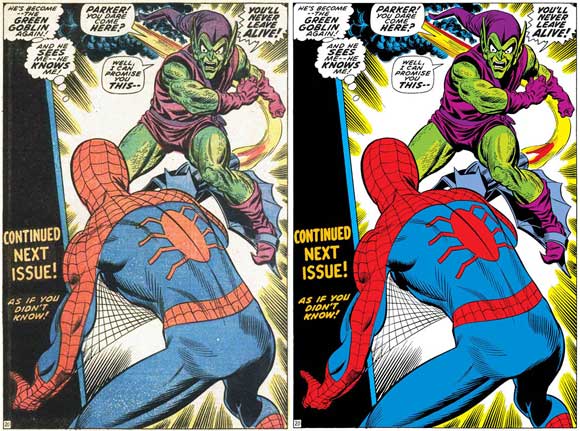 Shown above left is the art as it was originally seen in the comic (newsprint) and the digital version is shown on the right. Below is the black and white art: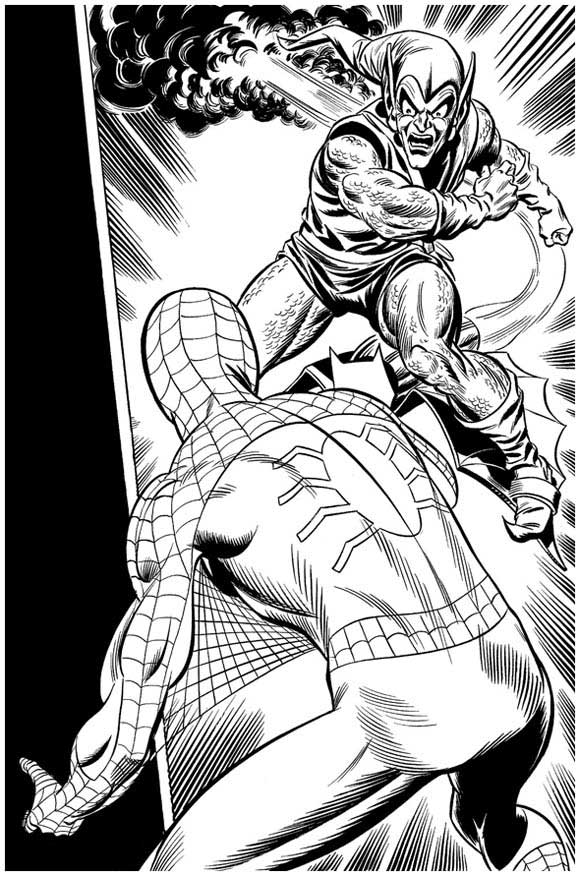 ASM #25 was a 40-page $9.99 issue with a new story arc entitled "The Osborn Identity" and was in shops on March 15th 2017. There were at least 15 variants of the issue produced including a Stuart Immonen 1:50 Incentive Variant and three variants (color, black and white and "virgin") with the same J Scott Campbell art, just to name 4.
CGC note the 1:1000 variant as the "Remastered Edition" in their census. In early July 2017, they had 26 gradings recorded in their census with 16 in the top grade of 9.8 (Near Mint / Mint), by the end of March 2021, this had increased to 81 gradings with 54 in the top grade of 9.8 (nine on Signature Series).
Prices of these varied quite a bit in the first few months after publication (a CGC 9.8 seemingly sold for $4k back in April 2017), however, prices had cooled somewhat and by March 2021 realized sales were around $600 for a raw nm copy and around $1,200 for a CGC or CBCS 9.8 certified copy.