Gideon Falls #1 ComicsPro Exclusive
Image Comics, published date: March 2018.

Rare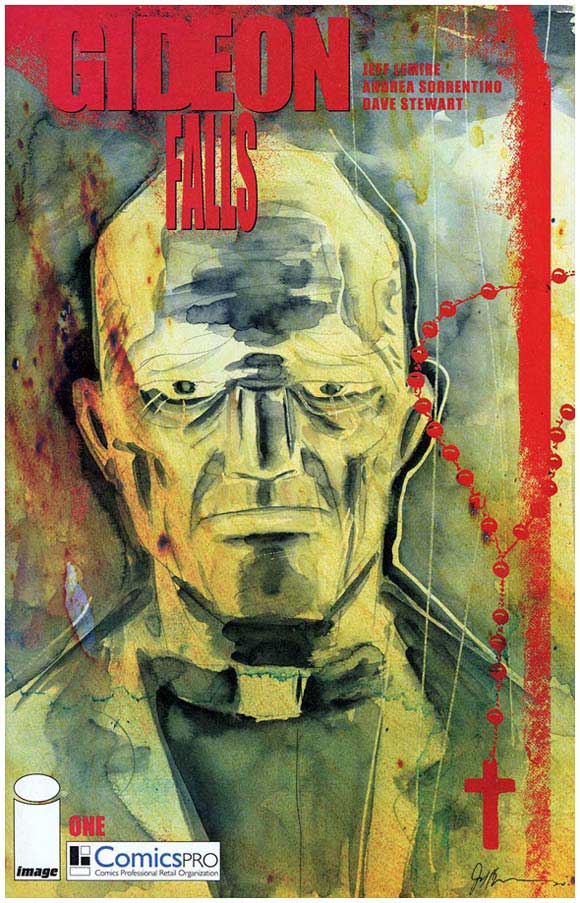 A brand-new ongoing series from the acclaimed bestselling creative team of Old Man Logan and Green Arrow! The lives of a reclusive young man obsessed with a conspiracy in the city's trash, and a washed-up Catholic priest arriving in a small town full of dark secrets, become intertwined around the mysterious legend of The Black Barn, an otherworldly building that is alleged to have appeared in both the city and the small town, throughout history, bringing death and madness in its wake. Rural mystery and urban horror collide in this character-driven meditation on obsession, mental illness, and faith.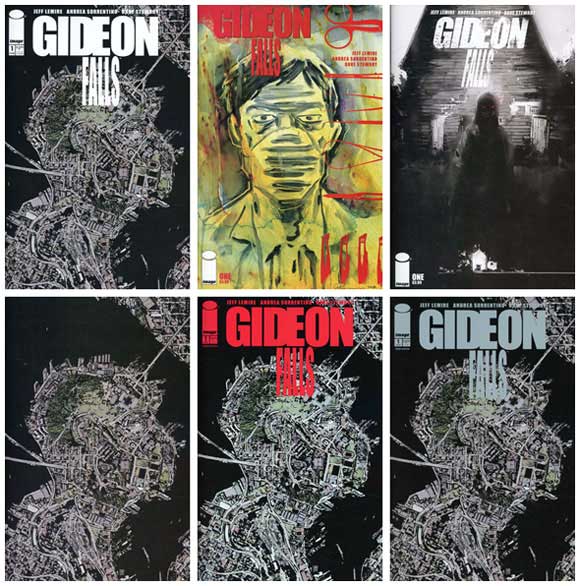 Gideon Falls #1 was written by Jeff Lemire with interior art by Andrea Sorrentino and was released to the public on March 7th, 2018 with a second print in April and a third print in May. Above are the standard Sorrentino cover, Lemire cover, Jock cover, Virgin Sorrentino variant plus the second and third prints.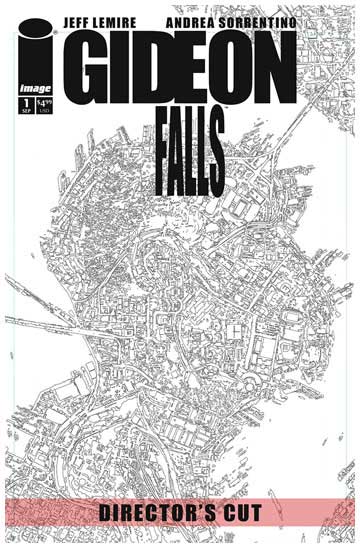 Image also produced a Directors Cut edition (above) with art in black and white with some smatterings of color (sample panel below, with the Directors cut image on the right):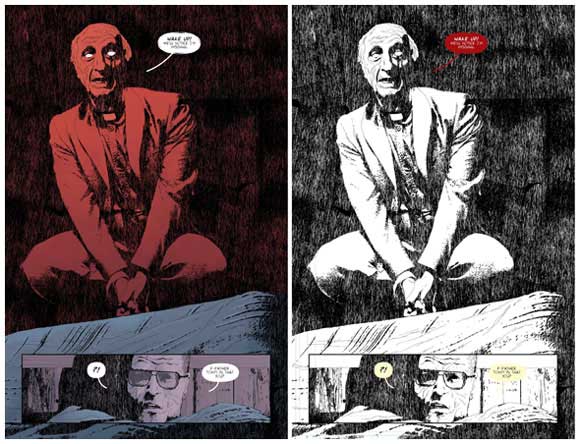 The variant featured here is the ComicsPro Edition given out at the annual ComicsPro meeting in Portland Oregon in February 2018 (a couple of weeks prior to the comic being available in shops).

A number of other ComicPro variants were also given out at the meeting, including The Spider King #1 (IDW), Sideways #1 (DC), X-Men Red #1 (Marvel), Infinity Countdown: Adam Warlock #1 (Marvel) and Dark Knights Rising: The Wild Hunt #1 (DC):

In February 2018, CGC had recorded 36 gradings for the "ComicsPRO Edition" with 30 in the top grade of 9.8 (near mint / mint), two of which were on Signature Series labels. At that time interest the comic had steadily increased since the announcement that the TV rights had been acquired for the series back in June 2018.