Moon Knight #200 Bill Sienkiewicz Variants
Marvel Comics, December 2018 (in shops 2018-10-24)

Rare
1:500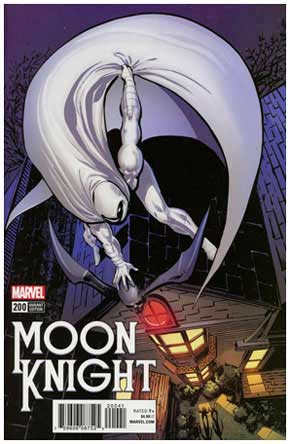 1:1000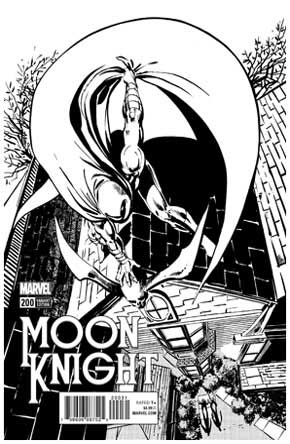 DARKEST NIGHT!
MARC SPECTOR comes face-to-face with his demons!
Old enemies return!
It's a celebration of 200 issues of the multifaceted MOON KNIGHT with an oversized anniversary issue you'd be crazy to miss!
36 pages, full color. Rated T+ Cover price $4.99.
This issue was written by Max Bemis with interior art by Paul Davidson.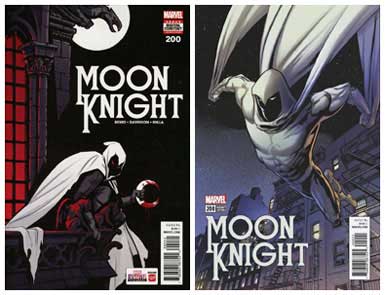 As is usual for a landmark issue, Marvel printed a number of different covers including:
Becky Cloonan regular edition (barcode suffix 20011 / Diamond code AUG181016)
Kevin Nowlan 1 for 50 retailer incentive edition (barcode suffix 20021 / Diamond code AUG181017)
Philip Tan 1:25 edition (barcode suffix 20051 / Diamond code AUG181018)
IFC Comic Store Exclusive by Skan (barcode suffix 20061)
David Finch variant (barcode suffix 20071 / Diamond code AUG188543)
The first two are shown above and the last three are shown below: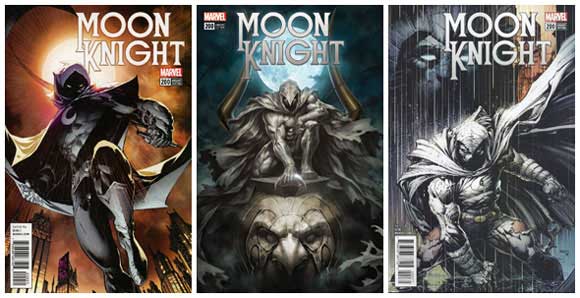 The Bill Sienkiewicz remastered variants featured here are the 1:1000 sketch variant (barcode suffix 20031 / Diamond code AUG181020) and 1:500 color variant (barcode suffix 20041 / Diamond code AUG181019) both of which re-use art that was originally printed in Moon Knight #5 from 1981:
The art was from the interior splash page of the comic, as shown below: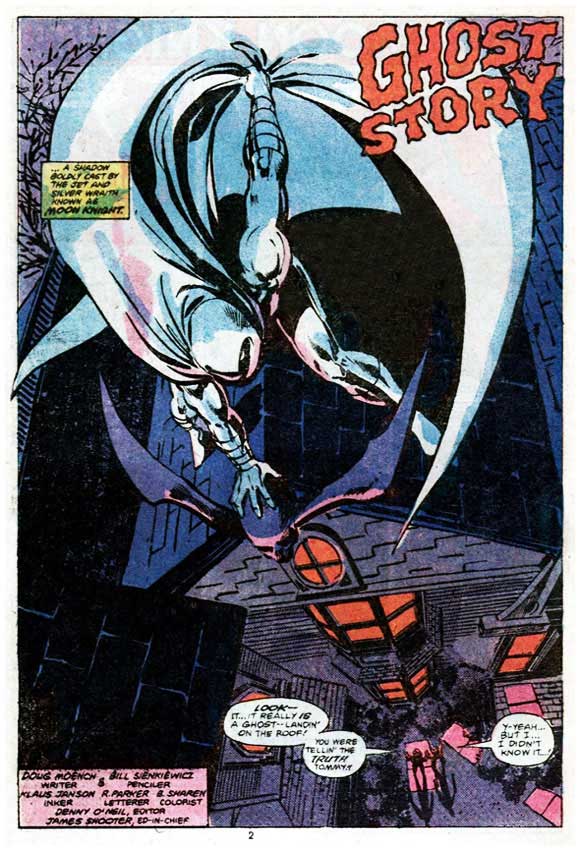 Here's the re-mastered color art used for the cover of the 1:500 variant of #200: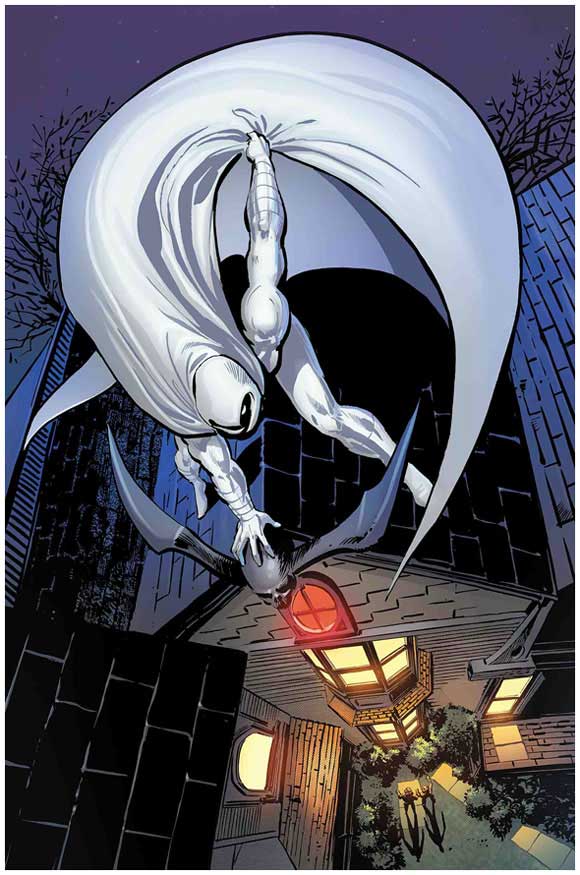 CGC categorize the 1:500 as the "Remastered Edition" and there were five recorded gradings in their census in early February 2019, all in the top grade of 9.8 (near mint / mint). The "Remastered Sketch Edition" had only two recorded gradings at that time, both in 9.8.