Black Widow #6 J. Scott Campbell
1:15 Retailer Incentive Variant
Diamond Code: JUL100560 ; ISBN/UPC: 7-59606-07067-00621

In Shops: 2010-09-22 ; 32 Pages ; SRP: $2.99

Marvel Comics, published Date: November 2010.

Low Dist.
In Black Widow #6, from 2010, writer Duane Swierczynski and artist Manuel Garcia "kick off a new era for the super-spy Avenger" when a journalist suspects her of the murder of his senator father.
This is the retailer incentive 1:15 cover by artist J. Scott Campbell: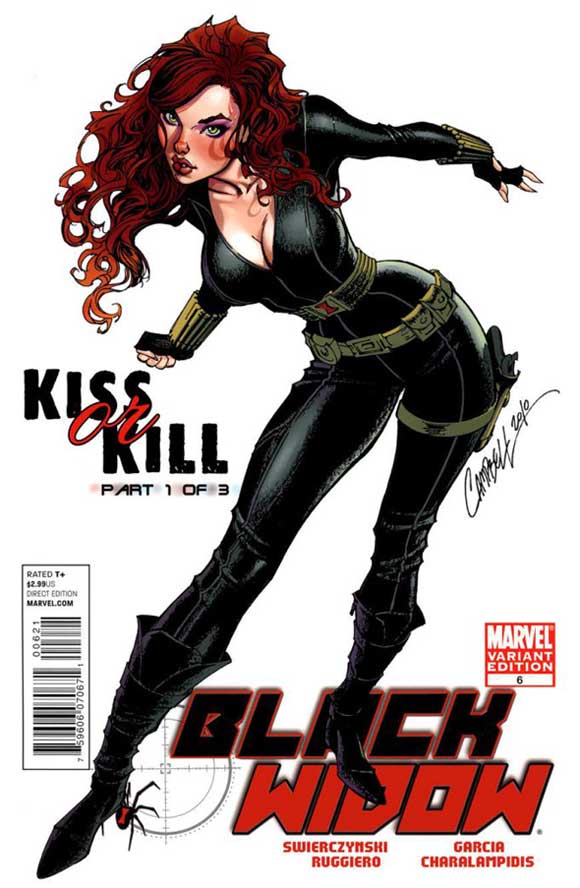 Below is the standard cover by artist Travel Foreman (ISBN/UPC: 7-59606-07067-00611 / Diamond code: JUL100559):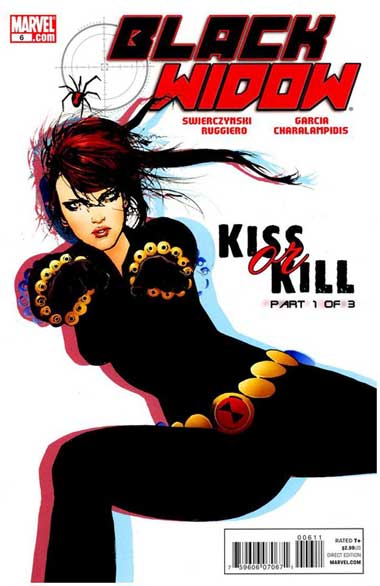 It is worth noting that the cover art for the Campbell variant was re-used on the México edition of New Avengers #28, which reprints New Avengers #31 US edition in Spanish: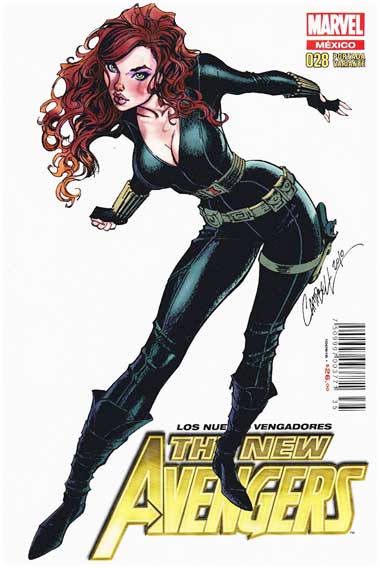 Campbell is a popular cover artist with many top selling cover variants, below is a sample of a few from the website (click the pictures to see more details):
In early May 2017, the CGC census had 64 recorded gradings for the 1:15 "Variant Edition" with just over two thirds in the top grade of 9.8 (26 of which were CGC Signature Series).
These are quite expensive to obtain with CGC or CBCS 9.8 (Near Mint / Mint) copies going for well over $400 (and usually over $500 for a yellow label), raw copies are