Edge of Spider-Verse #2
Greg Land Cover Variant
Marvel Comics, November 2014.

Low Dist.
The first print of Edge of Spider-Verse #2 sold a little over 60,000 copies world-wide, with a standard 1st print and this 1:25 retailer incentive variant (with a cover by Greg Land):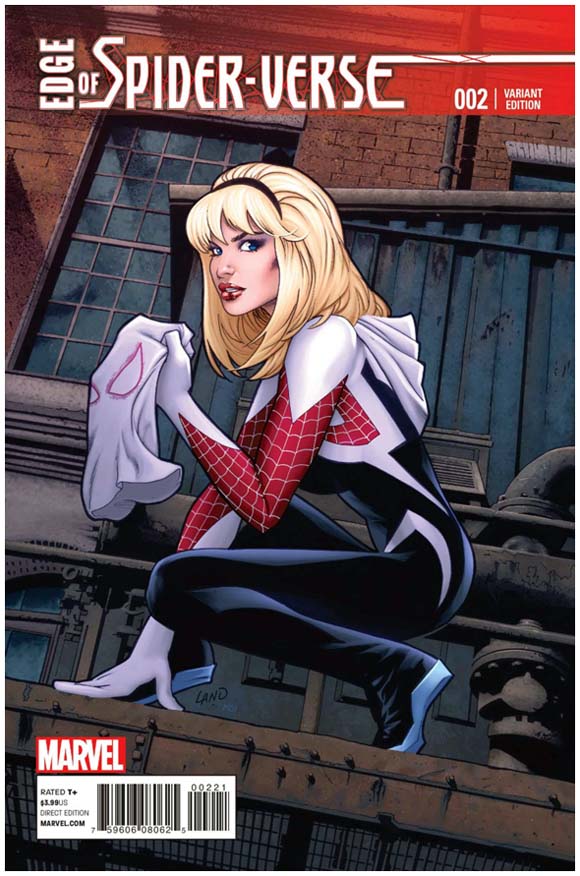 This issue contained the first appearance of Earth-65's Gwen Stacy as Spider-Woman, which became very popular requiring four further printings (with the third print curiously sporting a different cover) to satisfy the demand: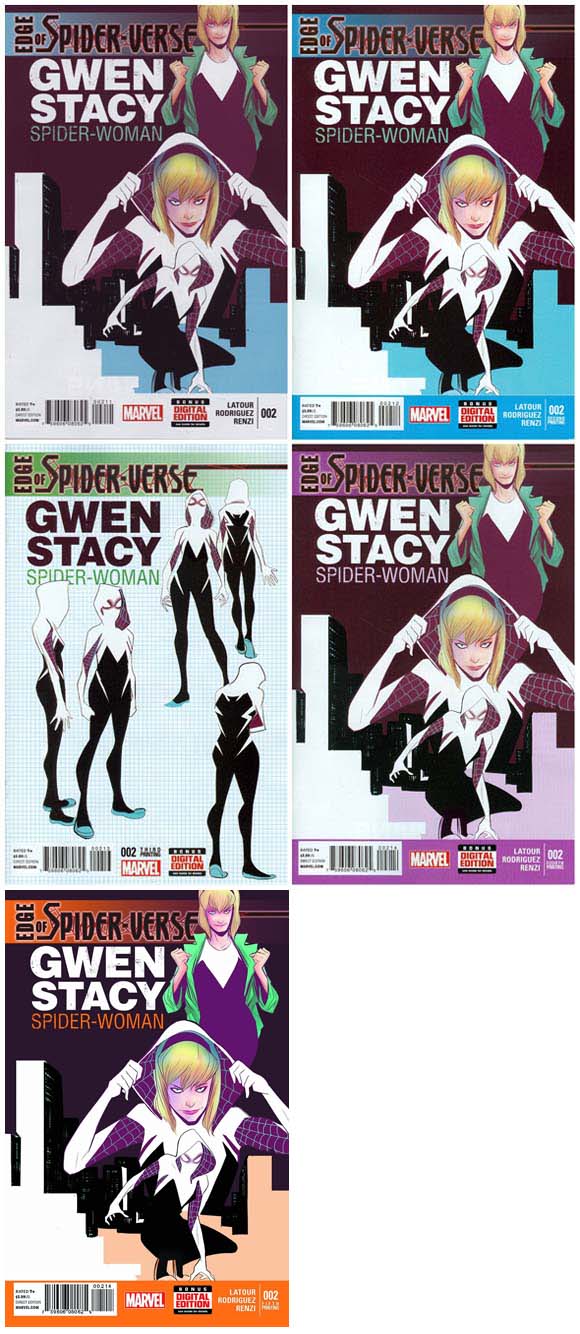 The standard first print is demanding high prices on auction sites such as ebay and the Land variant has really taken off with some recent realized sales over $800 for certified 9.8 copies!
Below are the CBCS and CGC label details for the variant:


With the incredible popularity of the new Spider-Gwen series and speculation that Spider-Gwen could enter the 616 (mainstream) Marvel universe, prices for this rare 1st appearance variant could climb yet higher.