Wolverine (Vol.3, 2010) #1
Deadpool R.I. variant
Marvel Comics, September 2010.

Rare
This is the scarce retailer incentive (RI) variant cover by J Scott Campbell featuring Wolverine in Deadpool's costume. The content is the same as the standard edition written by Jason Aaron and pencilled by Renato Guedes.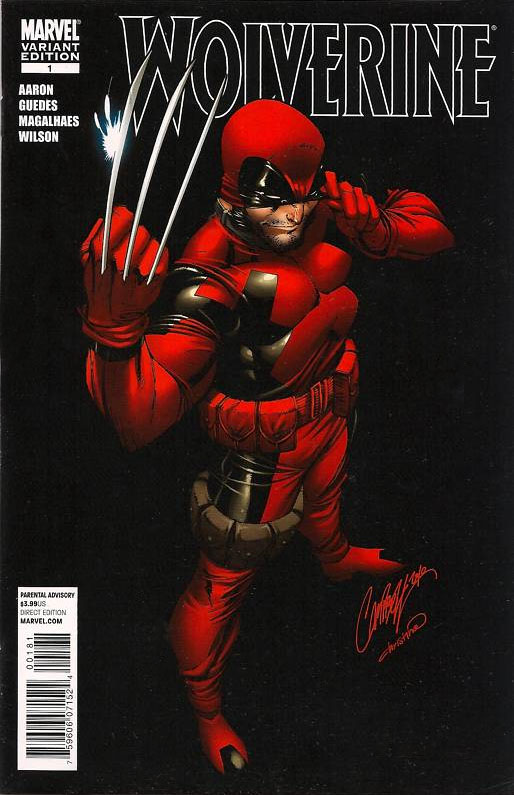 This issue could only be obtained by retailers by sending in 50 covers from a specific list. Initially this list was very limited making it too difficult for most retailers to obtain, however, Marvel relented somewhat expanding the list so more retailers could participate. The comic could only be obtained by Diamond registered dealers direct from Marvel, after submitting the 50 covers by a specific date in August 2010. This variant is probably equally rare or rarer than the Siege #3 Deadpool variant, which had a similar incentive scheme (but returning DC comic covers rather than Marvel).
Marvel has been heavily criticized for its approach in encouraging retailers to destroy numerous comics in order to obtain an artificially rare collectible. Given this, it will be interesting to see if this type of incentive is repeated again.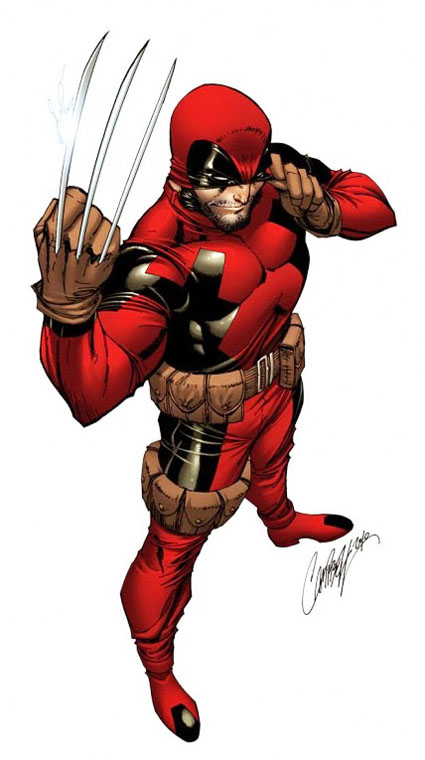 eBay prices for this issue are very high with CGC 9.8 (Near Mint / Mint) copies going for an astounding $3,000 in Autumn/Fall 2014.