Thor: God of Thunder #2 Acuña 1:50
Marvel Comics, January 2013 (in shops: 2012-11-28).

Rare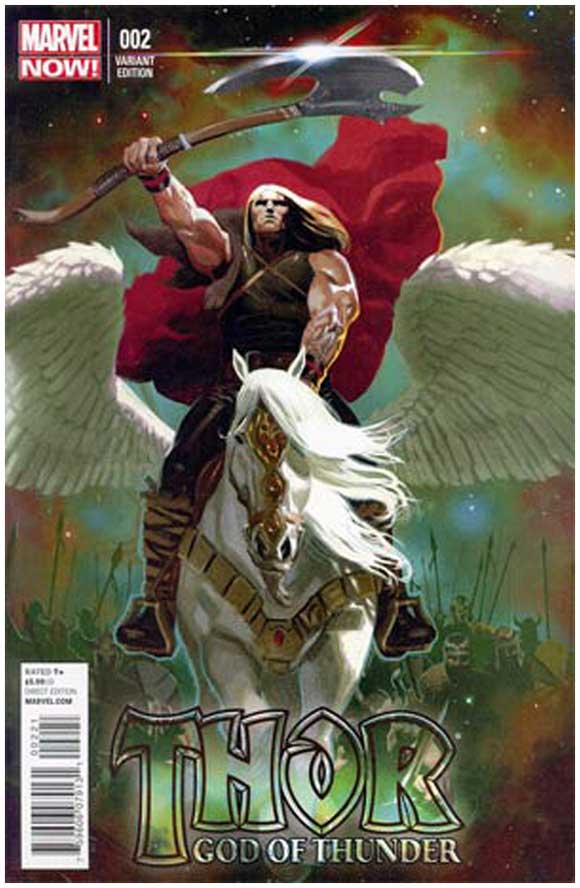 The variant featured here is the 1:50 retailer incentive issue (Diamond code: SEP120561), with a cover by Daniel Acuña (above).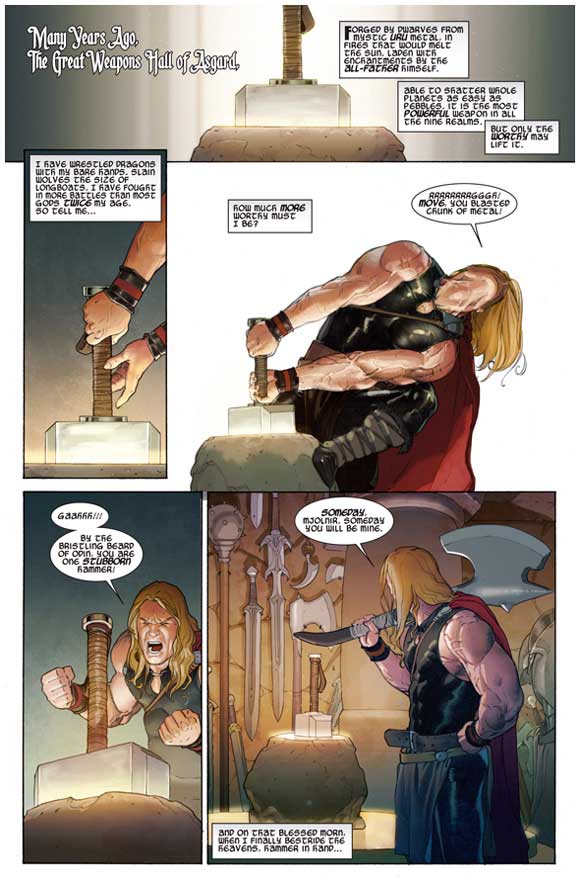 This issue was written by Jason Aaron with interior art by Esad Ribic, who was also the cover artist for the regular first print (Diamond code: SEP120560) and second print (Diamond code: OCT128350), both shown below: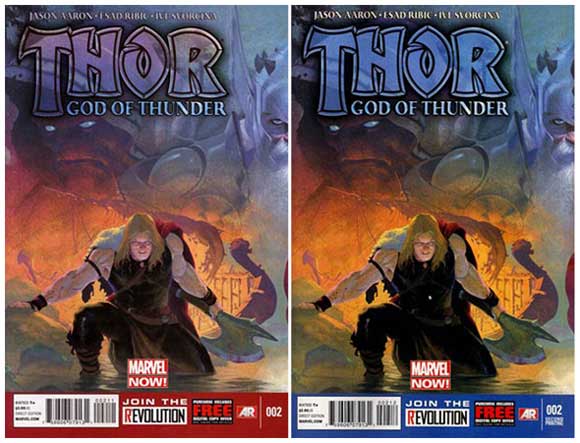 Throughout the ages, the gods of the Marvel Universe have been vanishing, their mortal worshippers left in chaos. NOW! the Mighty Thor follows a trail of blood that threatens to consume his past, present and future selves. The only hope for these ravaged worlds lies with the God of Thunder unraveling the gruesome mystery of the God Butcher!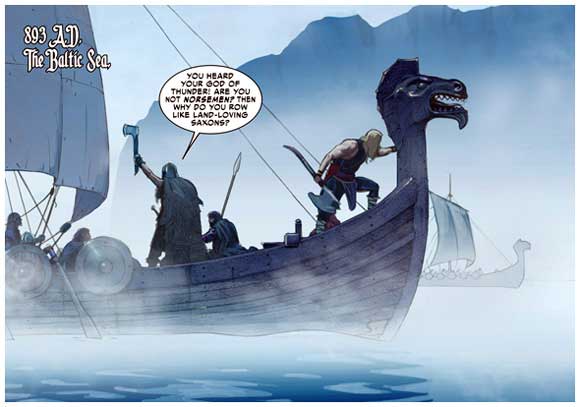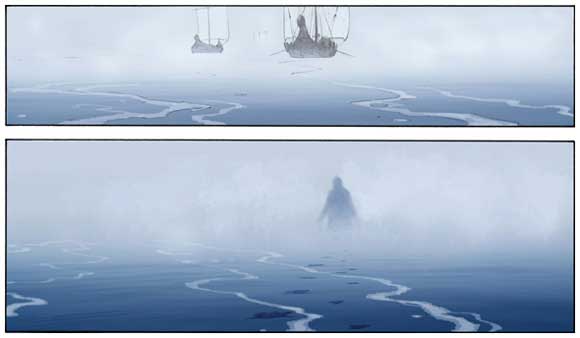 The story begins in 893A.D. with Thor leading pillaging Norsemen in longboats on the Baltic Sea when they encounter a strange mist where Thor sees a vision of a dead god… Later in lands where Russia is located today, they encounter river men and Thor calls on their gods but only a bloodied winged horse appears. Thor mounts the horse to attack the river people but encounters a headless rider and then Gorr "the God Butcher" and All-Black "Necrosword" (the first symbiote) enter the fray.
In mid-September 2020, the CBCS Population report recorded three gradings of the "Daniel Acuna Retailer Incentive" variant, with two in the top grade of 9.8 (near mint / mint). At that same time, the CGC Census recorded 54 gradings for descriptively titled "Variant Edition", with 41 in the top grade of 9.8. Initially the CGC labels omitted to mention the first appearance but "1st appearance of Gorr the God Butcher & All-Black (the Necrosword)." was added later.

In September 2020, this was one expensive variant with near mint copies of the 1:50 variant going for over $600 on auction sites such as ebay and 9.8 graded copies could cost a buyer over $800!