Jean Grey #1 J.Scott Campbell Roadshow Exclusive Edition D
Marvel Comics, published Date: July 2017.

Rare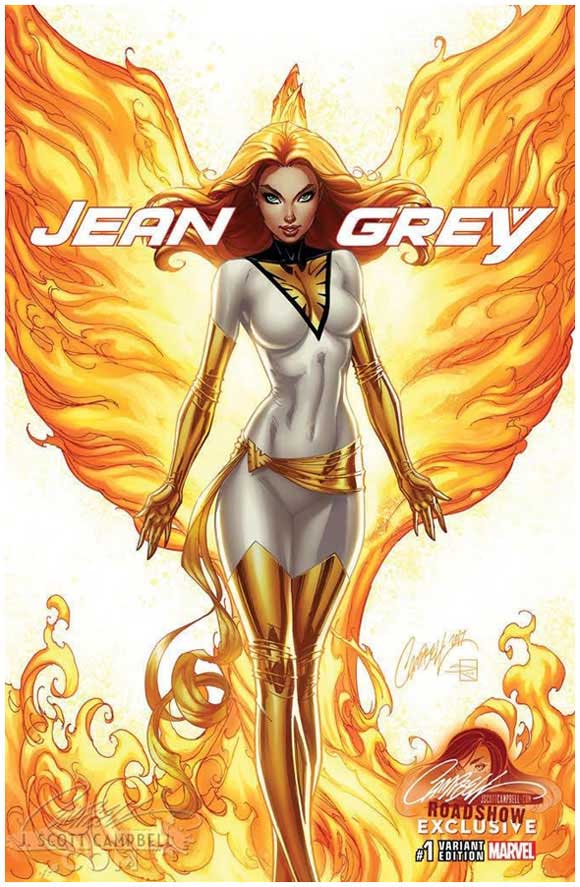 This is one of four JSCottCampbell.com exclusive editions (A-D) with a cover by J. Scott Campbell, which are shown below: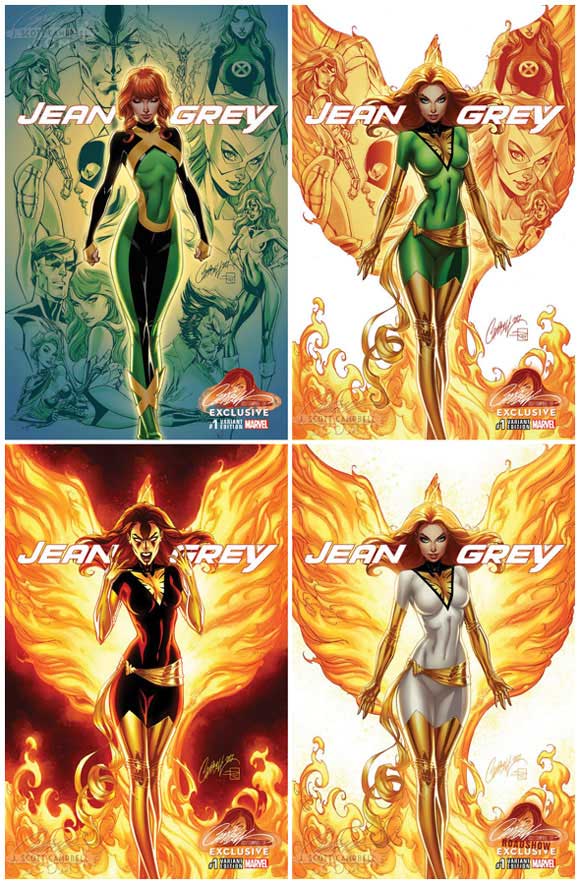 Jean Grey #1 was written by Dennis Hopeless with interior art by Victor Ibanez. The preview reads: "When a teenage JEAN GREY traveled through time and arrived in the present, she learned the terrible fate that befell her predecessor: Possessed by a cosmic entity called the Phoenix, Jean was trapped in an endless cycle of life and death. Determined to escape that future, Jean set out to write her own destiny. But now, she's visited by a premonition that the Phoenix is coming for her...she's going to fight tooth and nail to escape becoming its next victim!".
Many of copies of Edition D were signed and included a certificate of authenticity like the one below: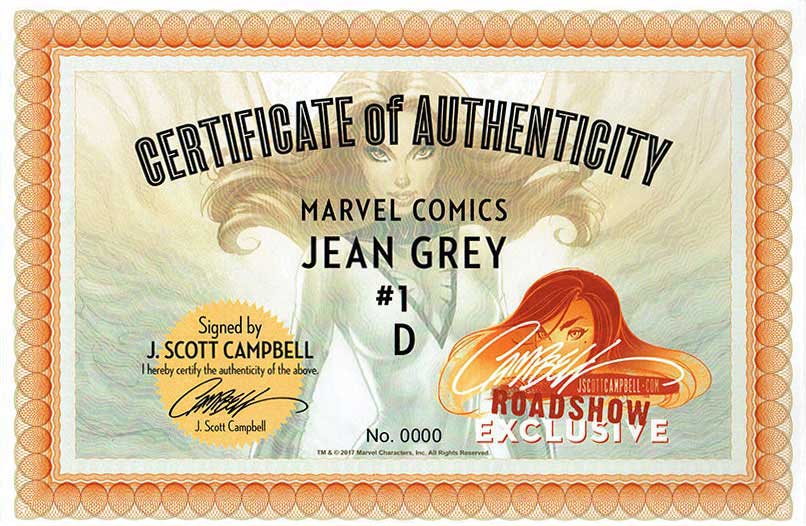 An unusually high number were also witnessed on CGC's Authenticated Signature series, with 390 gradings recorded by CGC near the start of November 2017; there were also 26 gradings recorded on CGC's Universal label, 3 on their Qualified label and, curiously, 1 on a Restored label at that time.

In November 2017, signed CGC 9.8 copies on Signature Series were going for upwards of $175, with some going for more than $200; covers A, B and C are not so costly.