SDCC-Comics #2 & Dime Press #4
Dark Horse Comics August 1993 and Glamour International May 1993.
SDCC-Comics #2

Low Dist.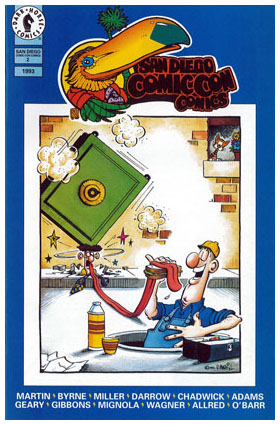 Dime Press #4

Low Dist.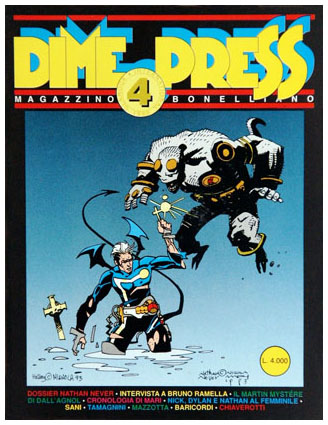 &nbsp
An initial concept drawing of Mike Mignola's Hellboy (which differed greatly from the character we know today) was first published in a pamphlet for the Great Salt Lake Comic-Con back in 1991 and, at the con itself, a further sketch was produced by Mignola (commissioned by local comic store owner):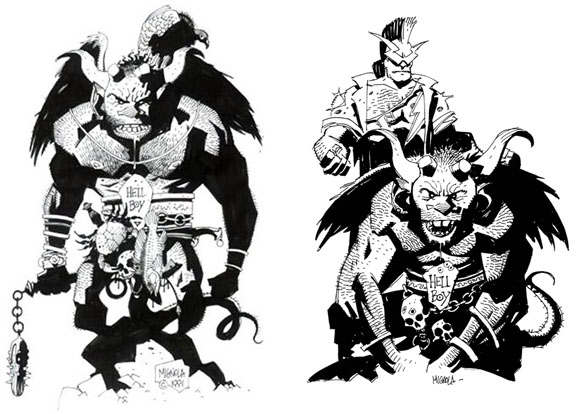 In the next appearance, on the cover of an Italian fanzine Dime Press #4, the character art was refined further but lacked the distinctive color and apparel: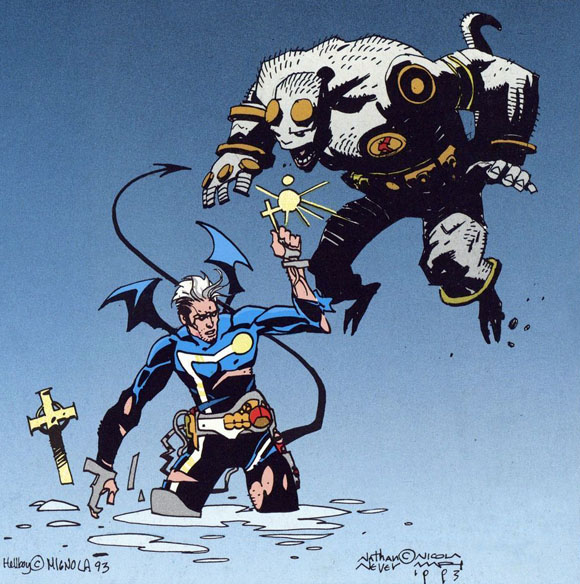 This all lead to Hellboy's first appearance in a comic book in a short story in San Diego Comic-Con Comics #2: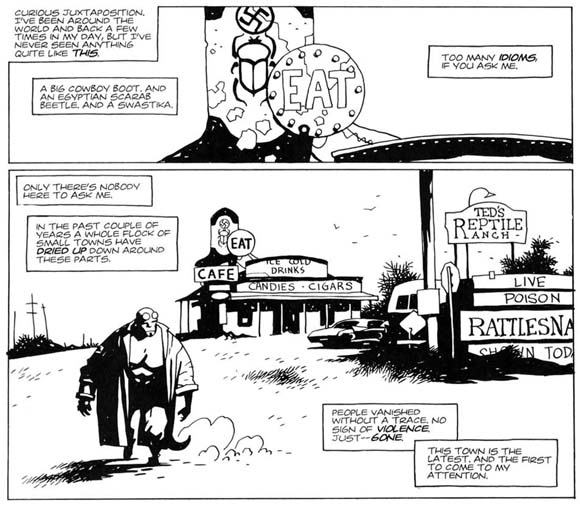 Strangely, although SDCC Comics #2 is considered by many as Hellboy's true first appearance (in story and finalized art), Dime press #4 (with its higher print run and cover-only prototype appearance) is actually seeing much higher realized sale prices, maybe due in part to it only being originally distributed in Italy (and therefore hard to come by). If more copies of Dime Press #4 come to the market it is certainly possible that the first full appearance (in SDCC comics #2) would start to gain ground and maybe overtake Dime Press in terms of value.
Below is Hellboy's next appearance and first appearance in color, with his distinctive red skin, in John Byrne's Next Men #21: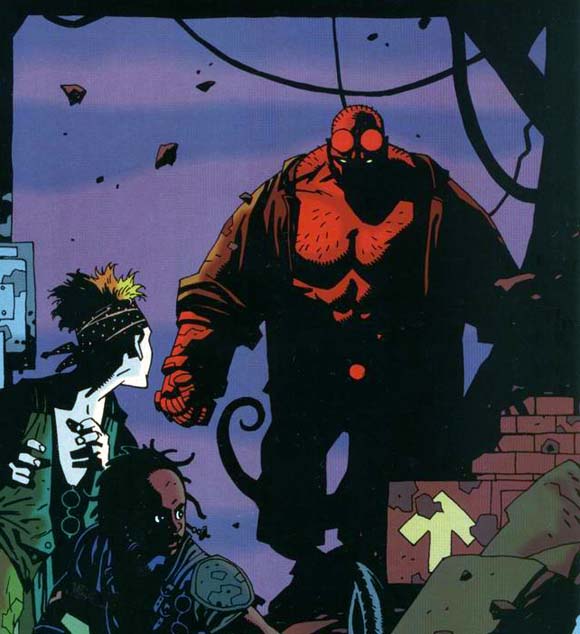 At the time of writing Dime Press #4 had over 130 recorded gradings in the CGC census and SDCC Comics #2 had almost 300; both books are usually easy to find on auction and comic book shop websites.
Related comics: