Power Rangers #1 1:250 and 1:500 Variants
Boom! Studios, published date: November 2020 (in shops: 2020-11-11).
Peach Momoko 1:250 Undressed Variant

Rare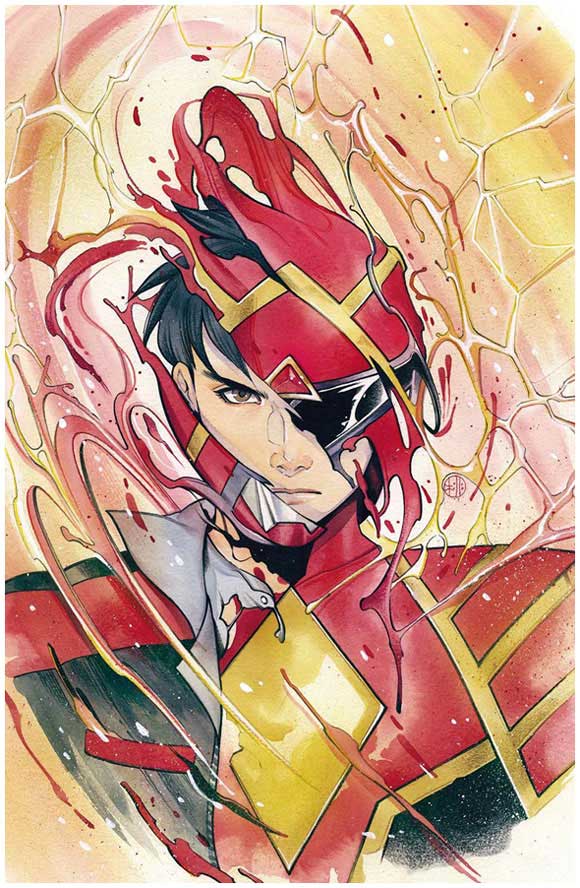 Goni Montes 1:500 Undressed Variant

Rare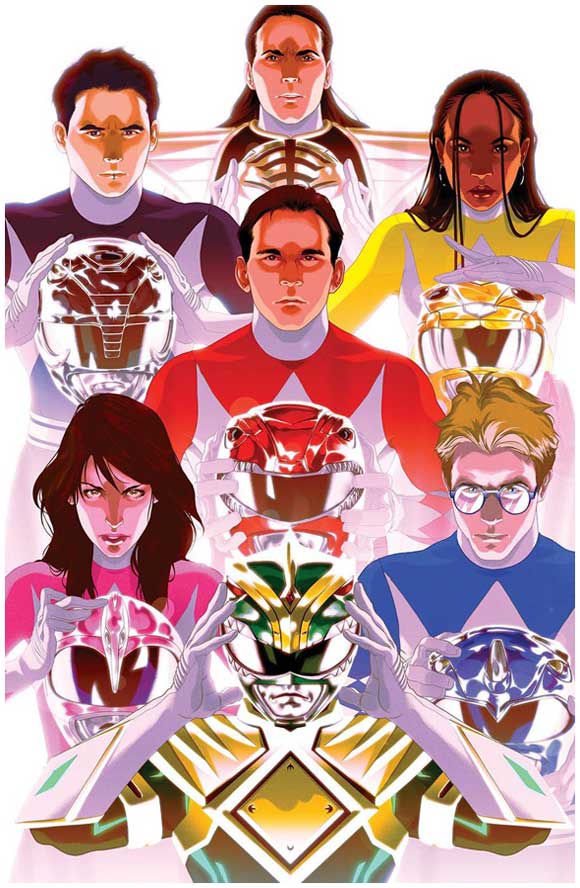 These are the rarer (1:250 & 1:500) incentive variants of Power Rangers #1 that was written by Ryan Parrott, with interior art by Francesco Mortarino.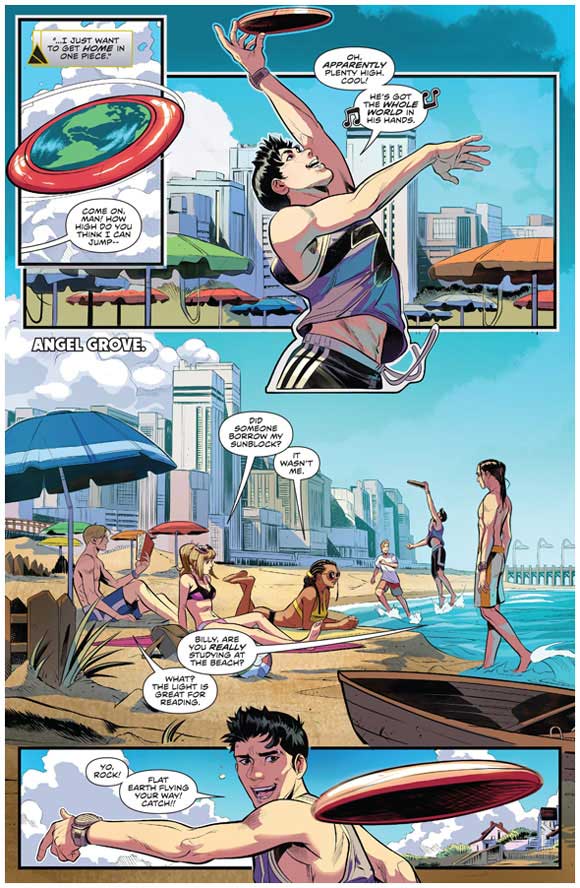 Two New Series, Two New Teams - The UNLIMITED POWER Era Begins HERE - And Only Lord Drakkon, Their Greatest Enemy, Can Save Them!
Superstar writer Ryan Parrott (Mighty Morphin Power Rangers/Teenage Mutant Ninja Turtles) and fan favorite artist Francesco Mortarino (Go Go Power Rangers) reveal a new cosmic threat that only the original Power Rangers, now known as the Omega Rangers - Jason, Trini and Zack - can hope to defeat!
But their secret weapon is... the villainous Lord Drakkon?!
Zordon forbids the Omega Rangers from contacting Drakkon, so if they want to save the universe then they'll have to go rogue - and go up against their Mighty Morphin allies.
The next big Power Rangers epic begins here, perfect for longtime fans and new readers alike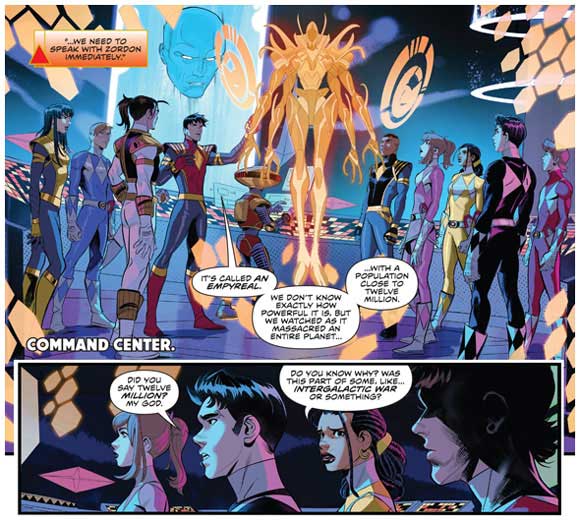 Below are some of the other numerous first prints available via Diamond:
Top row: regular Scalera, Nicuolo Legacy, Yoon one-per-store, Blank and Mora 1:10 variants
Bottom row: Momoko 1:25, Nicuolo 1:50 Undressed, Scalera 1:100 Undressed, Thank You Wraparound and Momoko Foil Variants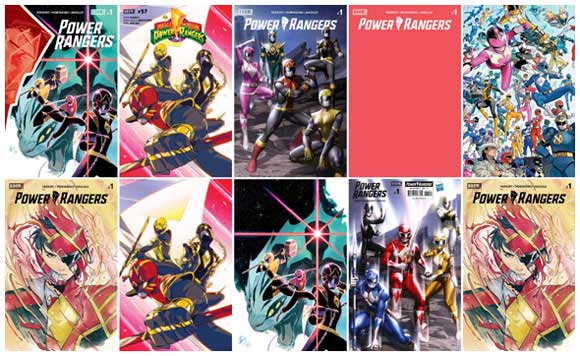 Below are both the second prints (Mora & Frany Connecting) and the third print (Mortarino):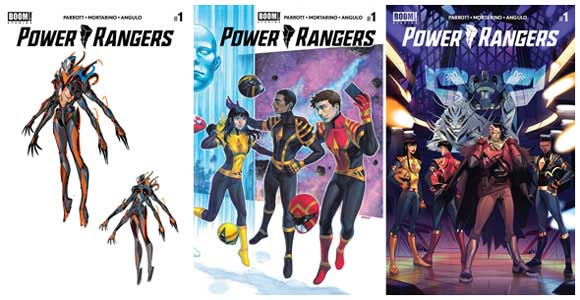 At the time of writing (Late December 2020) it's probably a little early for the CGC census for these but there were 3 recorded gradings of the Momoko "Virgin" Edition (all in 9.8) and none recorded for the 1:500.

At that same time, the CBCS Population Report did not have any copies of either the 1:250 virgin variant or the 1:500 undressed variant.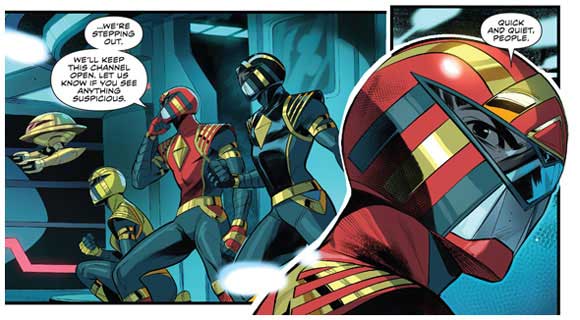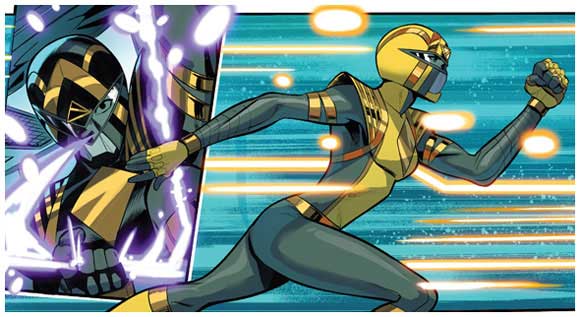 Prices for these were all over the place near the end of 2020 but should hopefully stabilize in 2021.