Witchblade #150 Cover F:
J Scott Campbell 1:25 Incentive
Diamond Code: JUL110415 ; ISBN/UPC: 7-09853-07109-9-15061

In Shops: 2011-12-14 ; SRP: $4.99

Top Cow Productions (Image Comics), published Date: December 2011.

Rare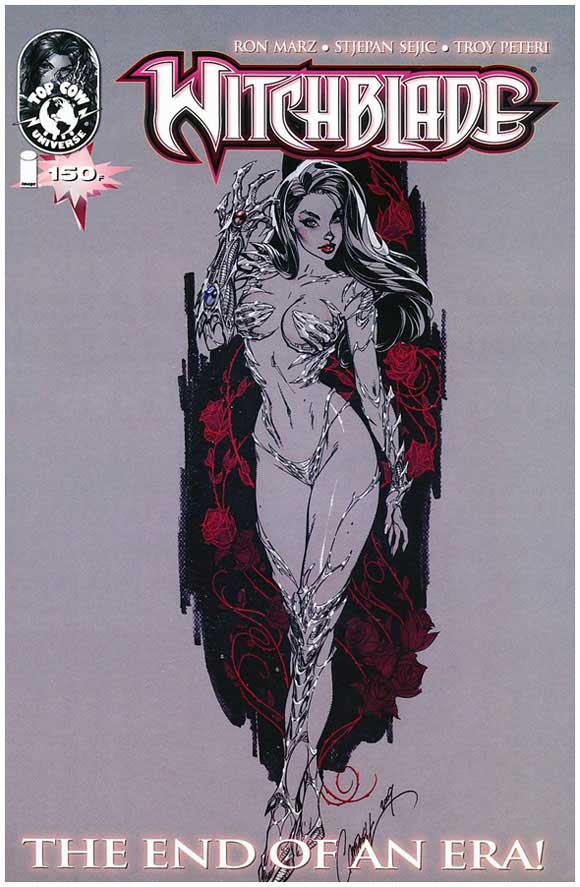 This is the landmark 150th issue of Witchblade, the last issue for writer Ron Marz and also marks a big change for Witchblade host Sara Pezzini.
There were 7 covers for Witchblade #150, noted on the inside cover (extracts above), with 4 main covers, 2 retailer incentive covers and a Top Cow Store Exclusive. The covers were lettered A-G and the Diamond ordering codes and the last few digits of the barcodes are noted below:
Cover A: Diamond code: JUL110410 ; Barcode:15011
Cover B: Diamond code: JUL110411 ; Barcode:15021
Cover C: Diamond code: JUL110412 ; Barcode:15031
Cover D: Diamond code: JUL110413 ; Barcode:15041
Cover E: Diamond code: JUL110414 ; Barcode:15051 ; 1 in 10
Cover F: Diamond code: JUL110415 ; Barcode:15061 ; 1 in 25
Cover G: Top Cow Store Exclusive ; Barcode:15071
Of the bunch, cover F seems to be the rare one and the other covers A, B, C (top row) and D,E,G (bottom row) are all shown below: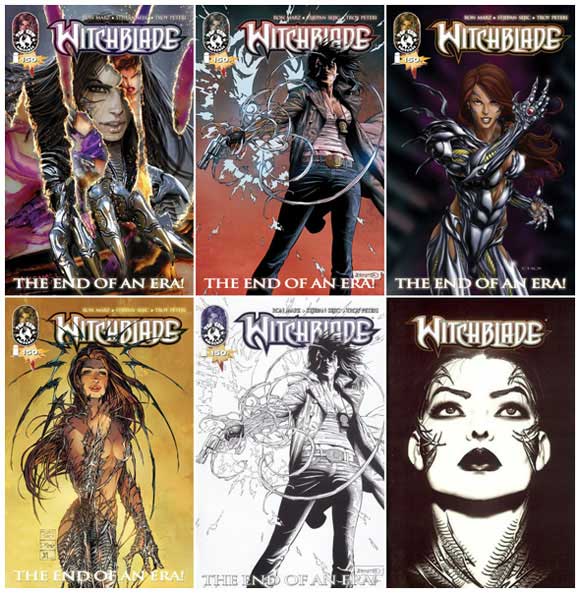 Note that, even though Top Cow has lettered each cover, CGC seems to have messed up naming the Cambell variant with, in mid November 2011, 6 categorized as "Retailer Incentive Edition" and only 1 categorized as "Variant Cover F".
Although the ratios on the retailer incentives are quite low, the overall print run was also low so these can be quite hard to get hold of.