Vengeance Of The Moon Knight #1
"Virgin" Edition
Marvel Comics, December 2009.

Rare
This is the "Virgin" Variant of Vengeance of the Moon Knight #1, thought to be given out only to Marvel's MRRC members. There were less than 150 MRRC members at the time of publication and it is thought that around 175 copies were produced although it has also been suggested the print run could be as high as 300.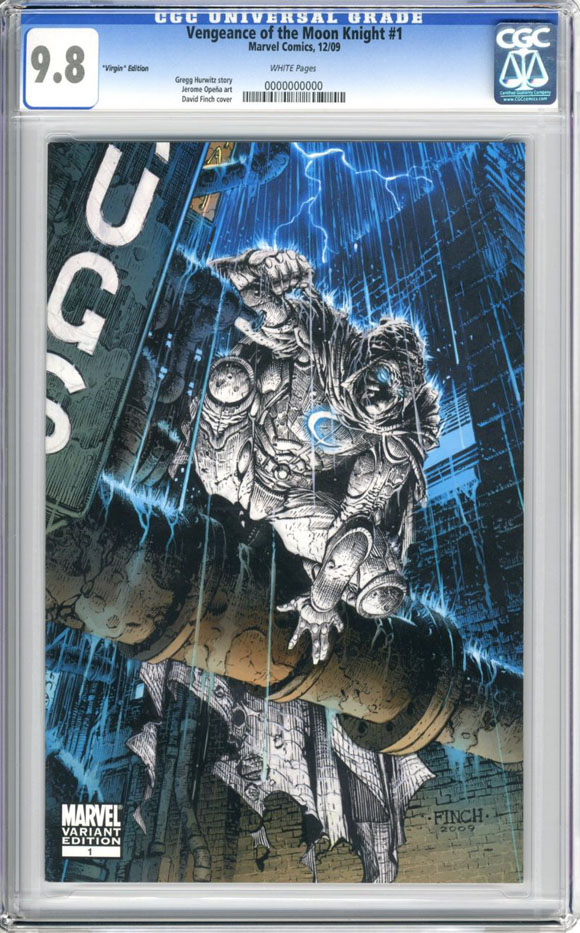 The "Virgin" variant had a publication date of December 2009, a month later than the original Finch variant (shown below); the second print also sports the same cover art (also shown below):
In April 2015, only one single copy had been CGC graded (at 9.8) and, by March 2017, only one other had been added (again at 9.8). It is almost impossible to price these as there are no recorded sales in recent times (although a near mint condition copy sold for $600 in October 2015).