Black Cat #1 Campbell Exclusive Cover D: Le Chat Noir
Marvel Comics, published Date: August 2019.

Low Dist.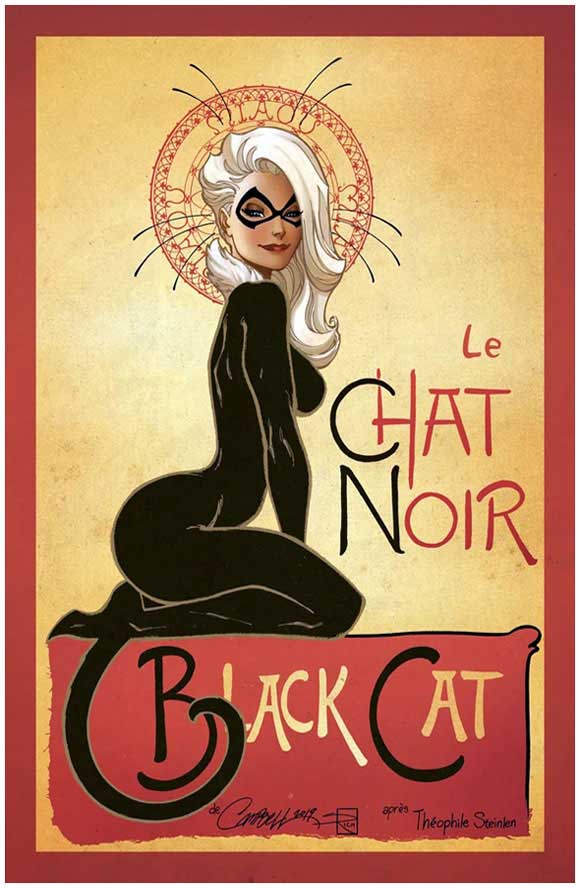 This is the J. Scott Campbell Cover D "Le Chat Noir", which was sold at SDCC 2019 and also via Campbell's website, jscottcampbell.com where it stated it was "limited to 1,500 copies".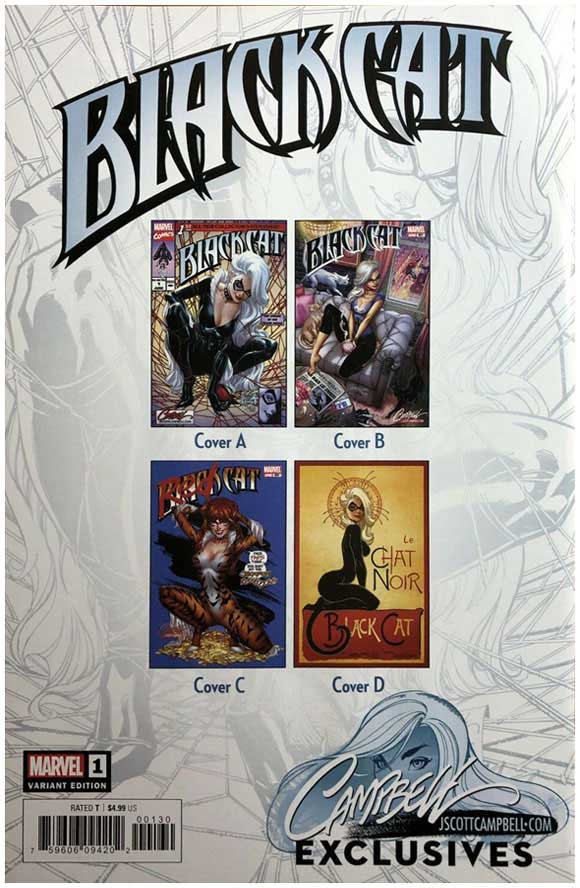 The issue was written by Jed MacKay, with interior art by Travel Foreman; Campbell also did the cover art for the regular issue (Diamond code: APR190773) below: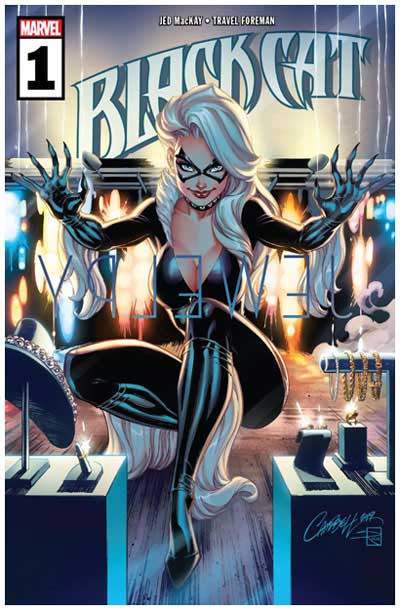 SPINNING OUT OF THE PAGES OF AMAZING SPIDER-MAN!
ALL-NEW ONGOING SERIES!
The Black Cat is back and starring in her first ever ongoing series! Felicia Hardy has a taste for the finer things in life and a certain set of skills that can get her into any mansion, vault or museum to...procure said finer things. But due to her actions in AMAZING SPIDER-MAN, Felicia's not only on the run from the police but also by the New York Theives Guild and their boss ODESSA DRAKE! High-octane heists, climactic chases and twist after twist that will keep you on the edge of your seat like a cat on a perch. IN THIS ISSUE: Find out a secret from Cat's past in a bonus story that sets a foundation for the future! All this and an all-new MARVEL MEOW short story by Nao Fuji!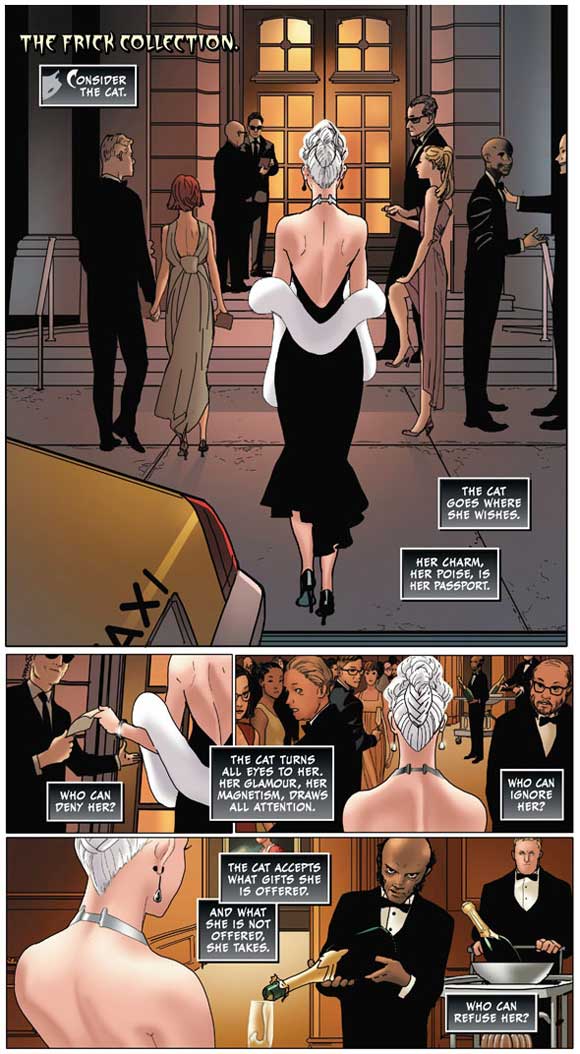 Below are more of the Campbell exclusives (some of which were available at SDCC as well as his online store):
Cover A: McFarlane homage, limited to 3,000 copies
Cover B: Felicia's Loft, limited to 2,500 copies
Cover C: MJ/Red Cat, limited to 2,000 copies
Cover E: SDCC Exclusive Marvelous Black Cat, limited to 1,500 copies
Cover F: SDCC Exclusive McFarlane homage 'virgin', limited to 1,000 copies
Cover G: SDCC Exclusive Felicia's Loft 'virgin', limited to 1,000 copies (which features "Le Chat Noir" poster on the wall on the cover).
The Campbell exclusive covers could be purchased signed and came with an accompanying COA (shown below for the "Le Chat Noir" variant D):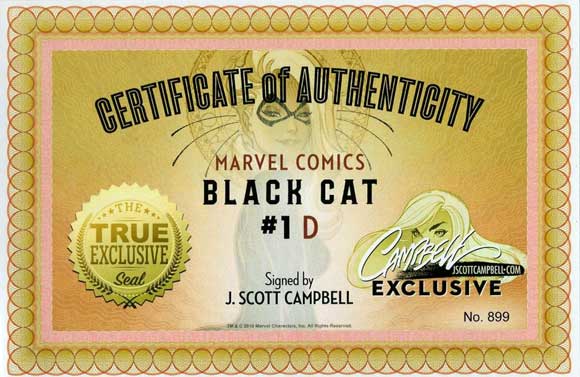 At the time of writing (early November 2020), CGC recorded 176 gradings of the "JScottCampbell.com Edition D", with 170 (over 96%!) in 9.8.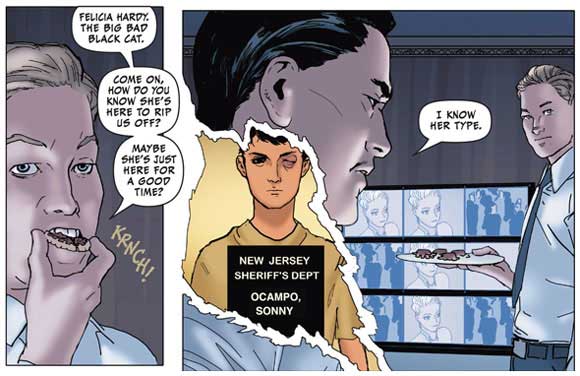 At that same time the CBCS Population Report recorded 14 gradings of the "Campbell Store D Exclusive", with all copies grading 9.8.