Hit Monkey One-Shot
Marvel Comics, published date: April 2010 (1st print in shops 2010-02-10)
1st Print

Common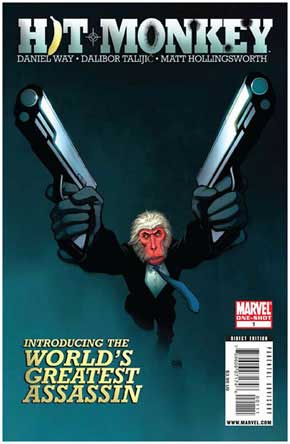 2nd Print

Low Dist.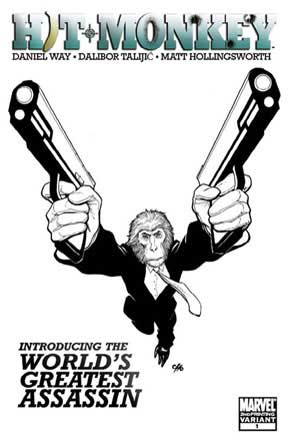 This one-shot 32 page issue, "The Legend of Hitman Monkey", was written by Daniel Way with interior art by Dalibor Talajic and cover art by Frank Cho.
You're digging him in this month's issue of DEADPOOL and you want to know more about him? How about his origin story? A troubled soul, set upon a path of vengeance he does not understand. An assassin without equal, trained in the most secret of killing techniques. A flesh and blood specter, haunting the killers of the world. A monkey...with a gun. Bear witness as the legend is born. Hitman Monkey.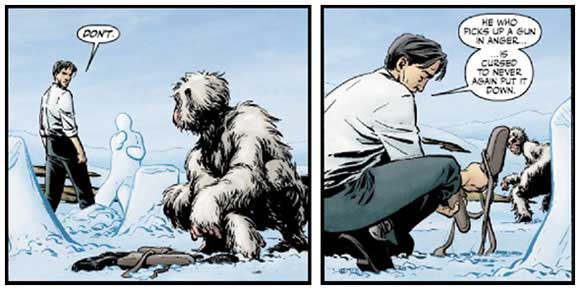 Hit Monkey first appeared as a one-hit digital comic on Marvel's online service Marvel Unlimited (previously known as Marvel Digital Comics Unlimited) and a paper version was available in shops on February 10th, 2010. A week later Deadpool #19 was available in shops with a 3-part Deadpool / Spider-man "team-up" where Hit Monkey is after Deadpool (as well as other unlawful citizens). A month later the Hit Monkey One-Shot went into a second printing with a small distribution (which did not even make it into Diamond's estimated comics shipped to North American comic shops "Top 300" charts for that month).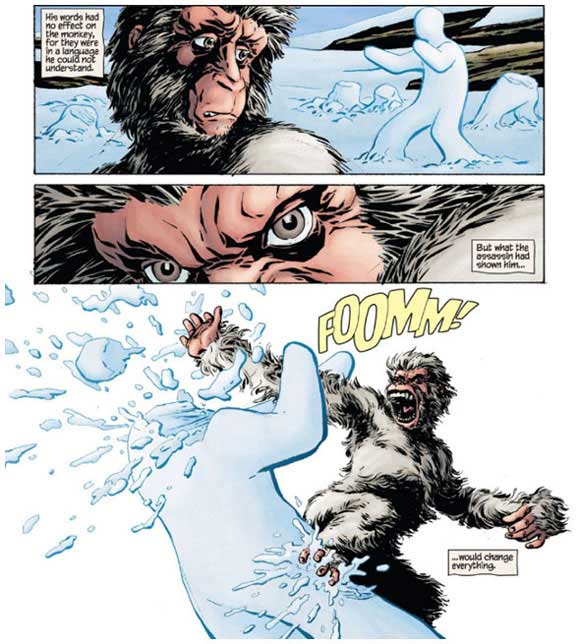 An unnamed assassin was marked for death after his part in a failed political coup. After blowing up a squad of enemy soldiers, he decides to run for his life. Passed out in the snow after four days of fleeing, he was rescued by a troop of Japanese macaques. The monkeys allowed the assassin into their clan, with the exception of a lone monkey. The man knew that he would be hunted so he trained daily using snowmen as training dummies. Quietly, the monkey that distrusted him watched, and eventually picked up on the fighter's skills. The assassin's health began to fail, and as the tribe of monkeys tried to save him, the lone monkey objected, eventually fighting the rest of the group with his newfound skills. Because of the violence he displayed, the monkey was banished from his clan.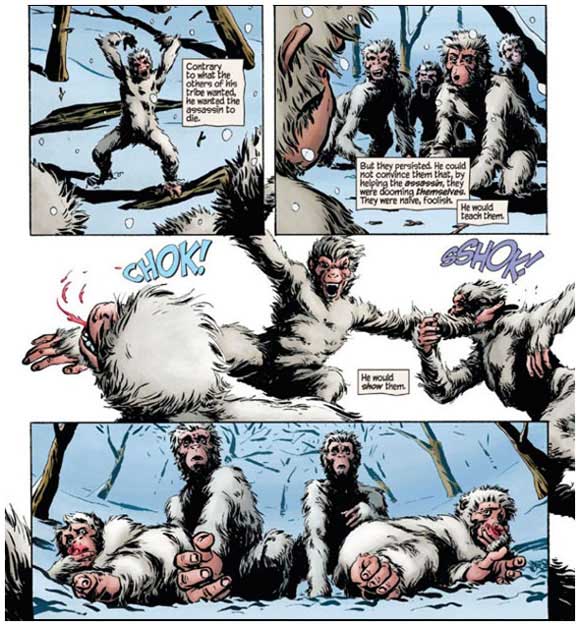 In early March 2019, CGC had 17 recorded gradings of the first print of Hit Monkey with 10 in the top grade of 9.8 (near mint / mint). The CGC label's key comments read "Origin & 1st appearance of Hit-Monkey.". At that time, CGC recorded only two gradings of the rarer "Second Printing", both in the top grade of 9.8 (near mint / mint).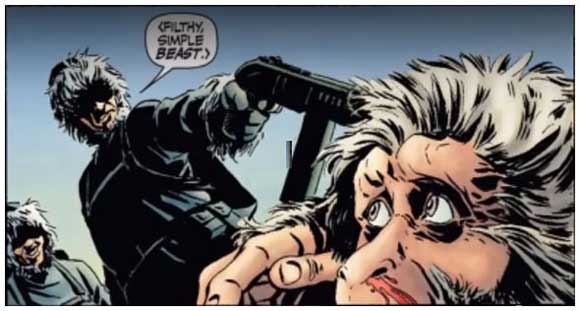 In early 2019, second printings were fairly cheap to obtain but escalated in value when the animated TV series was announced on February 11th, 2019 (at the Television Critics Association press tour). Just after that time, 2nd print copies were going for over $100 in near mint condition and realized prices for the more common first print were a little erratic with copies going for $20-$50.