Locke And Key: Welcome To Lovecraft Special Edition 1:10 Retailer Incentive Variant
In Shops: 2009-09-09 ; SRP: $5.99 ; 76 Pages

IDW, published date: September 2009.

Rare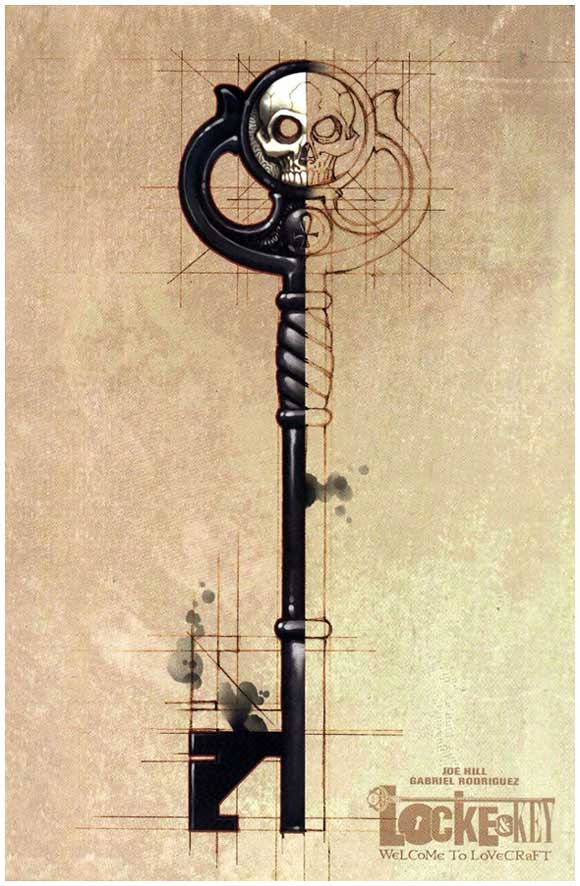 This is the 1:10 retailer incentive variant of Locke And Key: Welcome To Lovecraft Special Edition. Note that "RI CVR" is printed in the upper right of the UPC on the back cover (below):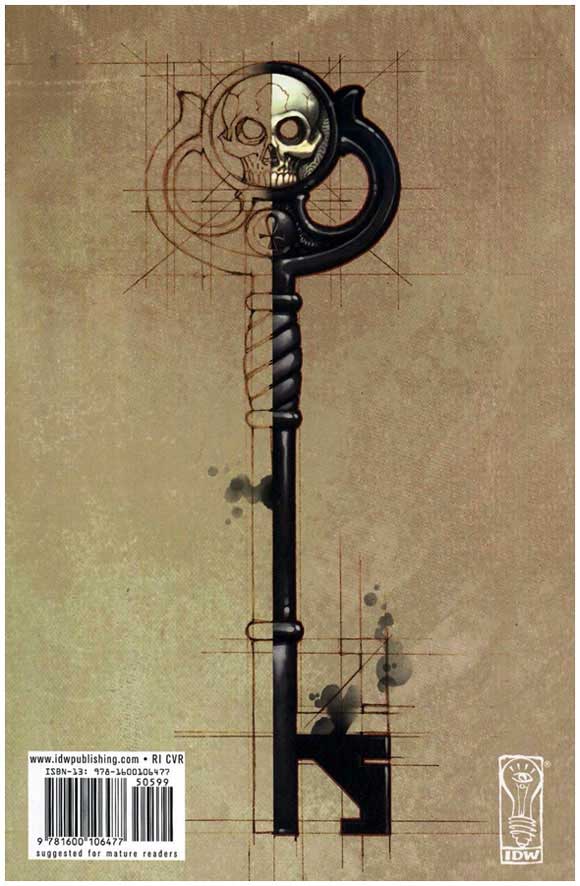 This issue reprints the debut issue of Locke And Key (below) and also includes the script plus: "an all-new 11-page story, 'Freddie Wertham Goes to Hell,' written by Hill, drawn by the late Seth Fisher and presented in color here for the very first time".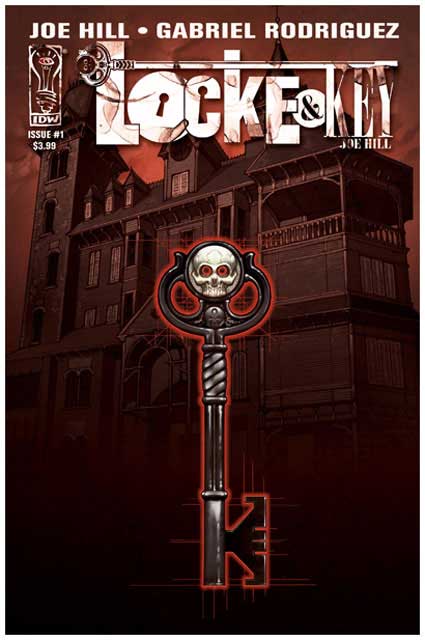 The standard edition of the Special Edition (below, featuring a red foil logo) had a very low distribution (likely to have been less than 2,000 world-wide) and there were some rumours that only 150 copies of the variant were produced but this is only anecdotal.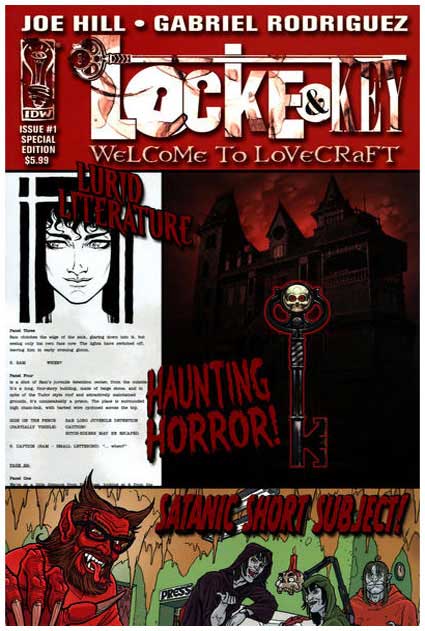 Near the start of August 2018, the CGC census recorded 35 gradings for the "Variant Cover" with one copy grading 10.0 (Gem Mint) and three others grading 9.9 (Mint Minus), one of which was on a Signature Series label.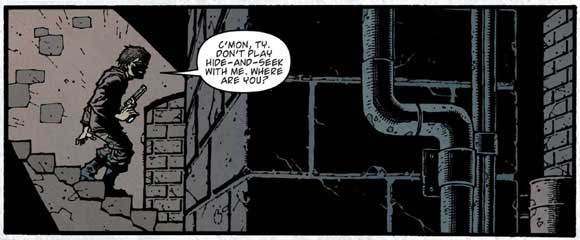 There are usually one or two copies of the RI cover available on sites such as ebay and expect to pay somewhere between $100 and $200 to obtain a copy.