Uncanny X-Force (2010 series)
#20 1:50 Retailer Incentive
Paul Renaud Venom Variant cover
In Shops: 2012-01-18 ; 36 Pages ; SRP: $3.99

Diamond Code: NOV110577 ; Barcode / UPC: 7-59606-07227-9-02021

Marvel Comics, March 2012.

Low Dist.
In a story by Rick Remender, the trial of Fantomex begins and the X-Force team journey to Otherworld!
This is part 1 of 4 with an appearance by Captain Britain and the Captain Britain Corps.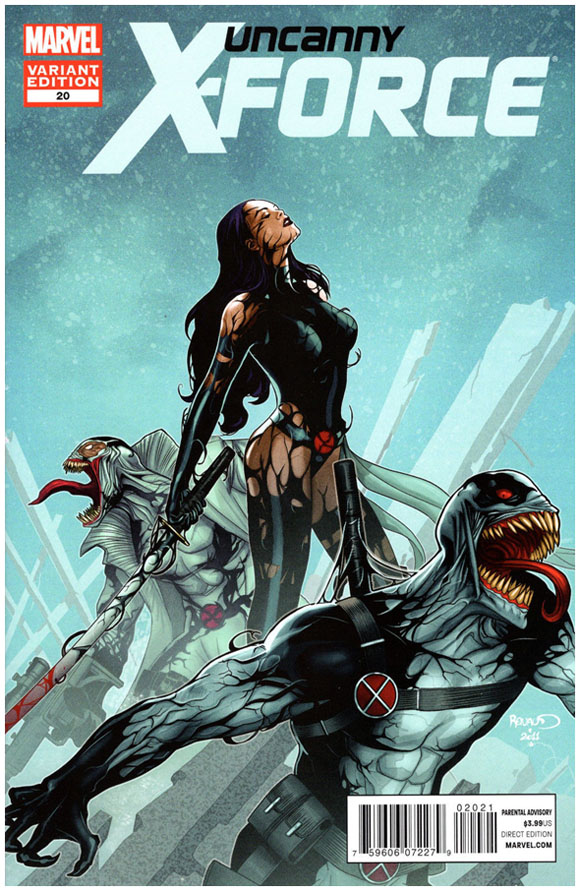 This is the 1:50 Paul Renaud "Venom" cover variant, which is very much in demand with some realized sale prices (for CGC 9.8 graded copies) exceeding $1,000.
This is a variant of the standard cover by Rafael Grampá, which is shown below (barcode: NOV110576 ; Barcode / UPC: 7-59606-07227-9-02011):-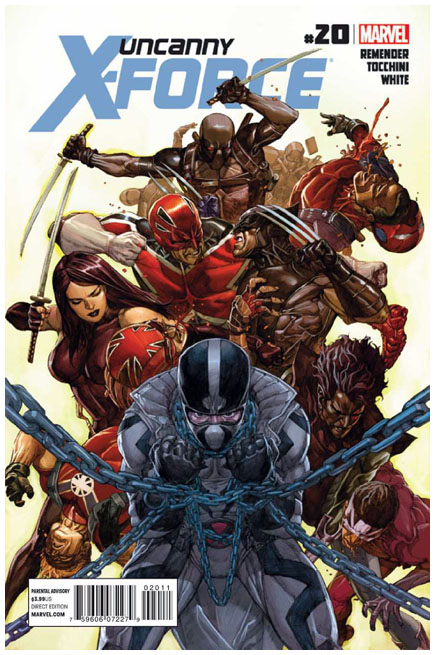 The vast majority of sales of the 1:50 seem to be raw copies, which is odd for such a high value modern variant as the CGC copies sell for almost twice the price (so long as they get the magic 9.8 grade!).
The CGC census had only 25 recorded gradings for these at the end of May 2016, noted simply as "Variant Edition", with only 12 recorded at the highest grade (9.8).