Knights of the Dinner
Table #1
Alderac Entertainment, July 1994.

Low Dist.
The first issue of Knights of the Dinner Table (KoDT) #1, written and drawn by Jolly R. Blackburn, has a low print run but is also rare in high grade with most copies being in very fine condition at best. This is reflected in the CGC grading census with the single highest graded copy at Near Mint (9.4) followed by a few VF/NM (9.0) copies.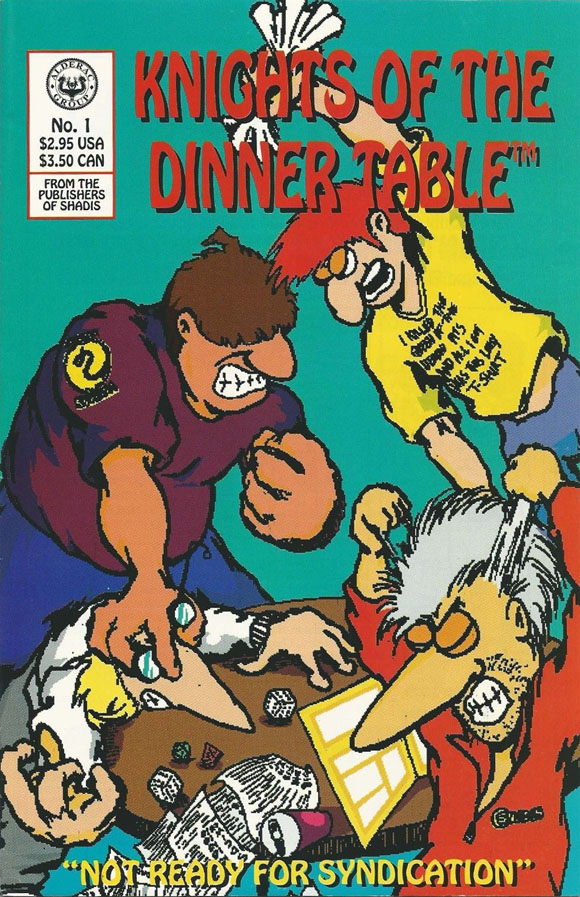 The characters in KoDT started life as a filler cartoon strip in the role playing magazine Shadis in issue #2 in March 1990: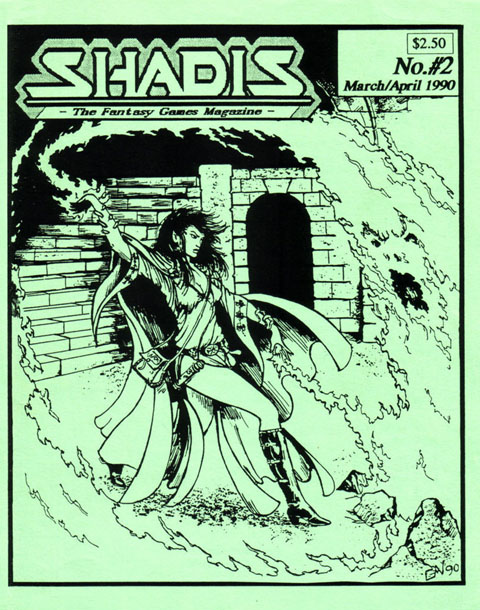 The strip itself is centered around a group of role-players hence the reference to the King Arthur legend in the title but changed to "Dinner table" as that is where many role playing games take place.
Below is an extract from the first strip in Shadis #2, subsequently reprinted in Knights of the Dinner Table: Tales From The Vault vol. 1, #1: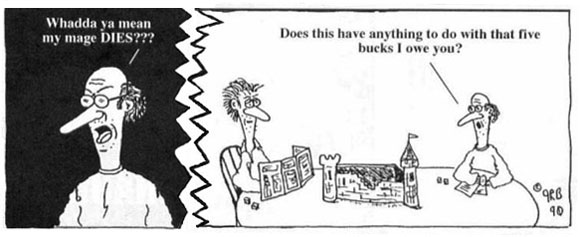 The comic reflects many humorous situations that the group get into during the role playing sessions such as misinterpretations like the appearance of a gazebo: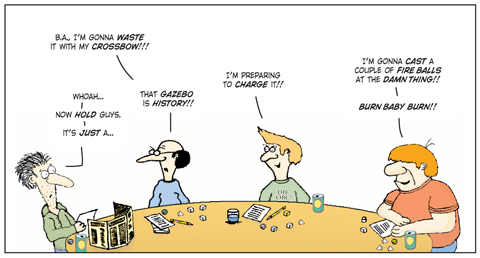 Although rare, there are usually one or two copies of KoDT #1 on auction sites such as ebay so it is certainly possible to get a copy but getting a high grade copy could be a challenge.