TMNT: The Last Ronin #1: Aaron Bartling Virgin Variant
IDW, October 2020 (standard edition release date: 2020-10-28).

Rare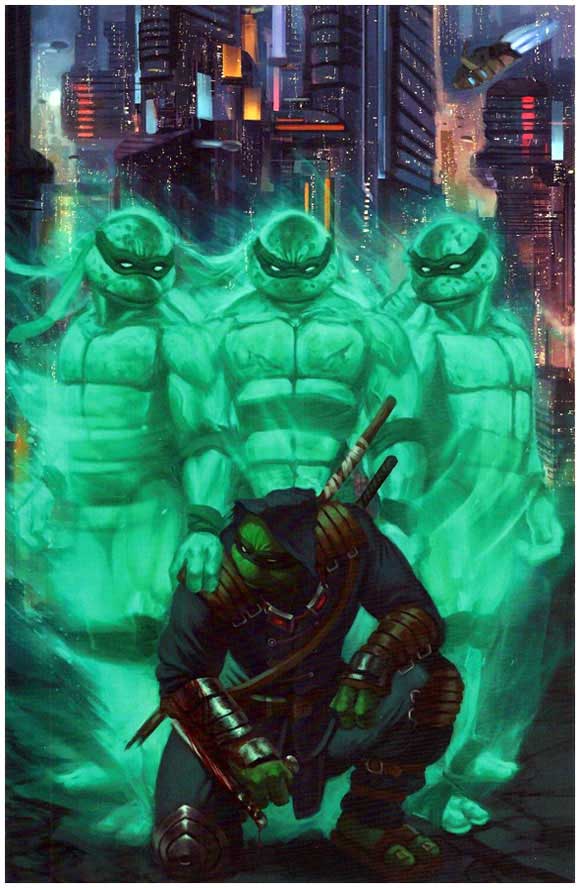 This is the Aaron Bartling Virgin Variant, which was "limited to 300 copies".

It's the TMNT event of 2020! Springing from the minds of TMNT co-creators Kevin Eastman and Peter Laird comes an epic like you've never seen before! In a future NYC far different than the one we know today, a lone surviving Turtle goes on a seemingly hopeless mission to obtain justice for his fallen family and friends. Kinetic layouts from Eastman, inks from Esau and Isaac Escorza and a thrilling script full of surprises from longtime TMNT scribe Tom Waltz all combine to make this one of the most memorable TMNT stories you will ever read! Oversized in both format and page count, this is a perennial TMNT tale that can't be missed!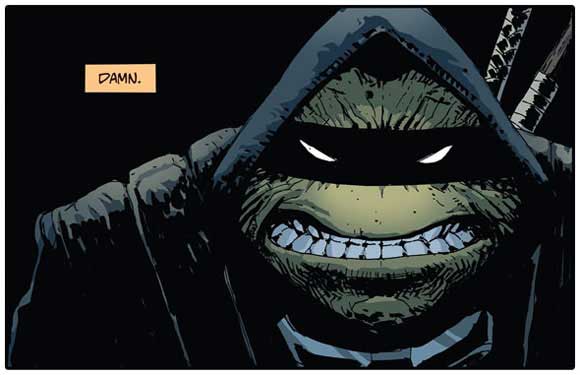 This issue had a story written by Kevin Eastman, Peter Laird & Tom Waltz and a script by Tom Waltz and Kevin Eastman. The internal art layout was by Kevin Eastman, with pencils & inks by Esau & Isaac Escorza plus additional art by Ben Bishop.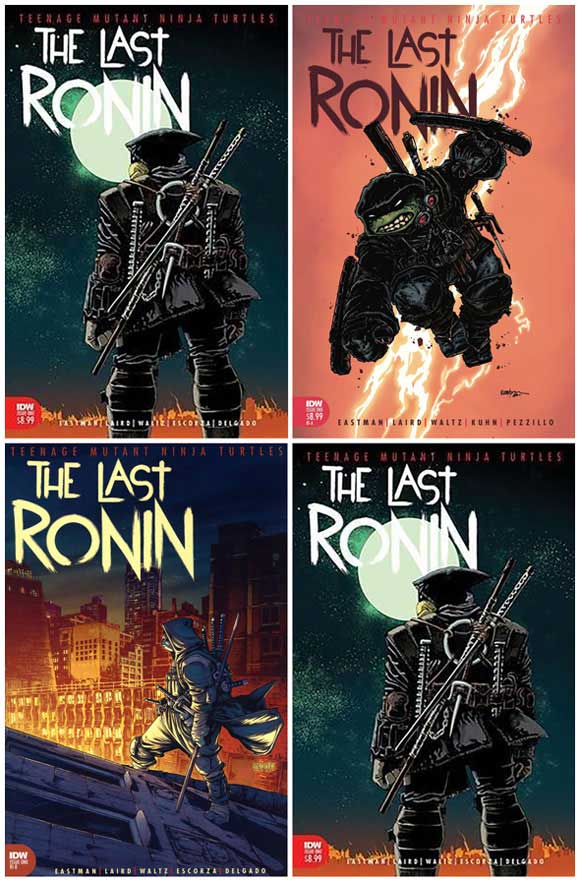 Above are the standard edition cover (by Eastman and Esau & Isaac Escorza), Eastman 1:10, Santolouco 1:25 and the second print (sharing the art from the regular first print).
Of course, there were a few different retailer covers...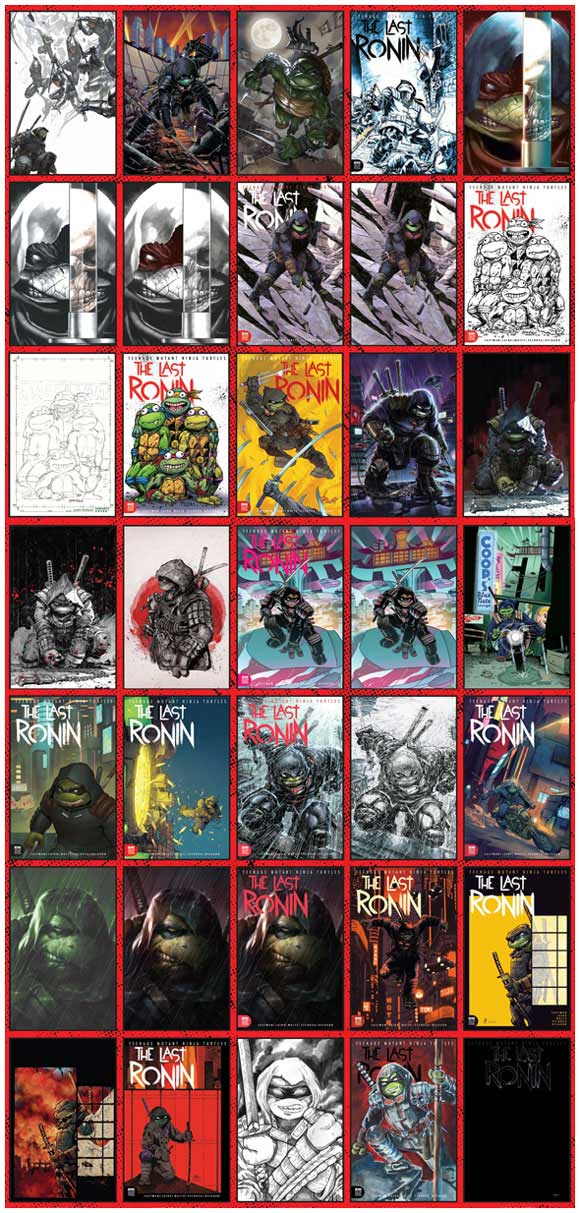 ...and a few more(!):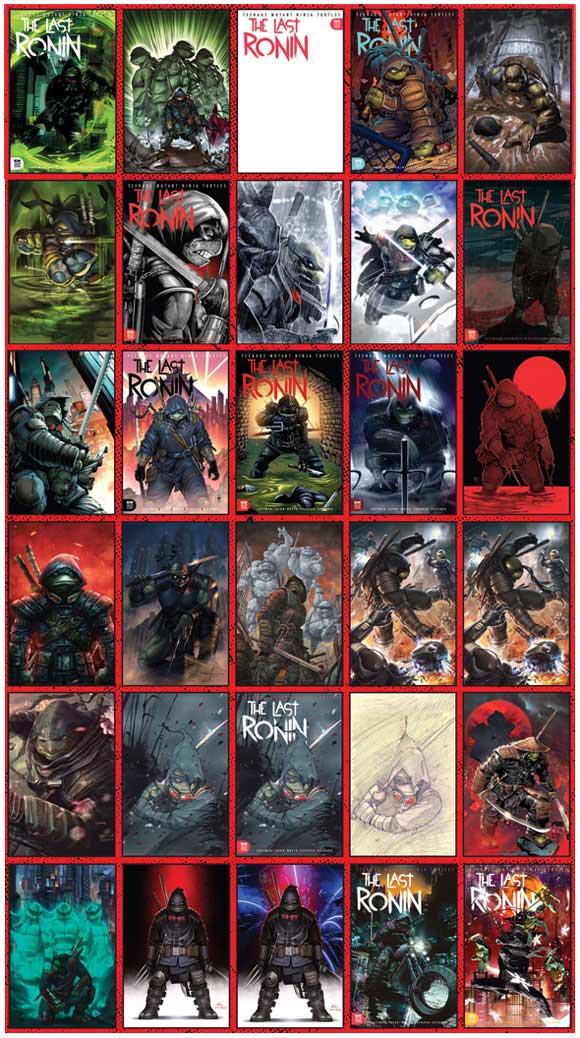 One of the above is the Bartling variant, which was commissioned by Linebreakers, a specialist games, cards and comics retailer (located in Victorville in High Desert, California).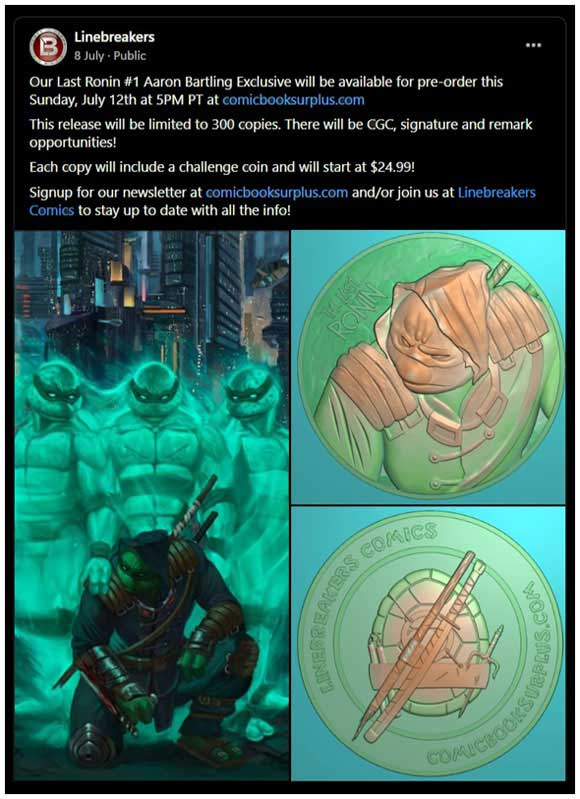 As per the above announcement, the release was limited to 300 copies and included a TMNT challenge coin and prices started from $24.99 (signed and CGC copies extra). The copies available apparently sold out within minutes.
The raw copies sold for $24.99 were an incredible investment as prices on secondary markets like eBay soared and copies are currently (at the time of writing in mid-November 2020) selling for around $750!