X-Men #1 Artgerm Virgin Variant
Marvel Comics, published date: December 2019 (in Shops: 2019-10-16).

Rare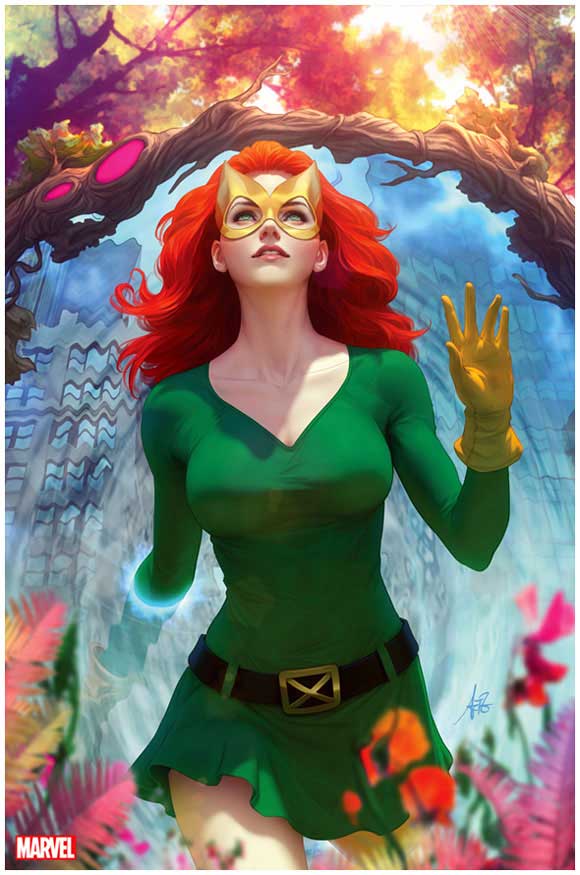 This is the rare 1:500 retailer incentive variant (Diamond code: AUG190847), with cover art by Stanley Artgerm Lau.
The story "Pax Krakoa" was written by Jonathan Hickman with interior art by Leinil Francis Yu, inks by Gerry Alanguilan and Color art by Sunny Gho. (Note that, whilst this is #1, the "legacy" numbering for this issue is #645).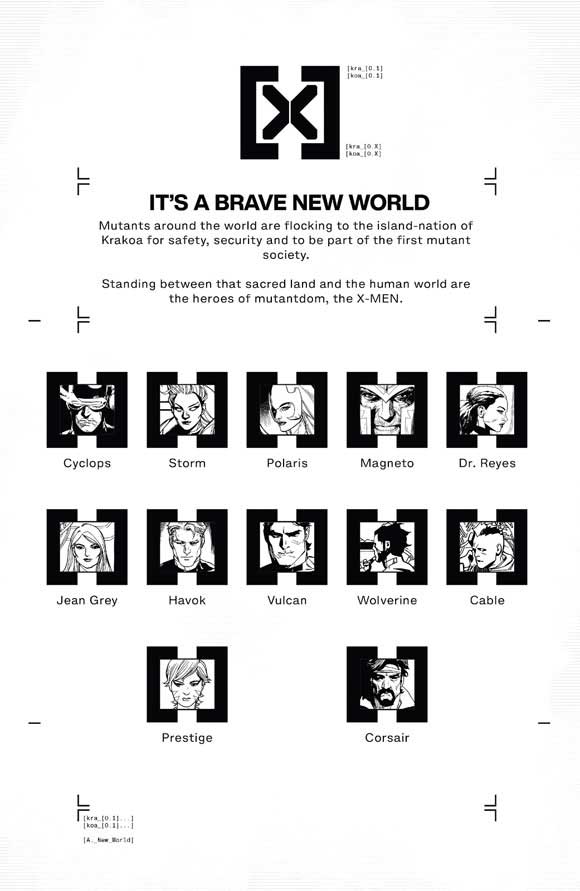 DAWN OF X!
The X-Men find themselves in a whole new world of possibility... and things have never been better! Jonathan Hickman (HOUSE OF X, POWERS OF X, SECRET WARS) and superstar artist Leinil Yu (NEW AVENGERS, CAPTAIN AMERICA) reveal the saga of Cyclops and his hand-picked squad of mutant powerhouses!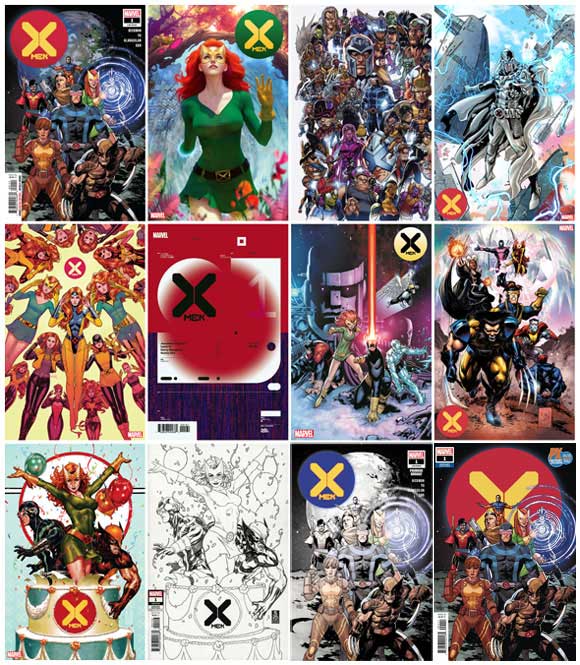 Above are a sample set of other covers that were available (each is prefixed with the Diamond Comic Distributors' order code and barcode suffix):
AUG190845 / 00111: Leinil Francis Yu
AUG190846 / 00131: Stanley Artgerm Lau
AUG190848 / 00151: Mark Bagley
AUG190849 / 00121: Marco Checchetto
AUG190850 / 00171: Russell Dauterman (1:50)
AUG190851 / 00161: Tom Muller Design Variant (1:10)
AUG190852 / 00181: Chris Bachalo (1:100)
AUG190853 / 00191: Whilce Portacio (1:25)
AUG190854 / 00117: Mark Brooks Party Variant
JUL198113 / 00116: Mark Brooks Party Sketch Cover
JUL198480 / 00120: Francis Yu Premiere variant
AUG190845 / 00120: Francis Yu NYCC Exclusive ("Limited to 3000")
(Note that more variants were available such as the Clover Press variant).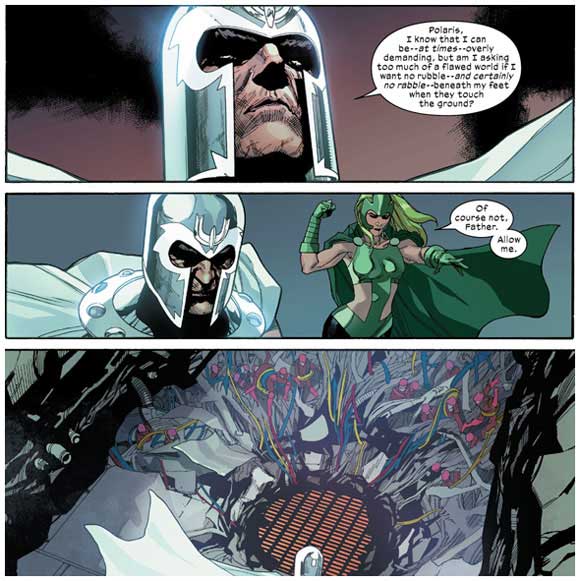 At the time of writing (start of November 2019), the comic had only been out for just over two weeks but one grading was recorded against the Lau "Virgin" Edition in the CGC census grading at 9.8 (near mint / mint).
Realized prices of this variant were anything from $150 to $449 from pre-release up to a couple of weeks after release. Buyers could expect to pay around $250 for a near mint copy a couple of weeks after release and around $200 for a vf/nm copy of this 1:500 variant.