Teenage Mutant Ninja Turtles / Ghostbusters #1 VACC Gold Variant
IDW, November 2014.

Rare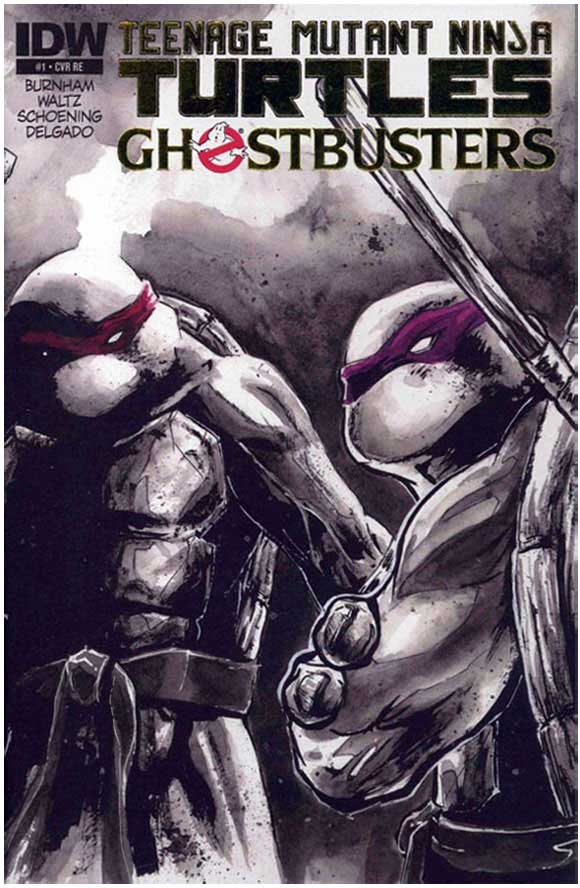 When a new invention goes haywire, the Turtles are sent to a whole new type of New York City. One with a whole lot more ghosts... and Ghostbusters! The two teams will have to learn to get along quickly, because a new foe from the Turtles past has followed them and aims to conquer NYC!
This issue was written by Erik Burnham & Tom Waltz with interior art by Charles Paul Wilson & Cory Smith.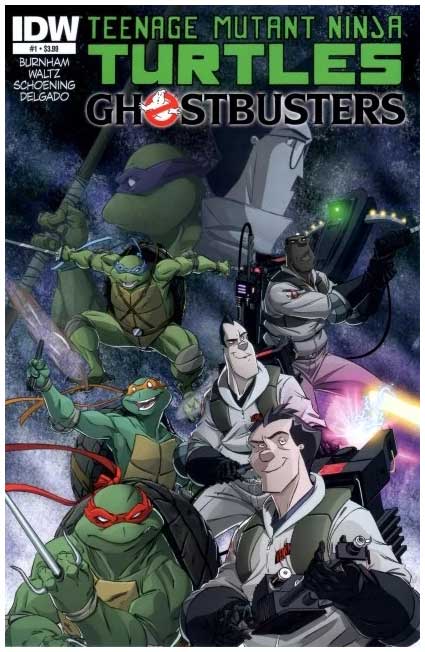 Above is the standard edition (Diamond code: AUG140392) with cover art by Dan Schoening.

The gold logo variant featured here was a cardstock wrap-around cover painted by Matt Slay and was an exclusive at the Virginia Comic Con (VACC) 2014 (which took place at Richmond Raceway over two days from November 22 of that year). The variant was "limited to only 250 copies" (there was also a red foil variant "limited to 1,000 copies"). Anecdotally the gold foil copies were made available to vendors arriving early and to VIP pass holders.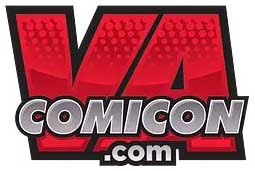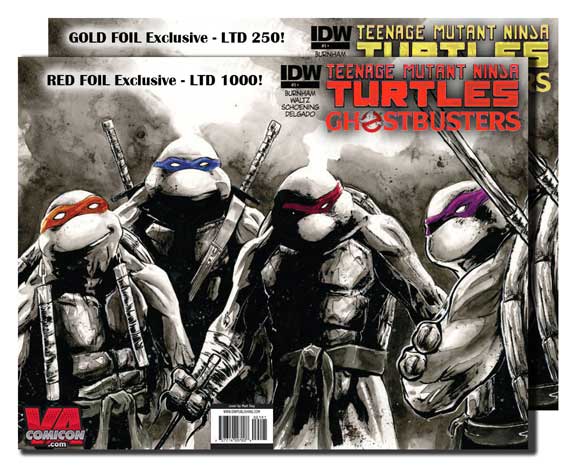 For the red foil variant convention attendees could apparently "advance order up to five copies".
Matt Slay attended the convention and was on hand to sign copies of both red and gold editions free of charge.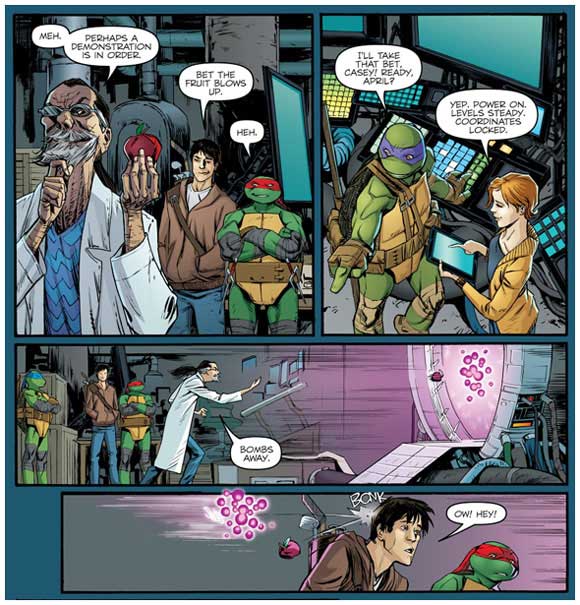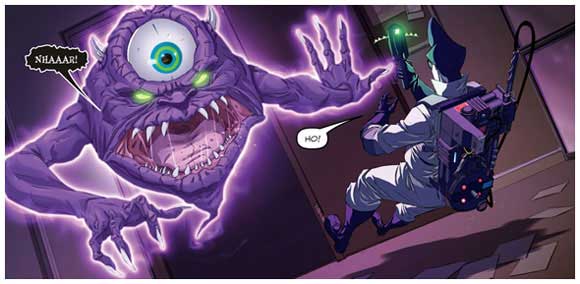 At the end of May 2020, the CBCS population report had seventeen gradings recorded for the "VACC 2014 Gold Exclusive", with eight in the top grade of 9.9 (mint minus). The population report also showed twenty gradings of the red foil variant, with six in the top grade of 9.9.

In that same time, the CGC census recorded 31 gradings of the "VA Comicon Gold Foil Edition", with four in the top grade of 9.9(mint minus). The census also showed 44 gradings of the red foil edition, with two in the top grade of 9.9.