The Life of Captain Marvel #3: Quesada Virgin Variant
Marvel Comics, Published: November 2018 (in shops 2018-09-19).

Rare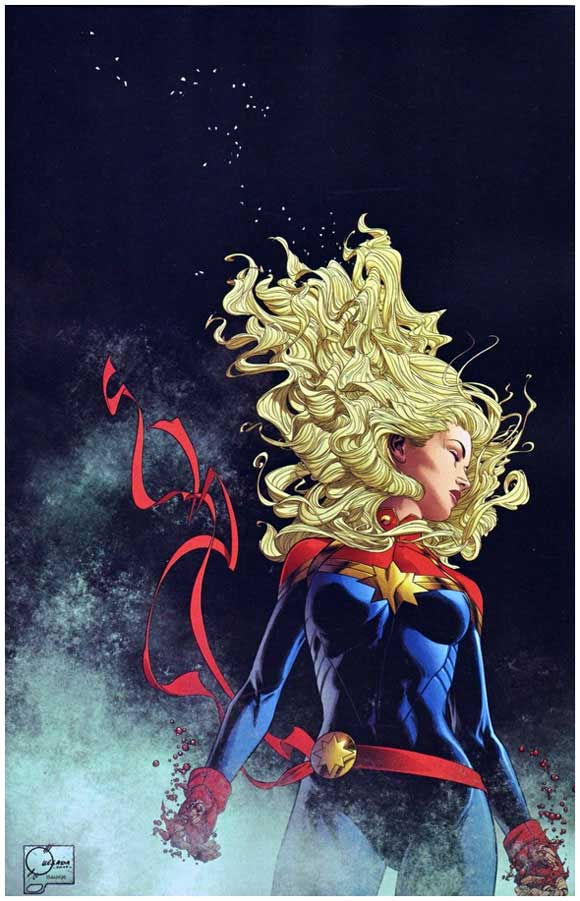 THE DEFINITIVE ORIGIN OF CAPTAIN MARVEL!
Chaos descends on Captain Marvel's small coastal hometown! A deadly Kree warrior has finally tracked Carol home. But just what - or who - is the invader after? The moment you've been waiting for is here: Margaret Stohl and Carlos Pacheco bring you a reveal that will change Captain Marvel's destiny.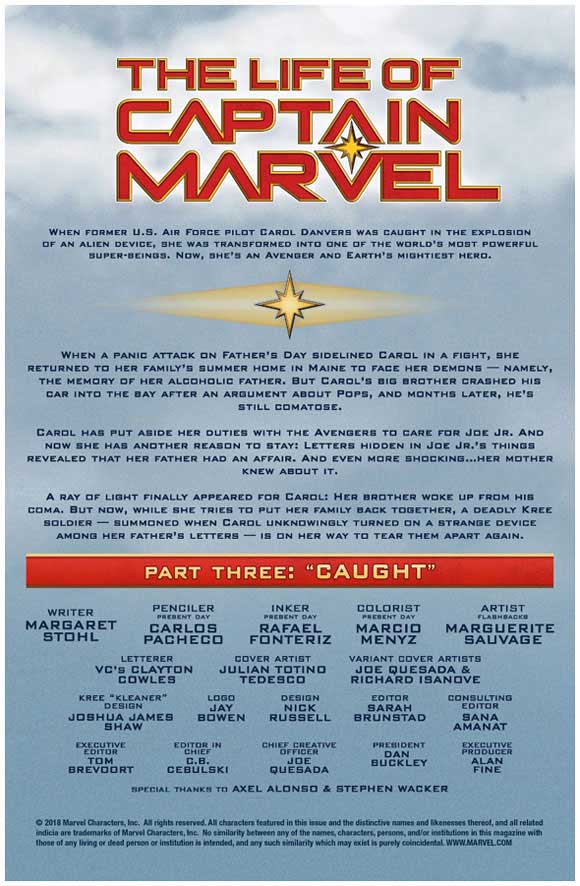 The Life of Captain Marvel #3 was written by Margaret B. Stohl with interior art by Carlos Pacheco and Marguerite Sauvage. This is the 1:100 retailer incentive virgin cover variant by Joe Quesada (Diamond code: JUL181098 / barcode: 7-59606-08953-6-00331).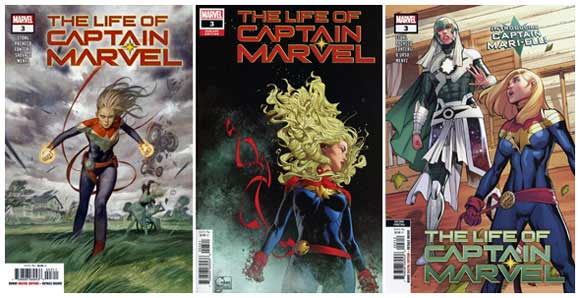 There were three other editions, shown above: from left to right there is the standard Julian Totino Tedesco cover (Diamond code: JUL181096 / barcode: 7-59606-08953-6-00311), the Joe Quesada (non-virgin) variant (Diamond code: JUL181097 / barcode: 7-59606-08953-6-00321) and the second print cover variant by Carlos Pacheco (Diamond code: AUG188607 / barcode: 7-59606-08953-6-00312).

CGC categorize the 1:100 as the Quesada "Virgin" Edition and, at the time of writing in early January 2019, there were 11 recorded gradings in the CGC census with nine in the top grade of 9.8 (near mint / mint).

In January 2019 a near mint copy of the 1:100 would likely cost around $300 and a 9.8 CBCS or CGC graded copy $450 or more.