Spider-Man #1 Hip Hop Variant
Marvel Comics, April 2016.

Low Dist.
This is the Adi Granov "Hip Hop" variant from the 2016 series, written by Brian Michael Bendis with interior art by Sara Pichelli.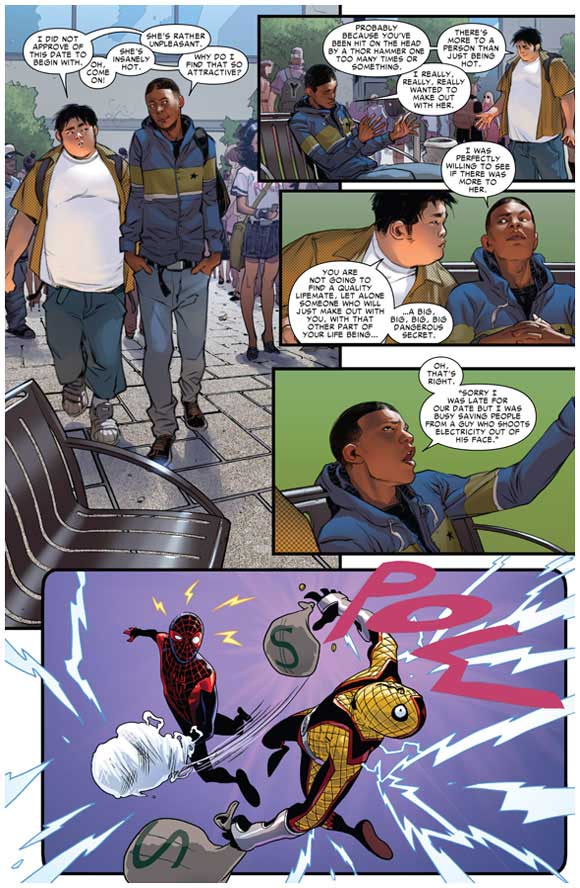 Miles Morales has been doing the super hero thing for a while, now, but after SECRET WARS, he'll be a full-fledged member of the Marvel Universe. Swinging next to The Invincible Iron Man, The Mighty Thor and the All-New Captain America as a card-carrying member of the Avengers is an adventure, but it's not all fun and games for New York City's main Spider-MAN! What happened in the eight month gap? It all starts in SPIDER-MAN #1! Rated T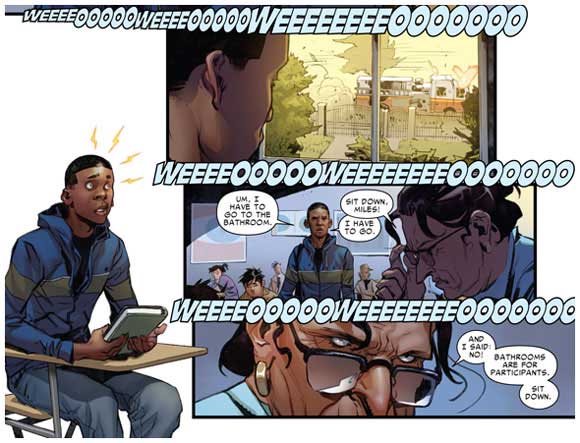 Below are the other Diamond Comic Distributors first print copies (in shops: 2016-02-03): the regular edition (Sara Pichelli), Bagley "Classic" 1:25 variant, Michael Cho 1:20 variant and the Skottie Young variant: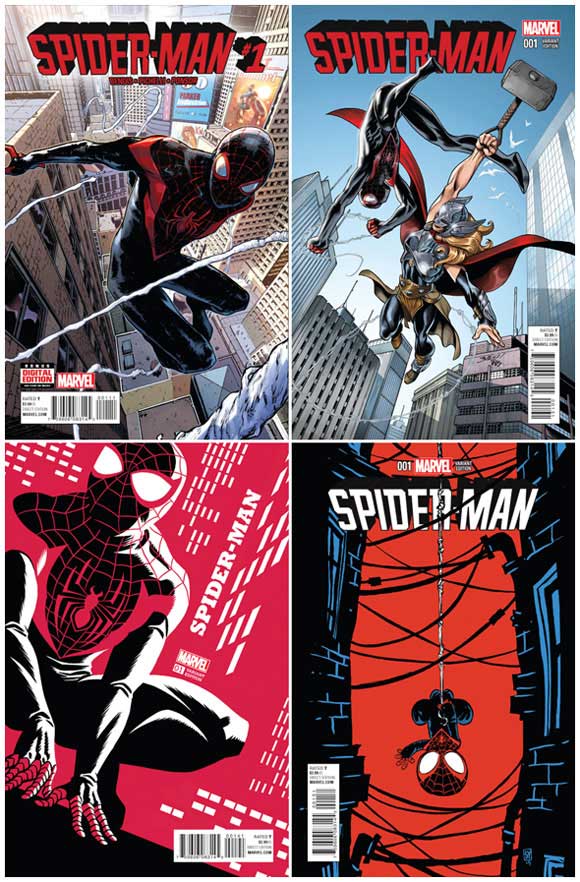 In addition to the above comics there was also a ComicsPro 2016 variant and a "Fried Pie" edition (for the BAM! and 2nd and Charles stores), both shown below: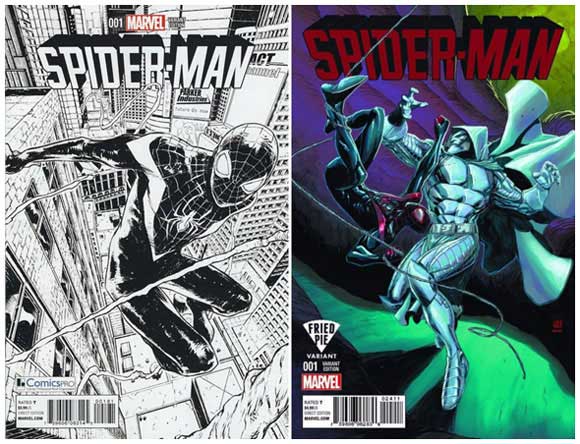 There were also two reprints, the "True Believers" variant from 2017 and the second print (in shops: 2016-03-09):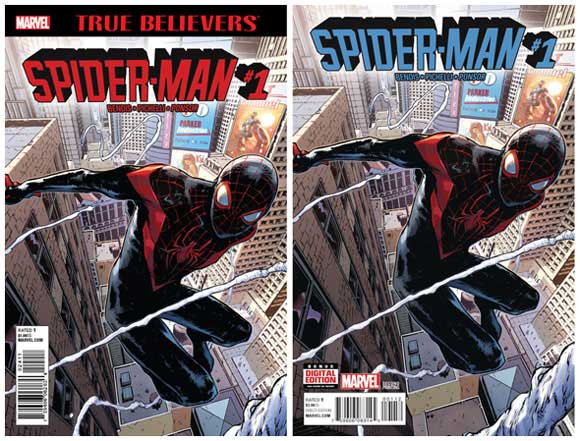 The Granov variant cover was a swipe from the landmark 1994 album Illmatic by the East Coast hip hop artist NAS: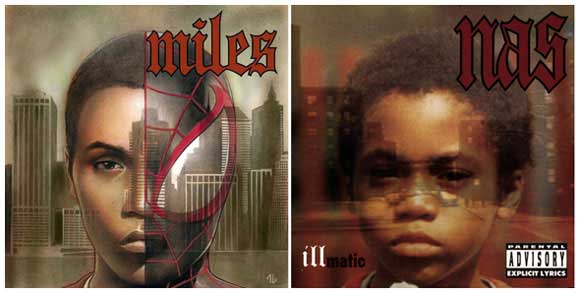 In early September 2020, the CGC Census recorded 150 gradings for the Granov "Variant Edition" with 106 of those in the top grade of 9.8 (near mint / mint). In that same time, the CBCS Population report recorded 30 gradings for the "Hip Hop Variant" with 17 in the top grade of 9.8.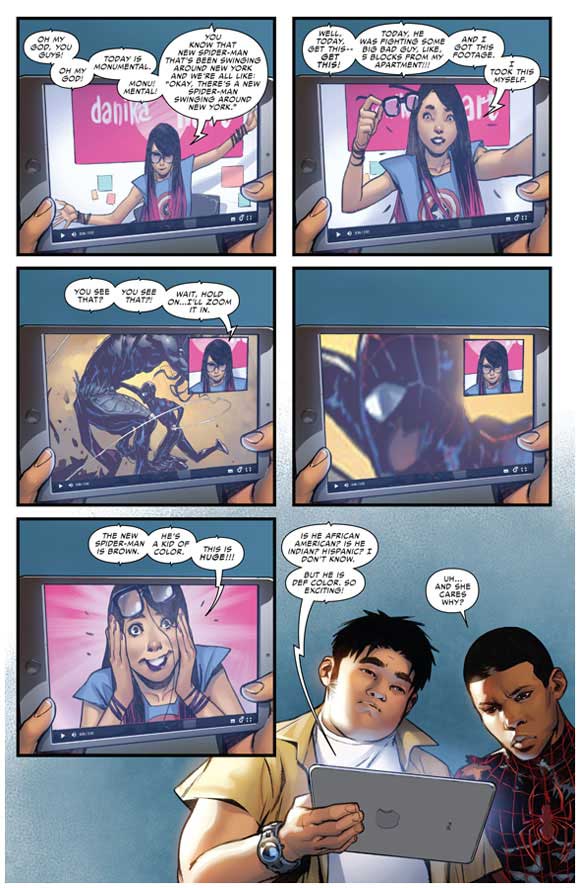 Prices for raw nm copies were going for anything from $150 to over $200 with 9.8 copies sometimes going for $700 or more (in early September 2020).