The Adventures of Superman #443 Mall Variants
DC Comics, published date: August 1988.

Rare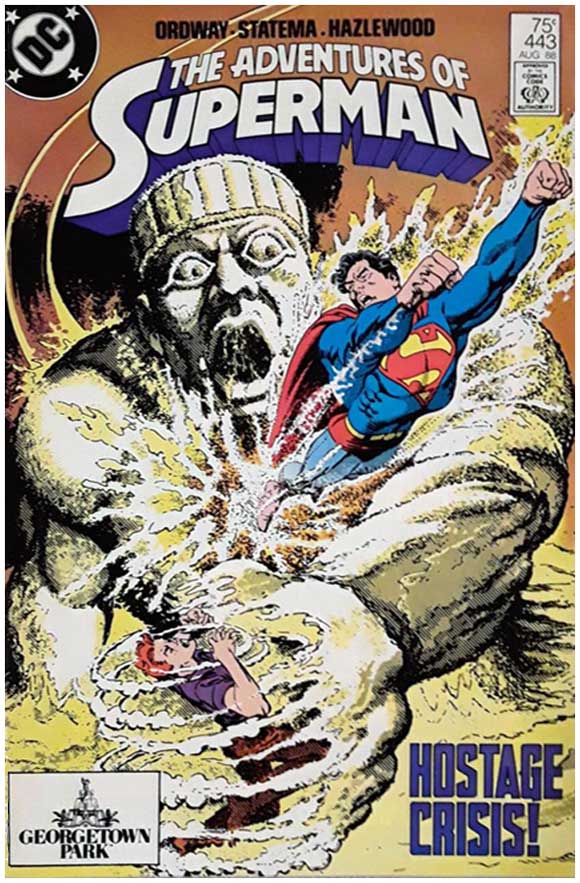 1988 was the 50th Anniversary of Superman's first appearance in Action Comics #1 in 1938.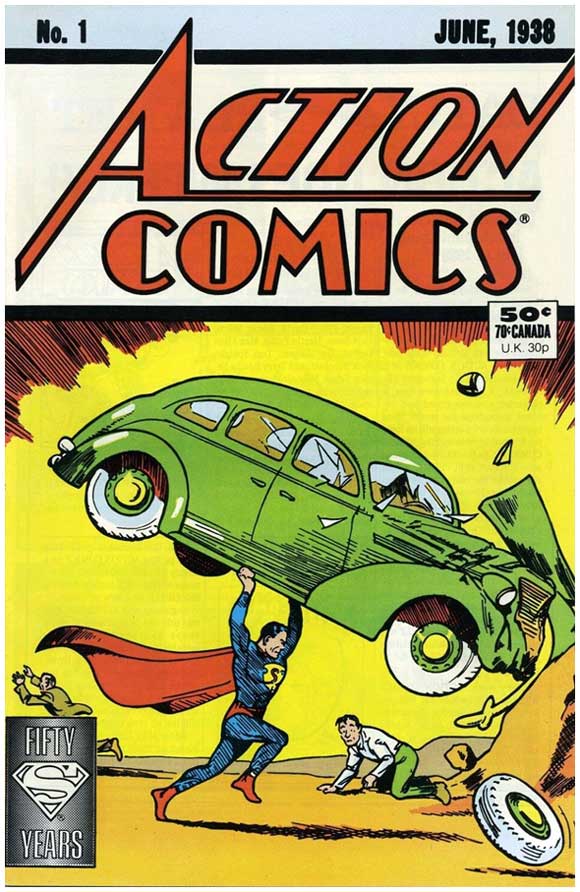 As part of the anniversary celebration, DC produced a reprint of Action #1, shown above, and produced promotional posters like the one below: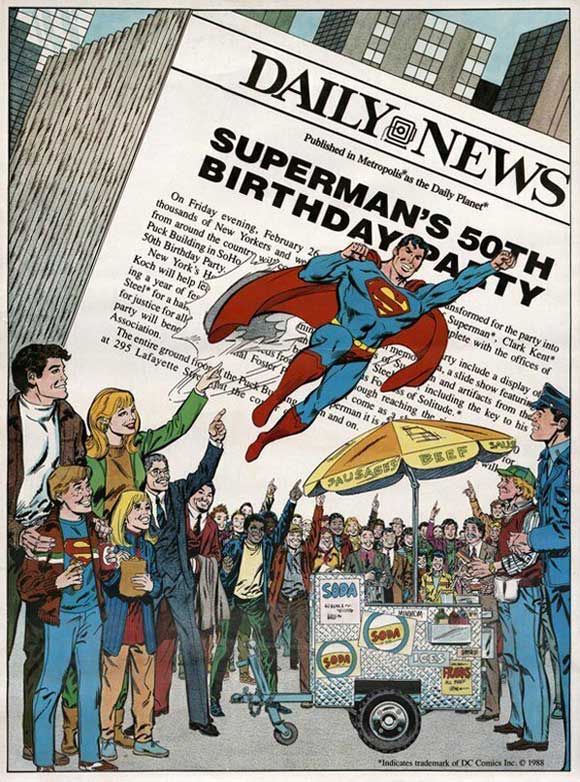 The anniversary also garnered media attention with magazines featuring Superman on the front covers. Time magazine's cover artwork was pencilled by John Byrne & inked by Jerry Ordway and devoted eight pages to the history of Superman. The anniversary even got the attention of the British media with Superman featuring on the front cover of the BBC's radio and TV publication The Radio Times.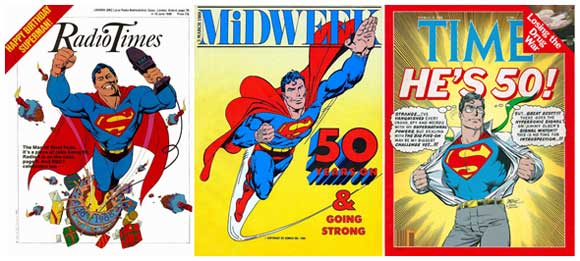 DC also seemingly sponsored or supported mall events with copies of The Adventures of Superman #443, with the mall imprinted on the cover, given away free. One original owner stated that he received a copy at the Spring Hill Mall that hosted "a Superman program at center court and a 'Super Sidewalk Sale'".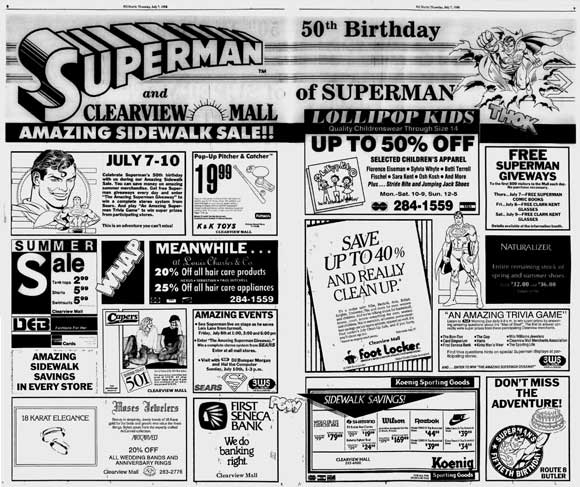 A newspaper from the time shows an advert (shown above with some enlarged extracts below) for an "Amazing Sidewalk Sale" for the Clearview Mall, celebrating Superman's 50th birthday (July 7-10, 1988) with "Free Superman giveaways" to the first 500 visitors to the Mall each day, with "free Superman comic books" on July 7.

Other anecdotal memories from the time (July 1988) included at least one mall hosting a travelling Superman show where Superman initially hides in the audience as Clark Kent before springing into action. An original owner also recalled finding a stack of free copies on a table in the Deerbook Mall and took two (he also remembered being excited about the 50th anniversary but did not remember any specific Superman event at the mall on that particular day).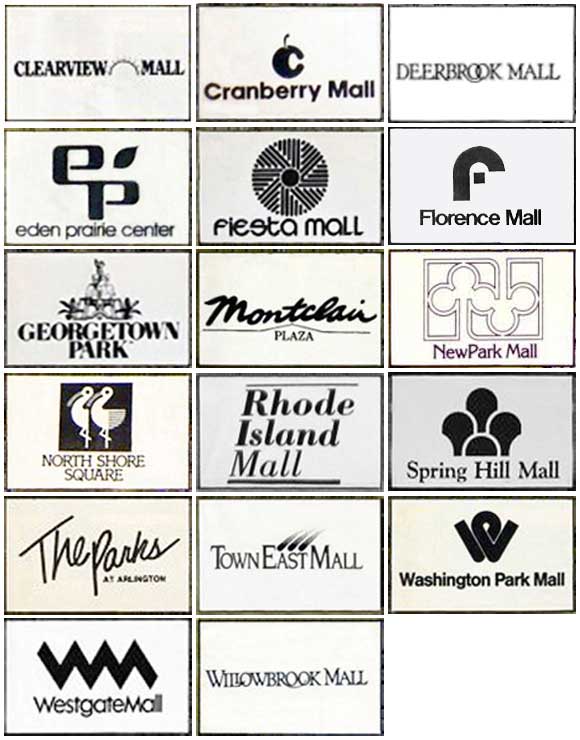 Collectors have managed to identify 16 different Mall variants (there may be more), each with a different Mall logo on the cover. The ones found so far are shown above and are (from left to right, top to bottom):
Clearview Mall, PA
Cranberry Mall (now Town Mall), Westminster, MD
Deerbook Mall, Humble, TX
Eden Prairie Center, Minneapolis MN
Fiesta Mall, Mesa AZ
Florence Mall, Florence KY (added 2020-03-09)
Georgetown Park, Washington, D.C.
Montclair Plaza, Montclair CA
NewPark Mall, Newark CA
North Shore Square, Slidell LA
Rhode Island Mall (previously the Midland Mall), Warwick RI
Spring Hill Mall, West Dundee, Chicago IL
The Parks at Arlington, Dallas TX
Town East Mall, Mesquite, TX
Washington Park Mall, Bartlesville OK
Westgate Mall, Brockton, MA
Willowbrook Mall, Houston TX
One collector has managed to amass 14 of the known 17 Mall variants and helped collate the list above; he can be contacted at kwticknor@aol.com, if you have any for sale. If anyone does have any copies or remembers an event at a mall (or any other information on these variants) please use the Email Us page to get in touch.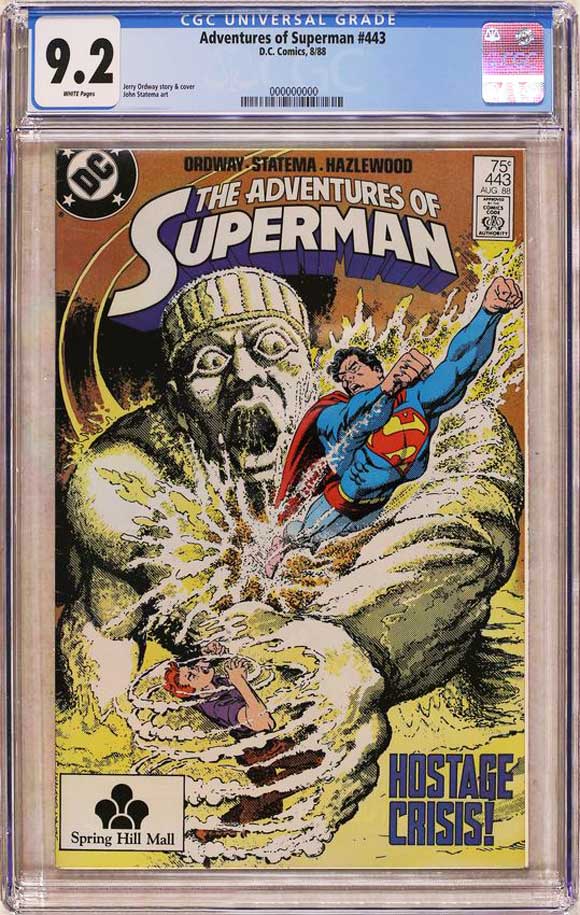 CGC have now separated the standard editions from the Mall variants (all the Mall variants seem to be lumped together as one variant but have addition label text to identify the mall e.g. "Spring Hill Mall" copy.). In early November 2020, there was one single Mall variant grading recorded in the CGC Census, grading 9.2, which is shown above (note this was before the variant was added to the census and the label text added). CBCS had no copies of #433 listed in their population report at that time.
These Mall variants are extremely hard to find, possibly due to them being given out in smallish quantities to the general public (rather than collectors), many of whom may have trashed the comics.