Mouse Guard #1
First Printing
Self-Published / ComicXpress, 2005.

Rare
Mouse Guard is a distinctive square-bound comic book written and illustrated by David Petersen. The very first print of issue one was self-published by Petersen utilising the printing services of ComiXpress.
The series focuses on the Mouse Guard who protect other intelligent mice who all live in a medieval era complete with harsh conditions and plenty of predators. In the first issue a mouse peddling grain goes missing and certain members of the Mouse Guard go off to discover his fate, which leads to more intrigue.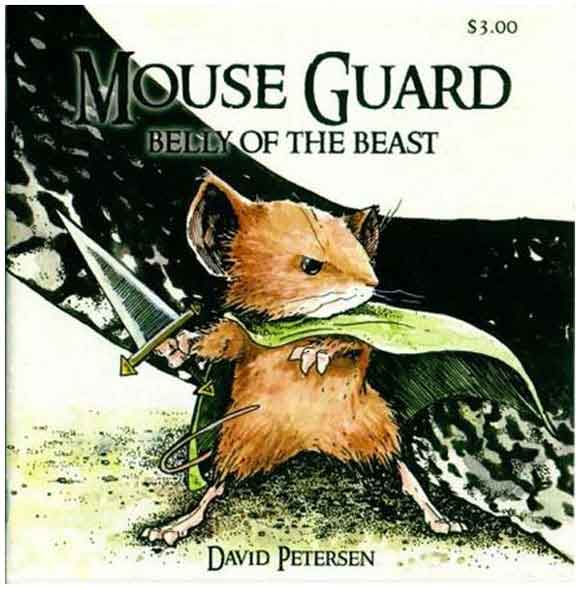 With so few of these first-print issues around, sales are few and far between making pricing them difficult; this is further hampered with the self-published issue being missed out completely from certain price guides.
The first issue differs from the later Archaia Studios Press printings in that the cover has a $3.00 price on it.

These are rare items that don't come up for sale often and high grade copies will demand high prices. A NM raw (non-CGC) copy sold on ebay in October 2013 for a staggering $1,326 and two years later another sold for just over $1,500!