Harbinger #8 Jeff Lemire 1:125 Retailer Incentive Cover
Valiant, published date: January 2013 (in shops: 2013-01-23).

Rare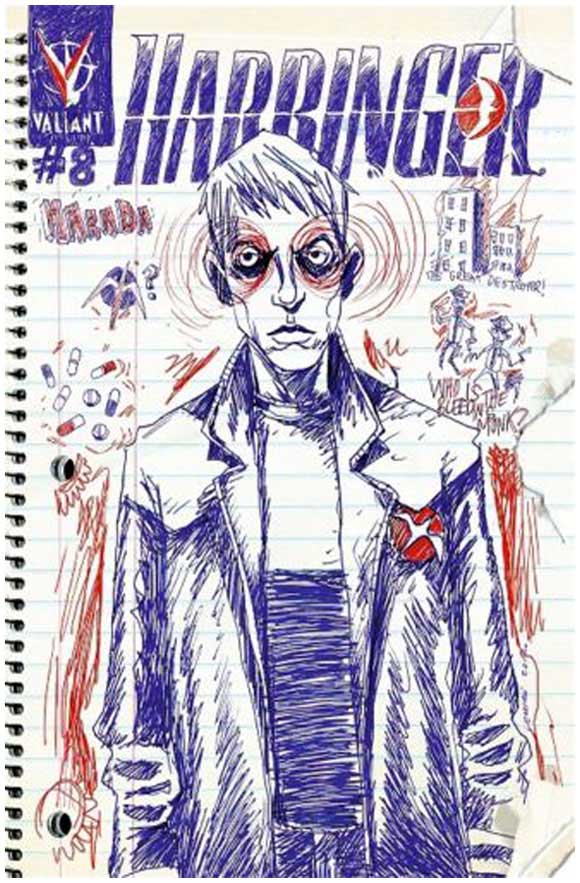 Valiant is proud to reveal a variant cover unlike any other for Harbinger #8 by superstar creator Jeff Lemire (Animal Man, Sweet Tooth). Rendered in ballpoint pen on ruled notebook paper, Lemire's cover is Valiant's line-wide variant offering for January 2013, covering the latest issue of the all-new "Renegades" arc by New York Times best-selling author Joshua Dysart.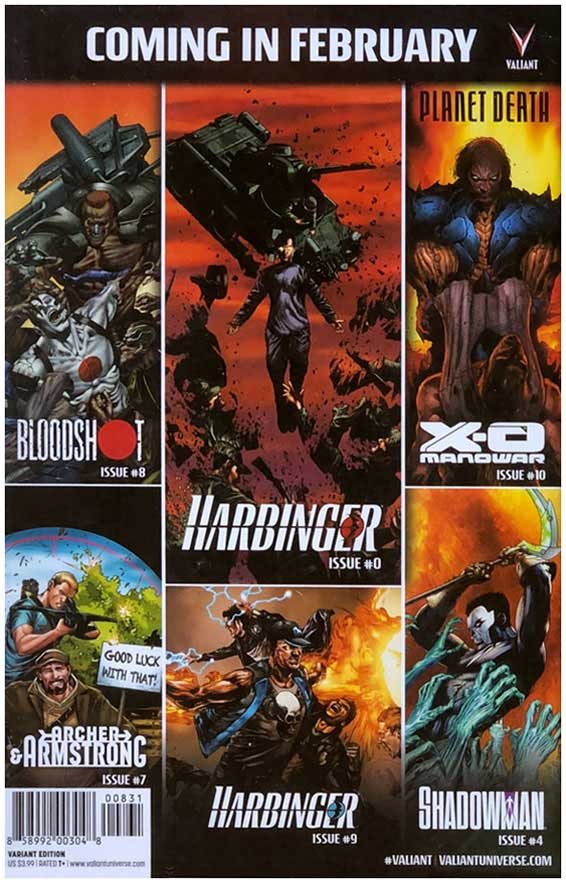 The Renegades recruit their newest member - Torque! In a shed in the backwoods of Northern Georgia lives a meek, sequestered teen named John Torkelson. Raised just this side of feral, and on a steady diet of MMA and reality TV, fried catfish and Cheeto pie, he's a firm believer that women should be seen and not heard (though he really hasn't met many). But when four strange, super-powered outlaw teenagers suddenly appear in the woods outside his shed, Torkelson's life takes a turn he could've never imagined. Now the boy his poppa called 'Stump' is about to become more man than he could've ever imagine. But then...what exactly is a 'real man'? For that matter, what's a real hero? Only one thing's certain, the Renegades are about to get a hell of a lot stronger.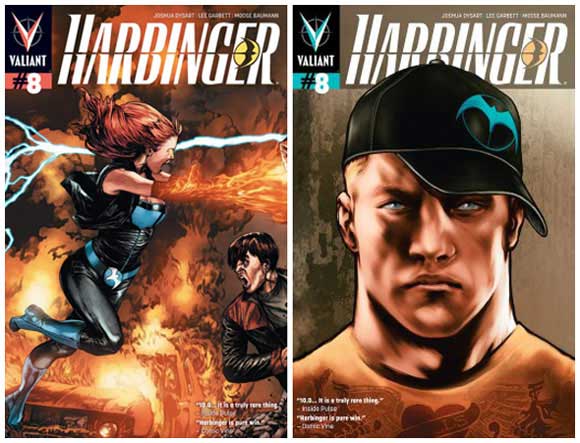 Above is the regular Mico Suayan cover (Diamond code: NOV121342) and the 1:20 incentive cover by Khari Evans (Diamond code: NOV121342). The issue was written by Joshua Dysart with interior art by Lee Garbett (colored by Moose Baumann).
The variant featured on this page is the 1:125 retailer incentive cover by Jeff Lemire (Diamond code: NOV121344).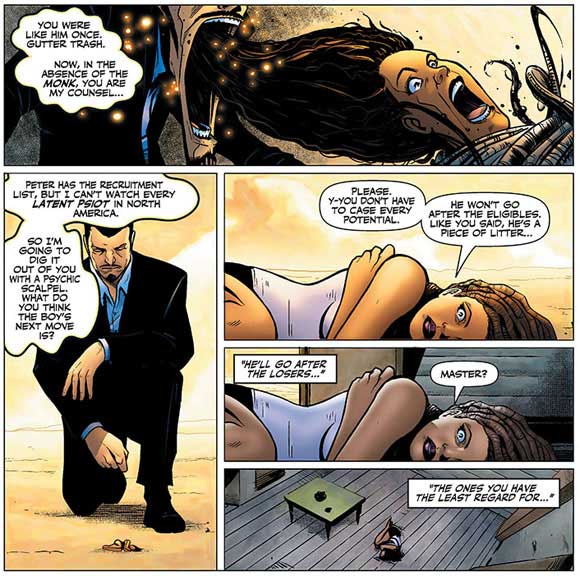 In early Fall/Autumn of 2019, CGC has 36 gradings of the "Lemire Variant Cover" in their census with 25 (two on Signature Series) in the top grade of 9.8 (near mint / mint).
In 2013 a NM copy of the 1:125 incentive edition would set you back around $90 (with some selling for over $150) and, at the time of writing (mid-September 2019), realized prices were around the $100 mark in NM and a CGC/CBCS 9.8 graded copy would set you back up to $265.