Fables #6 RRP
Vertigo (DC Comics), December 2002.


Rare
This variant of Fables #6 was only available to a limited number of retailers (under 100) invited by DC to their Retailer Roundtable Program (RRP) conference in Burbank California in 2002. Three RRP comics were given out at the conference that year: Global Frequency #1, Fables #6 and Batman #608; all were limited to around 200 copies each.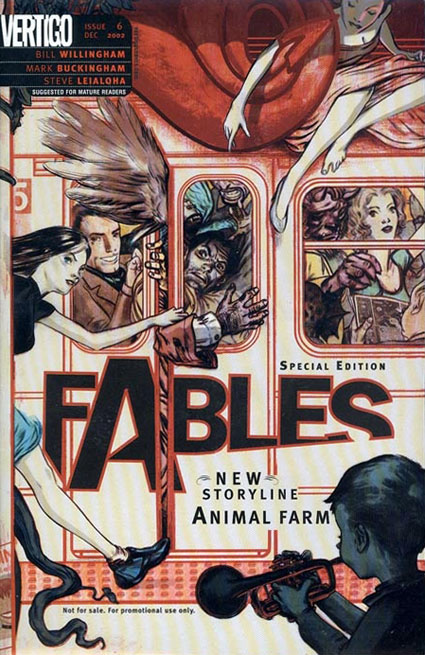 The artwork for the cover of the RRP variant of Fables #6 (above) was also used for the first collected edition for Volume 1, entitled "Legends in Exile".
The cover for the standard copy of Fables #6 is shown below:
As of April 2014, the CGC census had 60 "Special Edition" copies noted in their grading census. A sample CGC label is shown below:

These don't seem to come up for auction as often as the Batman #608 RRP but they are certainly a lot cheaper to purchase (but still expensive!).
Related comics:
Fables #6 RRP (this comic)