Justice League #1 Variants
DC Comics, October 2011.
1:200 Sketch
Variant

Rare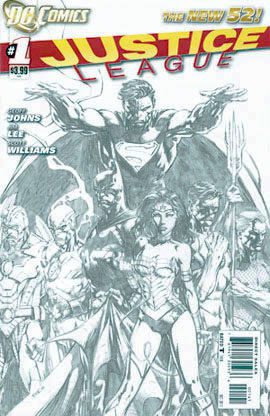 Roadshow
Variant

Rare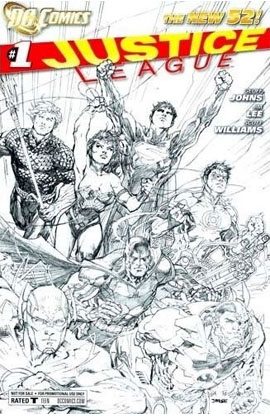 On Wednesday, August 31st 2011, DC Comics launched "The new 52!" a historic re-numbering of the entire DC Universe line of comic books back to #1 with a promise of a new beginning. The first title in the event was the appearance of a new Justice League series by Geoff Johns and Jim Lee.
"In a universe where super heroes are strange and new, Batman has discovered a dark evil that requires him to unite the Worlds Greatest Heroes!"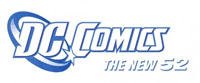 As expected, a number of variants were produced with the 1:200 (retailers received one copy for every two hundred ordered) retailer incentive sketch variant, with cover art by David Finch, sitting at the top of the pile in terms of rarity and price.
As well as a 1:200 sketch variant, retailers who attended the DC Retailer Roadshow (which completed in July 2011) received a different incentive sketch variant (not quite as rare as the 1:200). This was mailed out to attendees after the events and used the same art (by Jim Lee) from the regular edition below: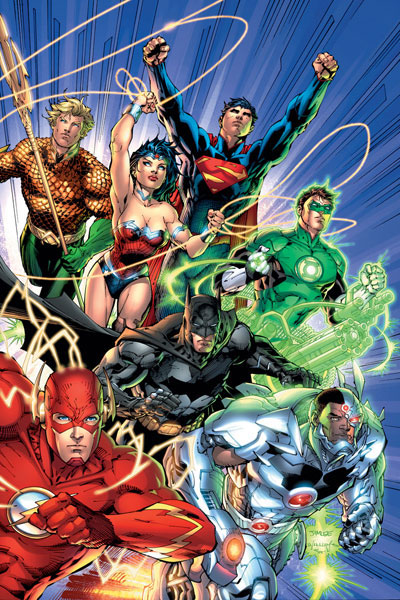 Other 1:200 sketch variants in the New 52 re-launch can be seen here:
&nbsp&nbsp&nbsp&nbsp&nbsp&nbspLink to: Action, Batman, Flash and Green Lantern variants
As the 1:200 variants hit the market, in late Summer 2011, they were hot property with prices ranging from $150-$250 each on sites such as eBay and Dynamic Forces but have cooled since.