New Mutants #1 Wizard World
Philly 2009 Partial Sketch Cover
Marvel Comics, July 2009.

Low Dist.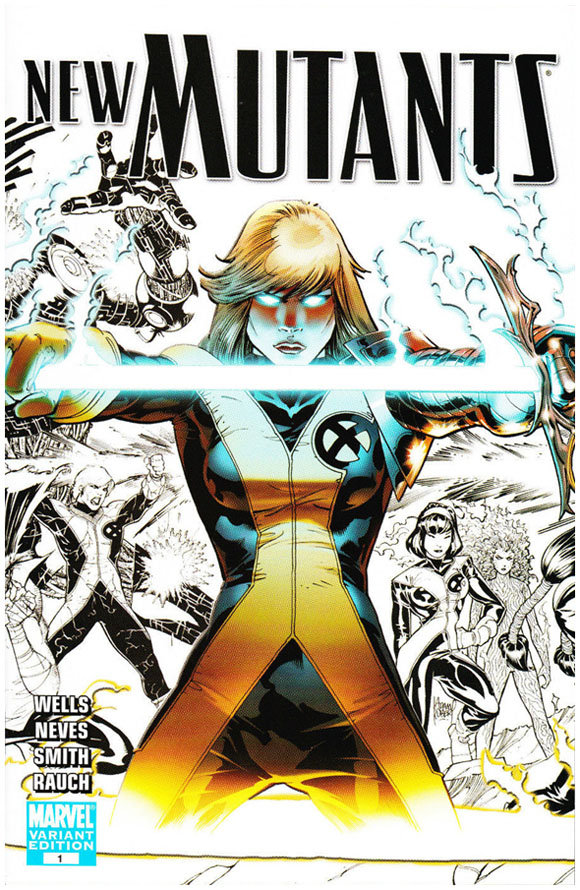 This is the Wizard World 2009 partial sketch cover variant of New Mutants #1 (volume 3 from 2009). The art was also used on the regular wrap-around cover below: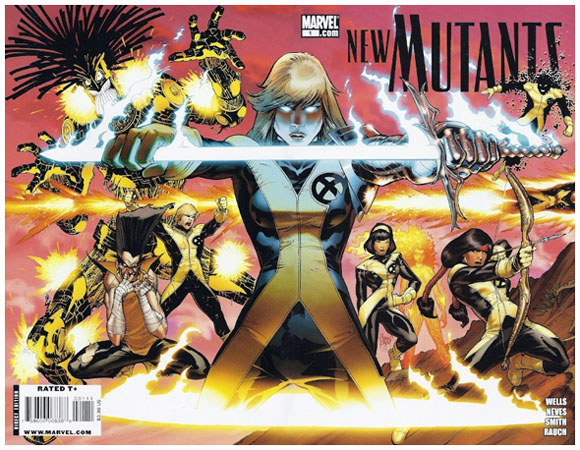 Below are all the other covers for New Mutants #1, the regular Kubert cover, the regular Ross cover, the 1:25 Bob McLeod cover, the Benjamin 1:15 Variant, the DF Ross "Virgin" cover (limited to 699 copies) and the second print cover by Diogenes Neves.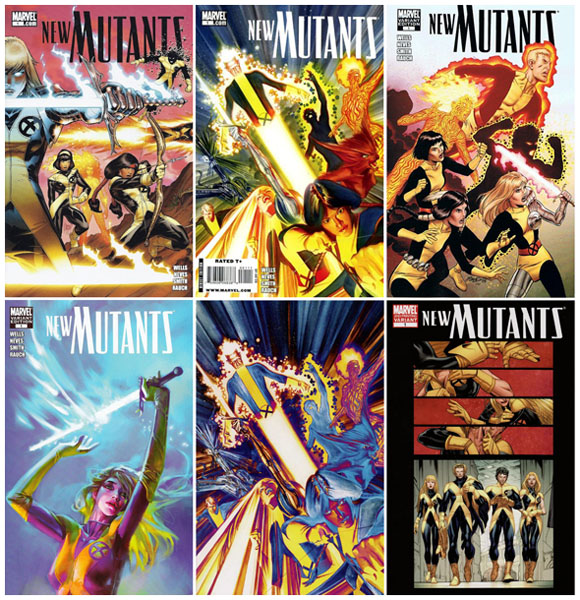 As of early May 2009, CGC have 4 copies graded and these are categorized as "Sketch cover" variants. Annoyingly the regular Ross and Kubert covers are not listed separately in the CGC census and the same also applies to the Benjamin and McLeod covers, which are both listed under "Variant Edition" (despite these having different covers!).
The Partial Sketch Cover can be quite difficult to find with only the odd one appearing on ebay from time to time so are seemingly rarer than the apparent 1,600 print run, published on other websites, would suggest. They have been know to sell for up to $400.