Afterlife With Archie #1 Robert Hack
NYCC Zombie Cover Variant
Archie Comic Publications, published Date: September 2013.

Rare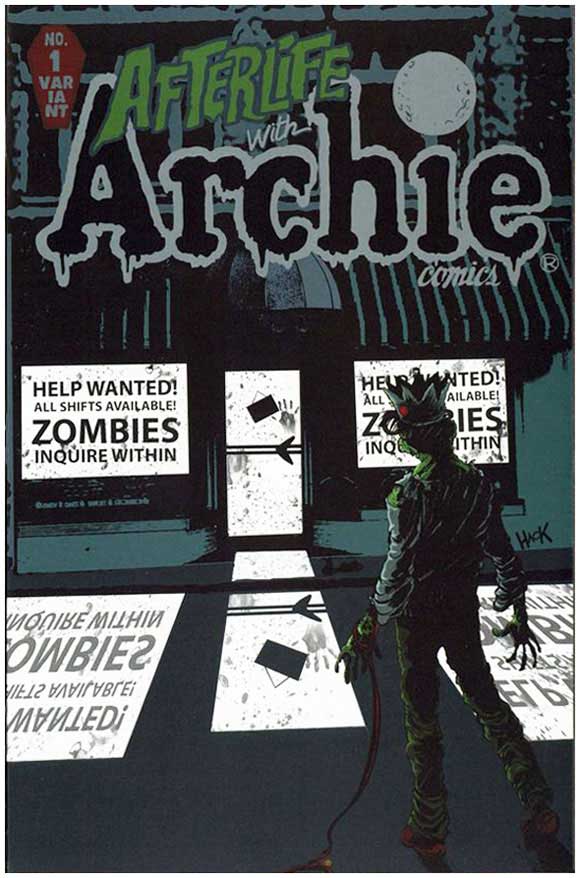 Afterlife With Archie #1 is infamous for the Roberto Aguirre-Sacasa story and Francesco Francavilla interior art featuring the: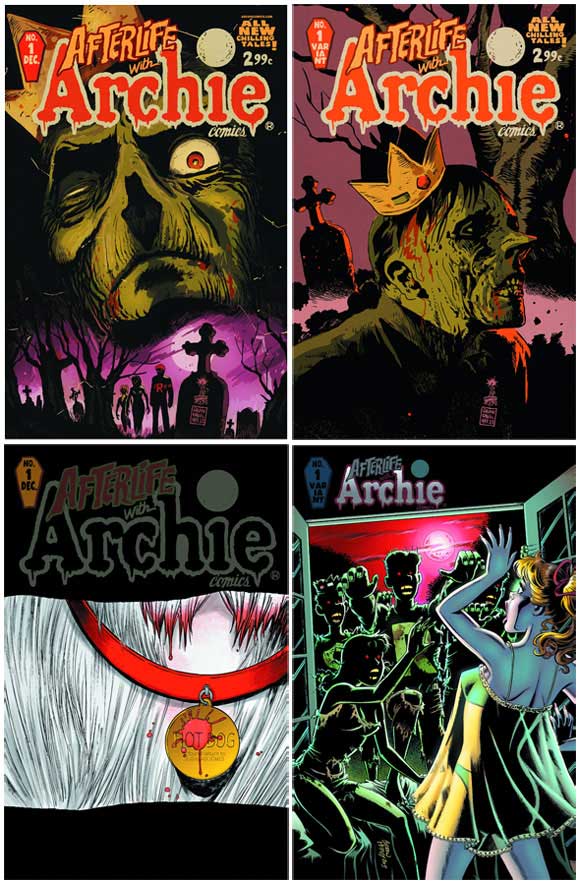 At the time there were four generally distributed covers, shown above and detailed below (key: Diamond Code / Barcode suffix):
JUL130792 / 00111: Standard Cover by Francesco Francavilla.
JUL130793 / 00121: Variant Cover by Francesco Francavilla.
JUL130794 / 00131: Variant Cover by Tim Seeley.
JUL130795 / 00141: Variant Cover by Andrew Pepoy.
As well as these, there were a huge number of exclusive store variants featuring the same Robert Hack cover as the NYCC Zombie variant but with the store name in place of the "Help Wanted" sign. Additionally, there were apparently 500 copies of a "Pop's" edition (again using the same art) available at the New York Comic Con (as well as the rarer Zombie Edition). There was also a later second print of the issue with more cover art from Francesco Francavilla that was featured on the cover of Comic Shop News #1377:
As well as Archie, Jughead and Hot Dog, the issue also features Sabrina the Teenage half-witch as well as the Riverdale High School regulars, including Betty and Veronica: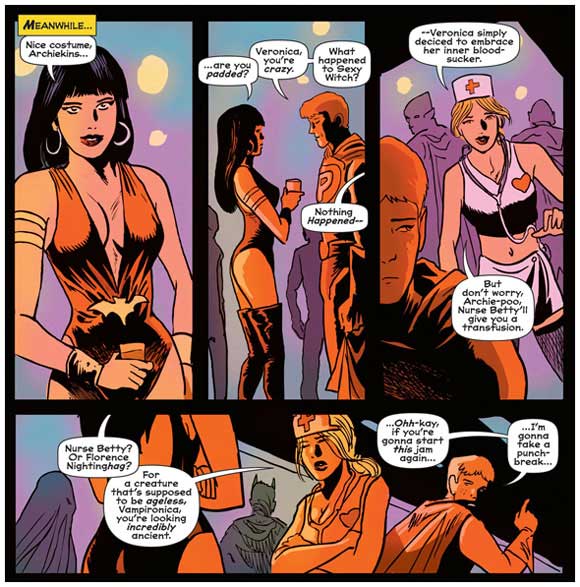 CGC categorize this as the NYCC "Zombie" Edition and the NYCC "Pop's" exclusive is known, confusingly, as the "New York Comic Con Edition"; it's also worth noting that they don't categorize the store variants separately: they are all bundled together as "Comic Shop Edition" hence there is no breakdown in the census by comic shop (note: CBCS do seem to separate out each store variant).
At the time of writing (late May 2017), CGC had recorded 15 gradings of the Zombie Edition with 9 at the top grade of 9.8 (one on a yellow, Signature Series label).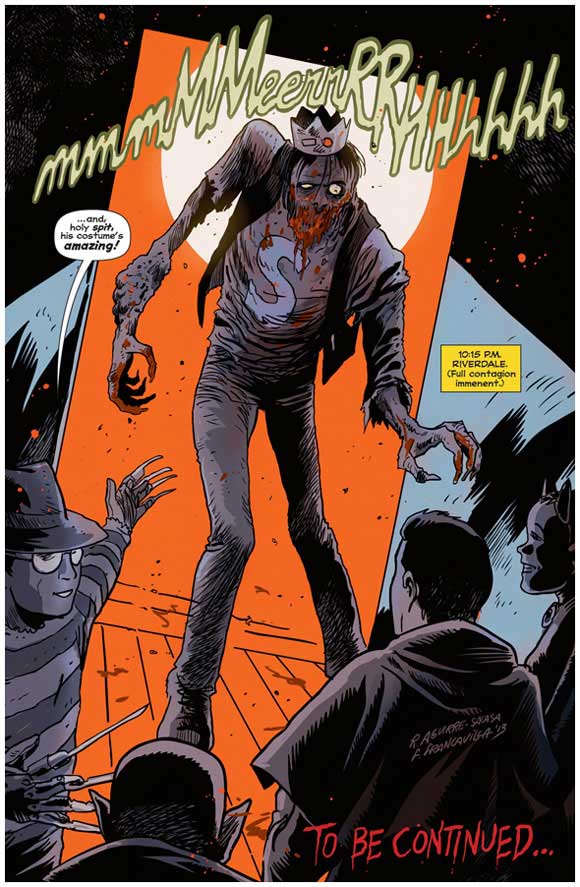 Although some of the exclusive store variants apparently had low print runs (some as low as 200 copies), the NYCC Zombie variant seems to be the one in demand with prices over $100 for realized sales (and some sellers asking for a whole lot more!).