Spider-Gwen Ghost Spider #1 Jeehyung Lee Variant
Diamond Code: AUG180856 ; ISBN/UPC: 7-59606-09121-8-00151

In Shops: 2018-10-24 ; SRP: $3.99 ; Pages: 28

Marvel Comics, published Date: December 2018.

Rare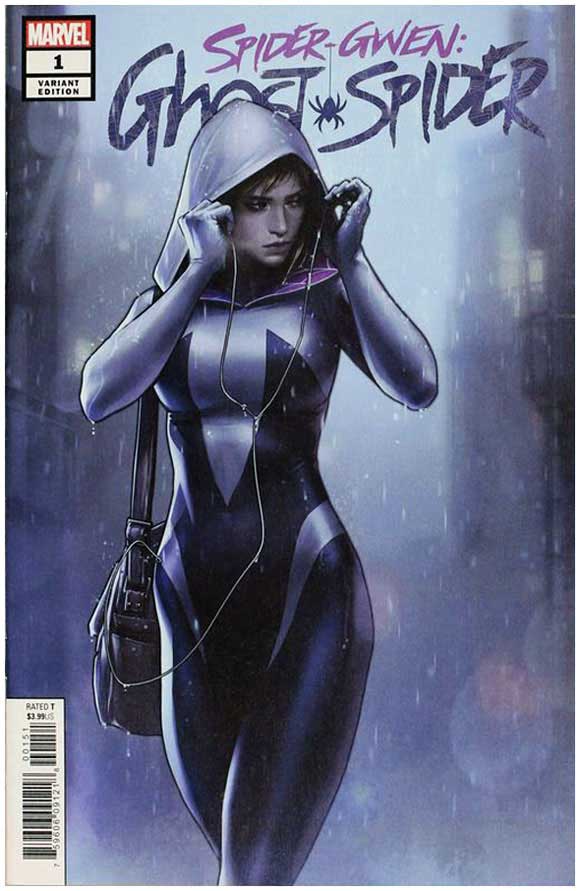 A SPIDER-GEDDON TIE IN!

What? You thought we were done with Gwen Stacy after the first two landmark volumes of her series?! GET OUTTA HERE.
It's a whole new spin on Gwen and her world of Earth-65, brought to you by none other than SEANAN MCGUIRE & ROSI KÄMPE!
We pick up with Gwen right where we left her - fighting crime through her home reality, unaware that it sits on the precipice of interdimensional calamity! Someone's gonna be late to band practice...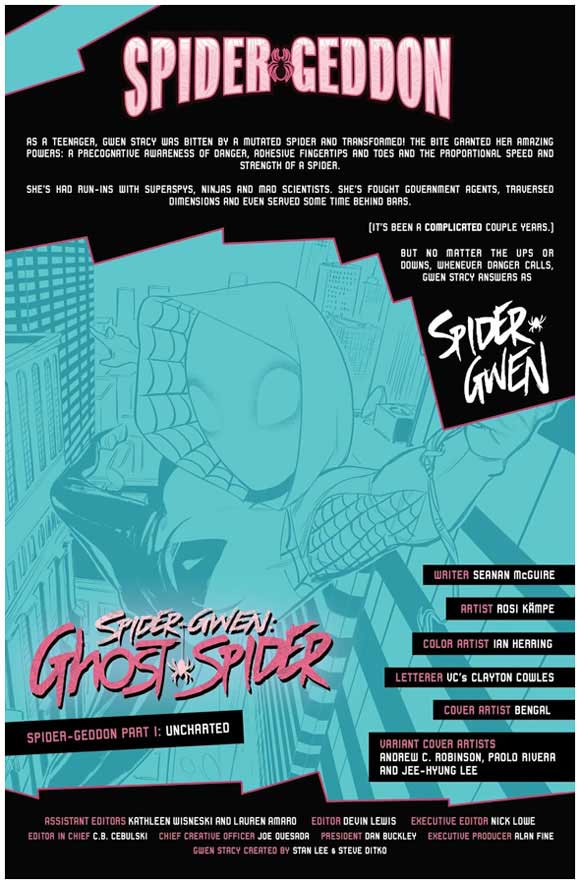 This issue, part of the wider Spider-Geddon storyline, was written by Seanan McGuire with interior art by Rosi Kämpe and, as usual for a #1, there were numerous variants. This one is the limited 1 for 100 retailer incentive variant cover by South Korean artist Jeehyung Lee.
CGC denote the 1:100 variant as the "Lee Variant Cover" and, in mid-December 2018, they had 24 gradings recorded in their census all in the top grade of 9.8 (Near Mint / Mint).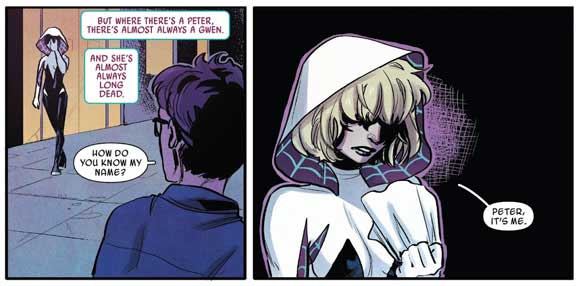 These are pretty pricey variants: expect to pay over $400 for a raw NM copy and over $900 for a CGC or CBCS 9.8 certified copy.