The X-Files/Teenage Mutant Ninja Turtles Conspiracy #1 Corroney Tabloid Newspaper Variant
IDW, February 2014 (on sale: 2014-02-19).

Rare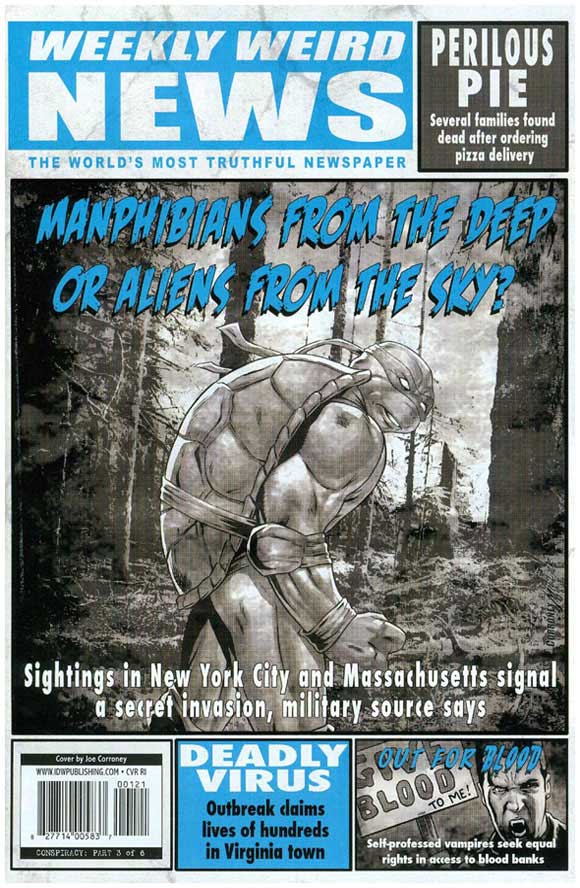 The Turtles are doing their best to avoid trouble in Northampton. Unfortunately, trouble finds them in the form of the Lone Gunmen! The fate of the world depends on the Gunmen getting the reclusive Turtles' help. Add in an undead menace and things are going to get downright dangerous!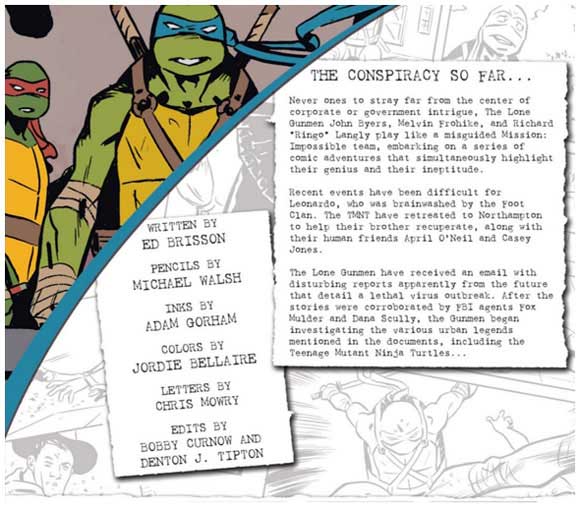 This issue was written by Ed Brisson with interior art by Michael Walsh (inked by Adam Gorham and colored by Jordie Bellaire). The story (Conspiracy) is part 3 (of six), continued from X-Files / Ghostbusters: Conspiracy #1 and continues on in X-Files / Transformers: Conspiracy #1.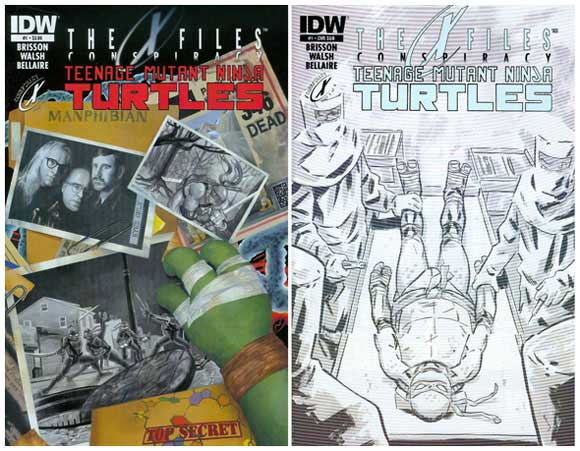 Above: the standard cover (Diamond code: DEC130372; barcode suffix: 00111) was by Miran Kim and the Subscription variant (Diamond code: DEC130372; barcode suffix: 00131) with a cover by Michael Walsh.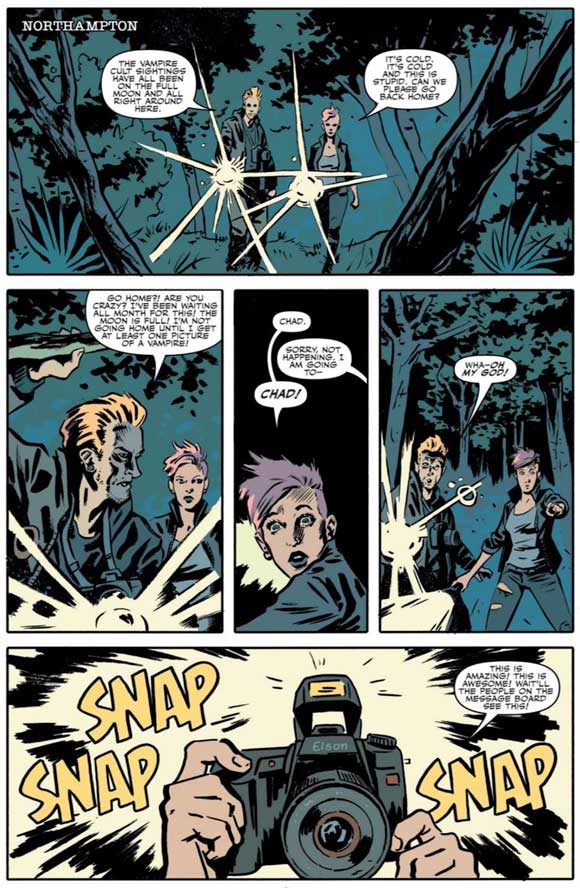 The Tabloid Newspaper Variant, featured on this page, has a Joe Corroney cover, which was a free 25 copy incentive (1 free copy for every 25 standard copies purchased).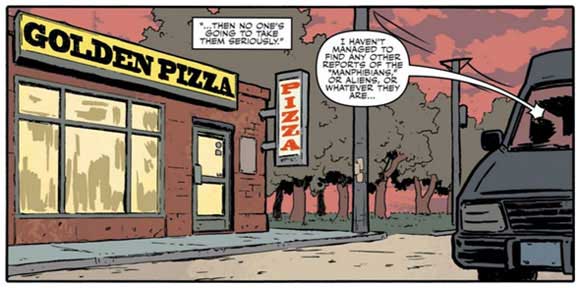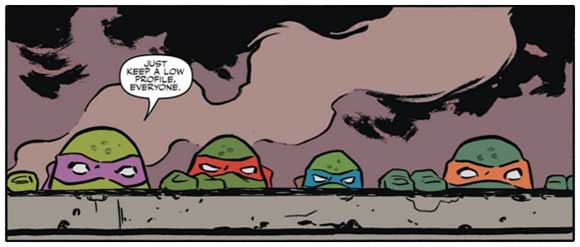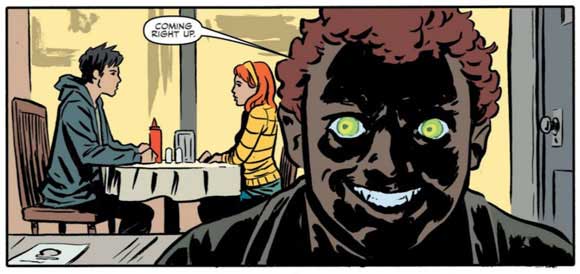 In late June 2020, CGC recorded 14 gradings of the "Retailer Incentive Edition" with only two in the top grade of 9.8 (near mint / mint).

At that some time, the CBCS population Report for the "Corroney Retailer Incentive" showed two recorded gradings, both in 9.6 (near mint plus).