Saga #19 DRS Edition
Image, May 2014.


Rare
This variant was only available to retailers who attended the Diamond Retailer Summit in Las Vegas in May 2014.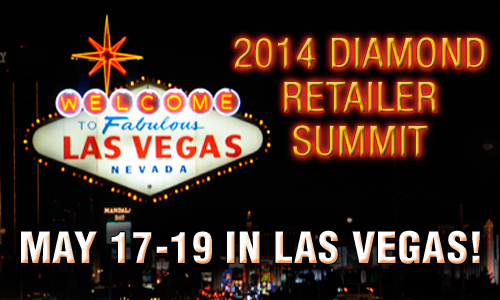 The comic was written by Brian K. Vaughan with art by Fiona Staples and key comments noted as "1st appearance of Dengo, Ginny & Yuma".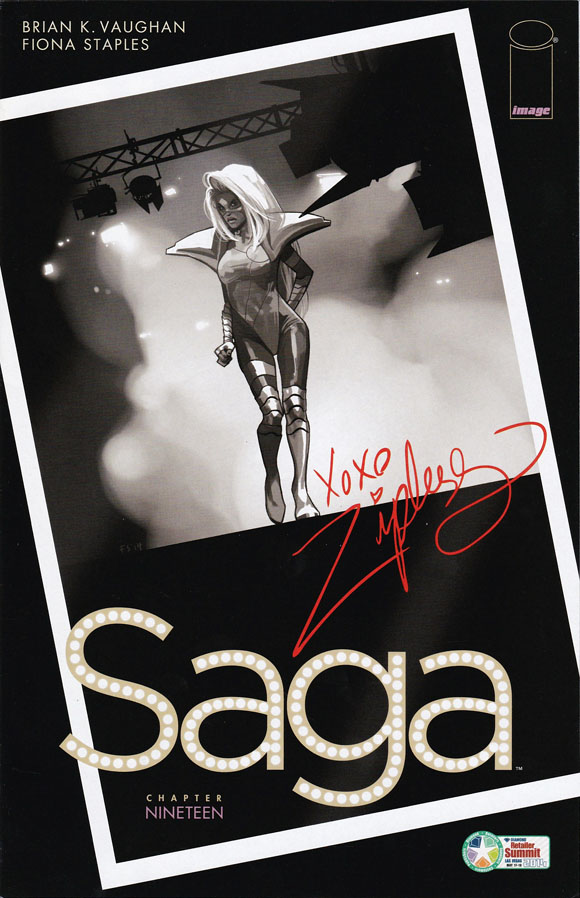 CBCS label this issue as a "Diamond Retailer Summit 2014" and CGC are similar with "Diamond Retailer Summit Edition". In mid February 2014, CGC recorded 54 gradings of these with the majority (29) in CGC 9.8.
The first print of Saga #19 exceeded demand going into a second printing. The DRS variant rose rapidly in value with top graded CGC and CBCS copies going for over $175 in early 2015.
Related comics:
Image: Saga #19 DRS Edition (this comic)