Black Panther (2018) #1 Jack Kirby Remastered Variants
In Shops: 2018-05-23 ; SRP: $4.99 ; Pages: 40

Marvel, published date: July 2018.
Kirby Sketch

Rare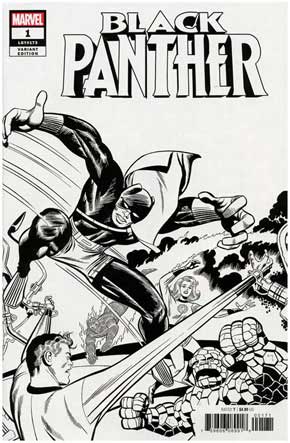 Kirby Color

Rare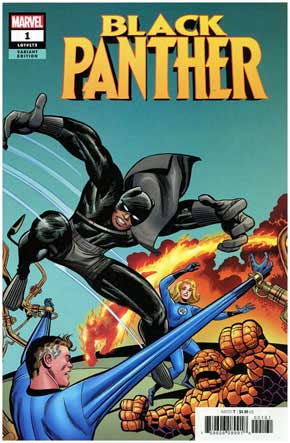 &nbsp
"A NEW DIRECTION FROM TA-NEHISI COATES & DANIEL ACUŇA! A bold new direction for the Black Panther! For years, T'Challa has fought off invaders from his homeland, protecting Wakanda from everything from meddling governments to long-lost gods. Now, he will discover that Wakanda is much bigger than he ever dreamed...
Across the vast Multiverse lies an empire founded in T'Challa's name. Readers caught a glimpse of it in MARVEL LEGACY #1. Now find out the truth behind the Intergalactic Empire of Wakanda! Ta-Nehisi Coates welcomes aboard fan-favorite artist Daniel Acuňa for a Black Panther story unlike any other!".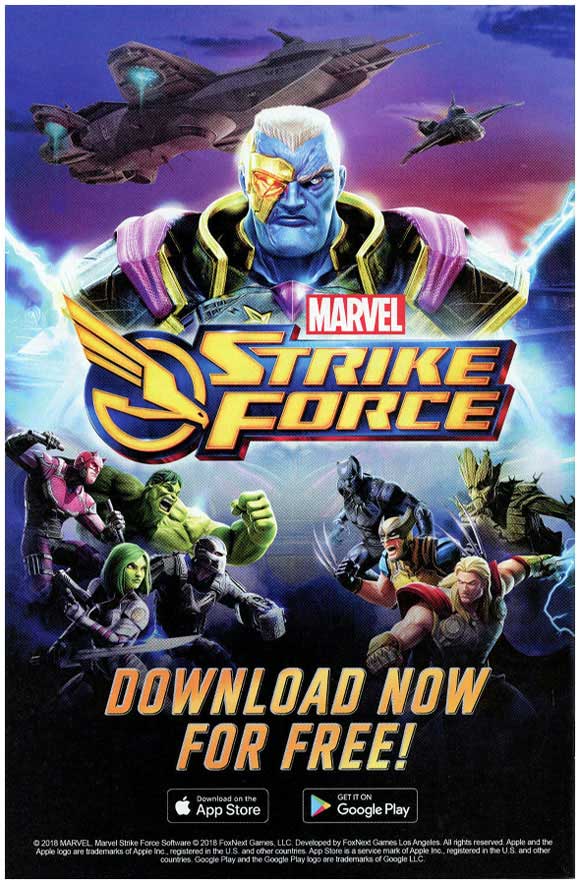 Below is the final Jack Kirby (1917-1994) & Joe Sinnott cover art for Fantastic Four #52 (published in July, 1966):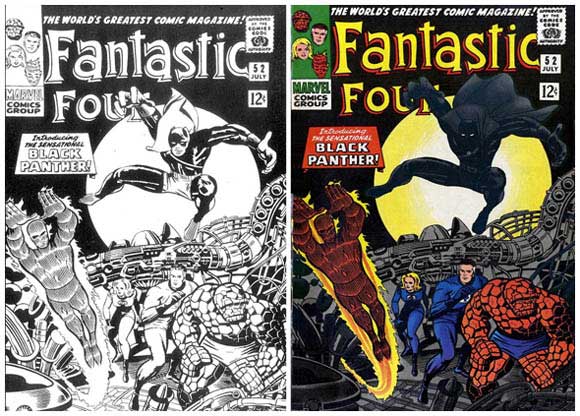 Jack Kirby & Joe Sinnott also produced the unused cover art below for the same issue in 1966 (which sold for $131,450 in 2016):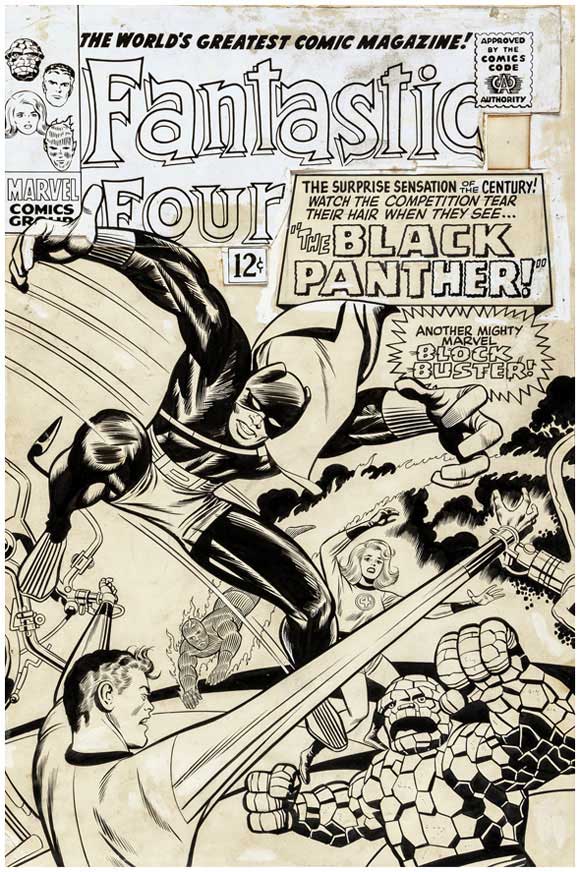 The above art was remastered for two of the retailer incentive copies of Black Panther #1 (2018 series):
1:1000 Sketch edition (Diamond code: MAR180792 ; Barcode: 759606089918 00171)
1:500 Color edition (Diamond code: MAR180791 ; Barcode: 759606089918 00161)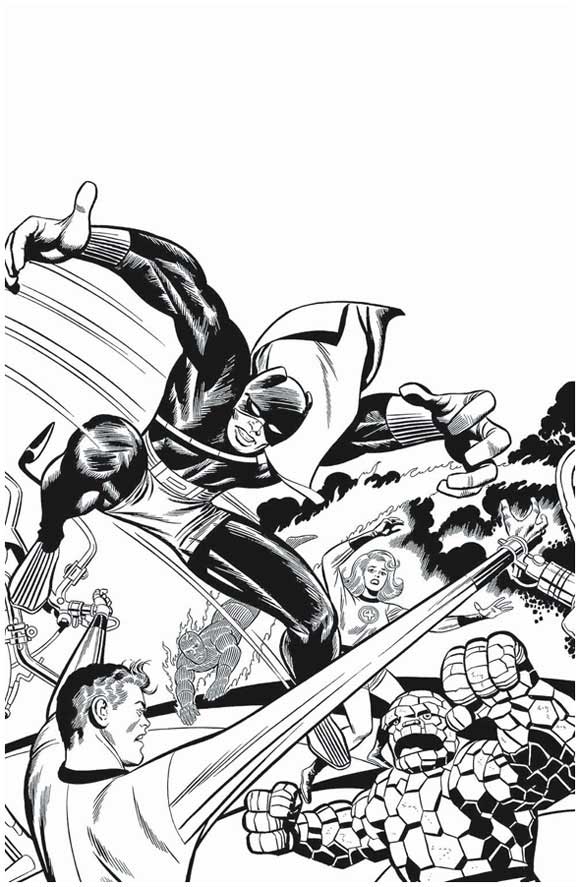 In late August 2018, the color "Remastered Edition" had 16 gradings registered on the CGC census and the "Remastered Sketch Edition" had just nine.
The remastered variants were selling very well in the summer of 2018 on secondary markets such as ebay with CGC/CBCS graded copies of the sketch variant going for over $850.