Silk #1 ComicsPro Exclusive
Marvel Comics, published date: April 2015.

Rare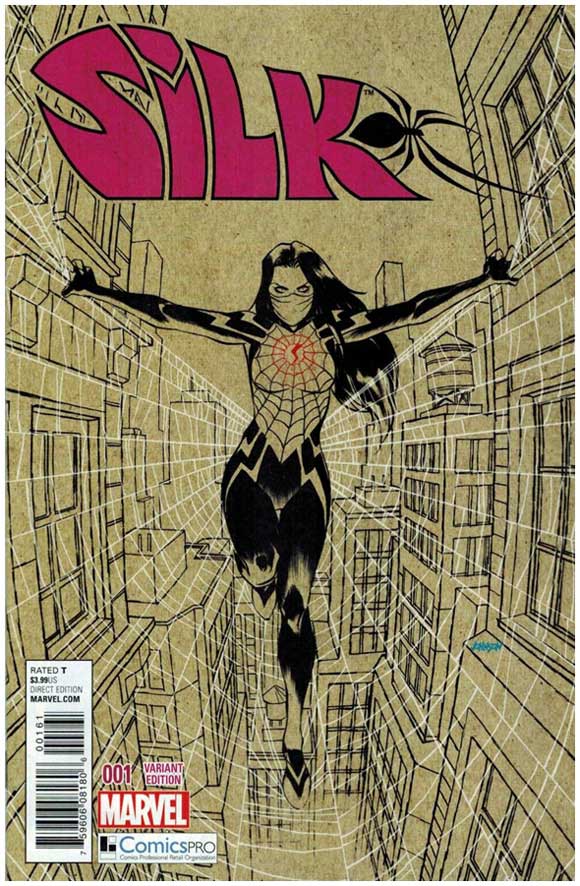 Cindy Moon exploded out of her bunker and into the Marvel Universe when we first learned that she had been bitten by that same radioactive spider in the first arc of AMAZING SPIDER-MAN. She then went on to save Peter Parker's life (more than once!) and traverse the Spider-verse alongside Spider-Woman. Now, as SILK, Cindy is on her own in New York City, searching for her past, defining her own future, and webbing up wrong-doers along the way! Robbie Thompson (writer from TV's Supernatural) fills this new ongoing series with his unique blend of antics and feels. Featuring stunning covers by Eisner Award winner Dave Johnson and interiors by future superstar Stacey Lee.
28 pages, full color. Rated T Cover price $3.99.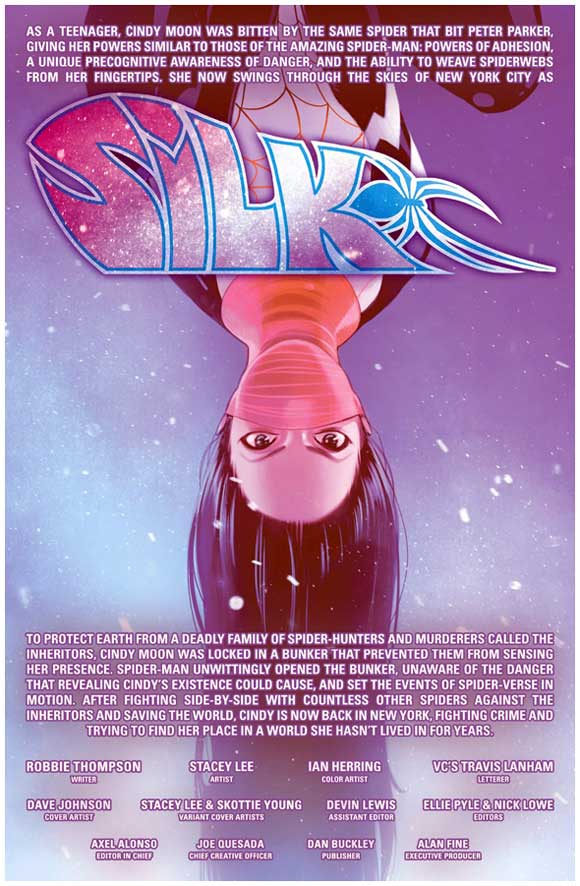 The ComicsPRO variant of Silk #1 featured here uses a "sketch" cover by Methodist deacon the "Reverend" Dave Johnson (who also goes by the handle "Devilpig"). The same art was used on both the standard first print of Silk #1 and the second print: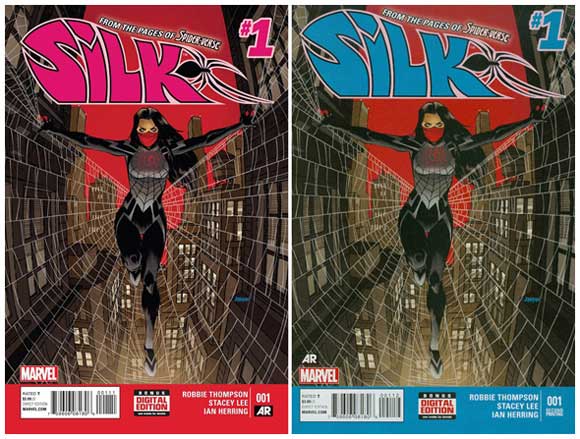 "ComicsPRO is the only trade organization for direct-market comic book retailers" and, with a paid annual membership ($300 for USA and $200 for International in 2019), has benefits such as card processing discounts, various insurance discounts, manufacturing discounts and, of course, exclusive ComicsPRO variant comic books.

At the annual ComicsPRO membership meeting 2015 (February 18-21, in Portland Oregon) a number of pre-release comic books and exclusive ComicsPro variants (bearing the ComicsPRO logo on the covers) were given out to attendees, including the Silk #1 variant featured here.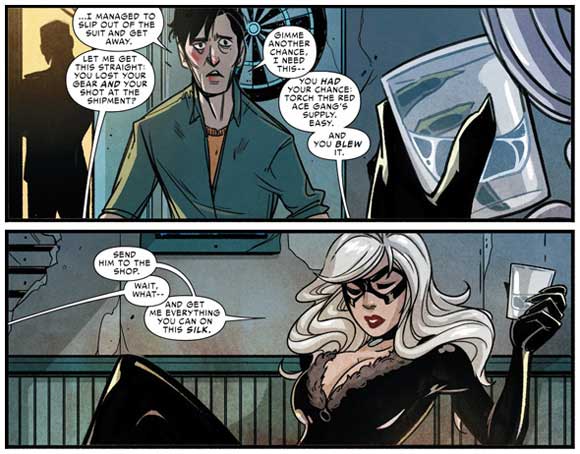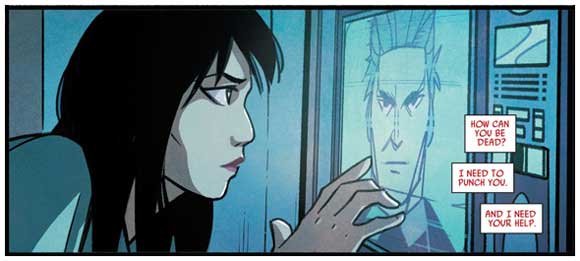 In early August 2019, CGC had 153 recorded gradings of the "ComicsPRO Edition" "Sketch cover" of Silk #1, with 137 of those (almost 90%) in the top grade of 9.8 (near mint / mint).

Back when this variant was given out to retailers in 2015, it was making around $180 on ebay. In mid-2019, NM copies can be generally bought for between $100 and $180 (but some sell for over $200) and expect to pay somewhere between $200 and $400 for CGC or CBCS 9.8 (near mint / mint) graded comics.