Marvel 2-In-One #1 John Byrne Remastered Edition
Marvel Comics, published date: February 2018 (release date: 2017-12-20).

Rare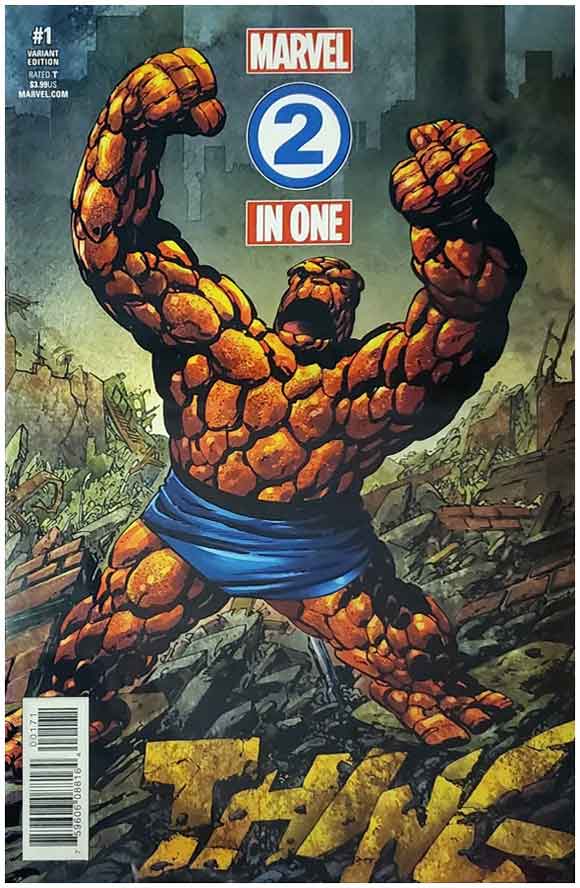 This is the remastered John Byrne 1:1000 retailer incentive variant of Marvel 2-In-One #1 (full barcode: 7-59606-08816-4-00171 and Diamond ordering code: OCT170838), published in 2018.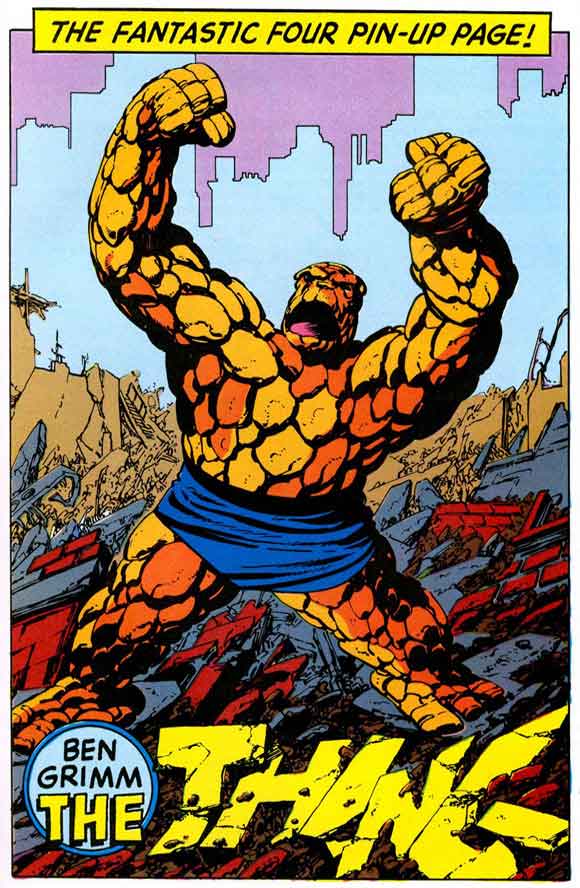 The cover was remastered from a pin-up (above), printed in Fantastic Four Special Edition #1, published in May 1984.
The Fate of the Four Part 1 THE FOUR ARE NO MORE, SO TWO MUST DO! Something is very wrong with THE HUMAN TORCH and only THE THING can help him! It's the Marvel Universe reunion you've all been waiting for (well, HALF of it, at least!). Plus: What monumental secret has DOOM been hiding since the end of SECRET WARS, and how will it completely change the lives of Johnny Storm and Ben Grimm? PLUS: Includes 3 bonus MARVEL PRIMER PAGES!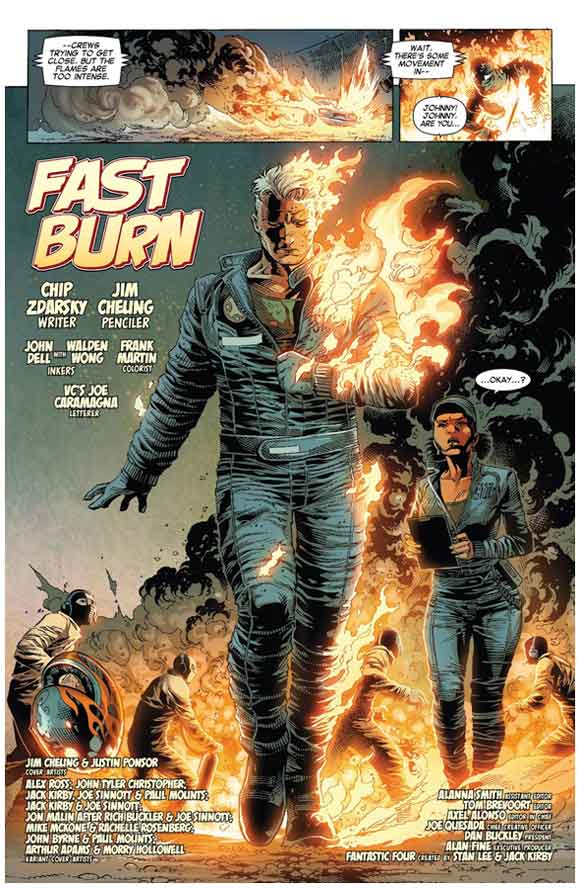 The issue was written by Chip Zdarsky, with interior art by Jim Cheung, John Dell and Walden Wong.
As usual for Marvel for a #1, there were a multitude of variants. Below are the other Diamond distributed editions: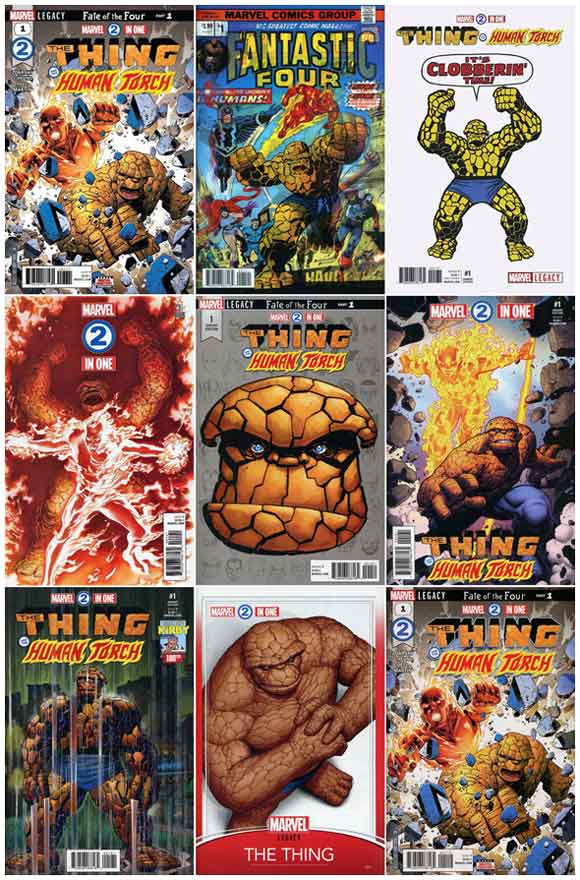 From left to right, top to bottom they are (barcode prefix and Diamond code in brackets):
Jim Cheung regular edition (00111 / OCT170834)
Jon Malin Lenticular Fantastic Four #159 Homage (00121 / OCT170839)
Jack Kirby 1:50 1965 T-Shirt edition (00131 / OCT170840)
Alex Ross 1:50 variant (00141 / OCT170835)
Mike McKone 1:10 Legacy Headshot Variant (00151 / OCT170837)
Arthur Adams 1:25 Incentive variant (00161 / OCT170836)
Jack Kirby 100th Anniversary 1:10 Incentive cover (Marvel Legacy Tie-In) (00181 / OCT170841)
John Tyler Christopher Trading Card Cover (00191 / OCT170842)
Jim Cheung 2nd Print (00112 / NOV178496)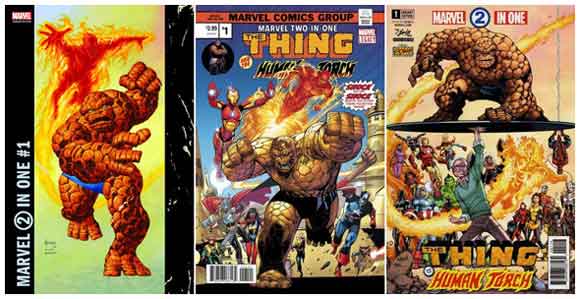 Above are three other exclusive editions that were also available.
In late May 2022, there were 21 gradings recorded for the "Remastered Edition" in the CGC census with 16 in the top grade of 9.8 (near mint / mint). The key comments noted: "Doctor Doom & Spider-Man appearance" and "Piledriver cameo".
In that same timeframe, CBCS recorded one lone 9.8 grading for the "Remastered Edition" in their population report