Uncanny X-Men #21 Christopher Variants
Marvel Comics, published date: September 2019 (available SDCC, July 2019)
Christopher Virgin Variant (Regular)

Low Dist.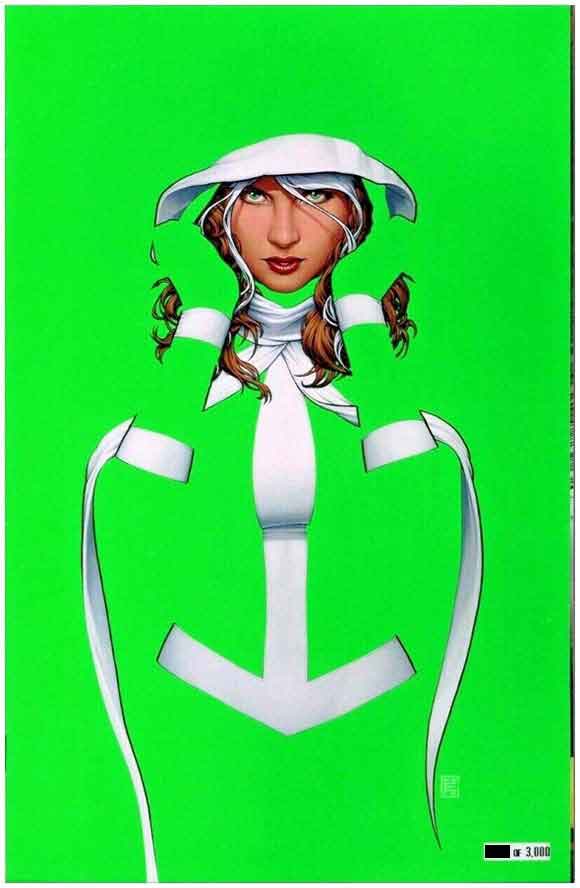 Christopher Virgin Variant (Artists Proof)

Rare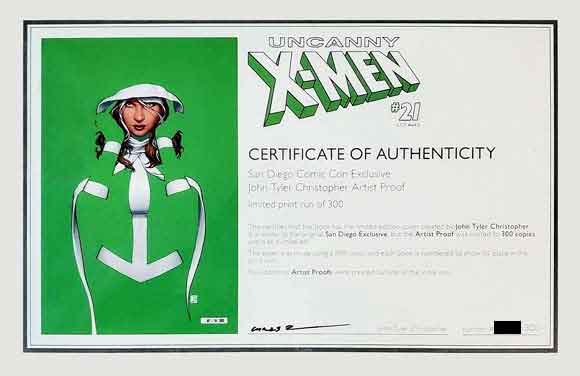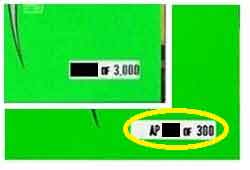 These are the 2019 San Diego Comic Con exclusive "Negative Space" variant covers by John Tyler Christopher John Tyler Christopher, with a regular variant (limited to 3000 copies) and an "Artist's Proof" (AP) variant (limited to only 300 copies, which also came with a certificate of authenticity). The books all had printed numbers in the bottom right corner with an AP in front of the rarer Artist's Proof copies. Below is the back of the regular variant: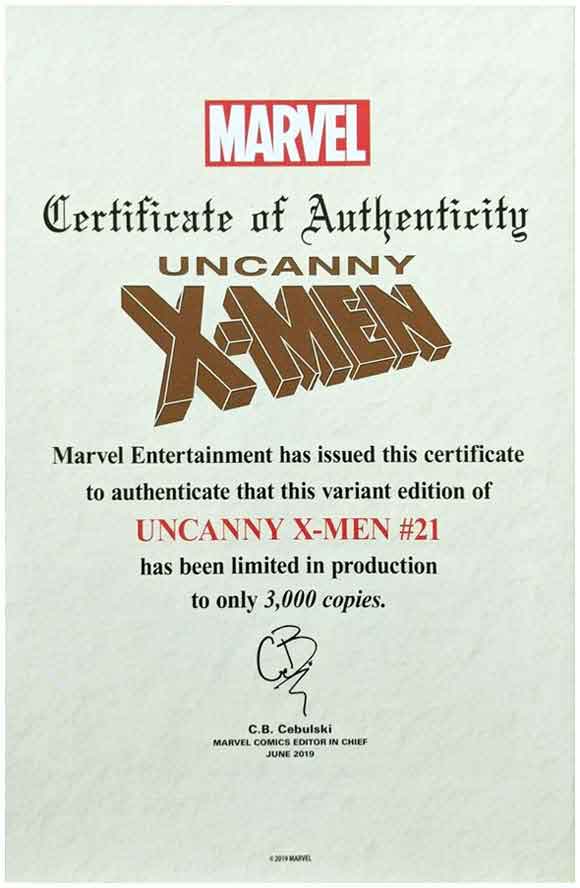 Written by Matthew Rosenberg. Art by Salvador Larroca. It all ends here. This is forever! As Cyclops' cleanup mission nears its close, all the problems the X-Men face come together. The truth behind the Hellfire Club's intentions, the culmination of the O.N.E.'s assaults on mutantkind and even the inner struggles within the team...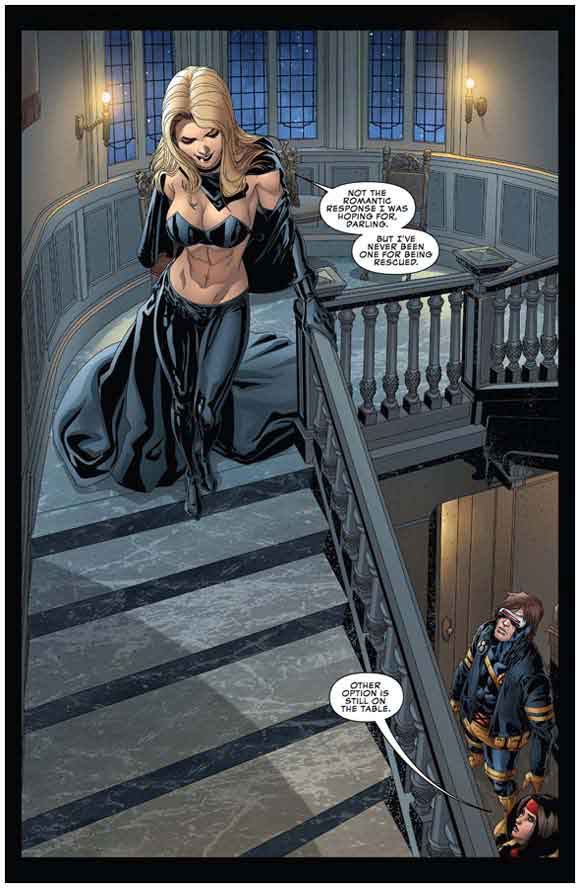 Below are the two editions available from Diamond that same month (July 2019):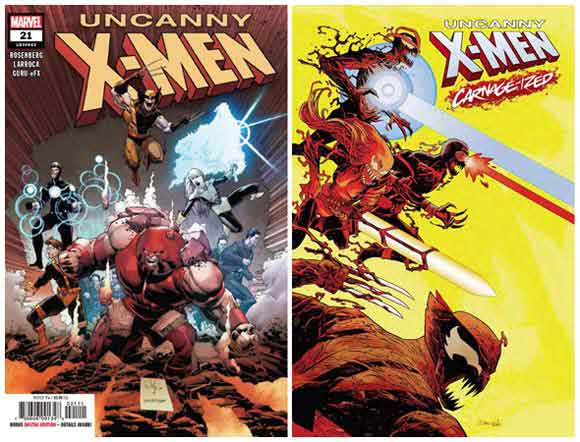 The regular edition is to the left, with cover art by Whilce Portacio, and the Declan Shalvey "Carnage-ized" variant is on the right.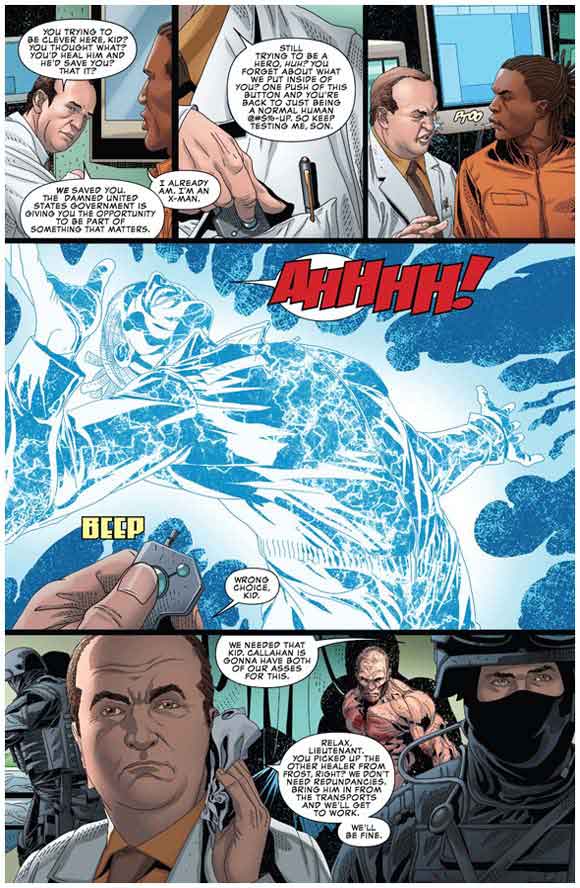 In early April 2022, the CGC census recorded 214 gradings of the Christopher "Virgin" Edition, with 117 grading at 9.8 (near mint / mint).

In that same time, the CBCS Population Report recorded 19 gradings of the "SDCC 2019 Exclusive Variant", with six achieving the top grade of 9.8.