Absolute Carnage #1 Select Variants:
Marvel Comics, published date: October 2018 (in shops: 2019-10-30).
Artgerm 1:500 Virgin Cover:

Rare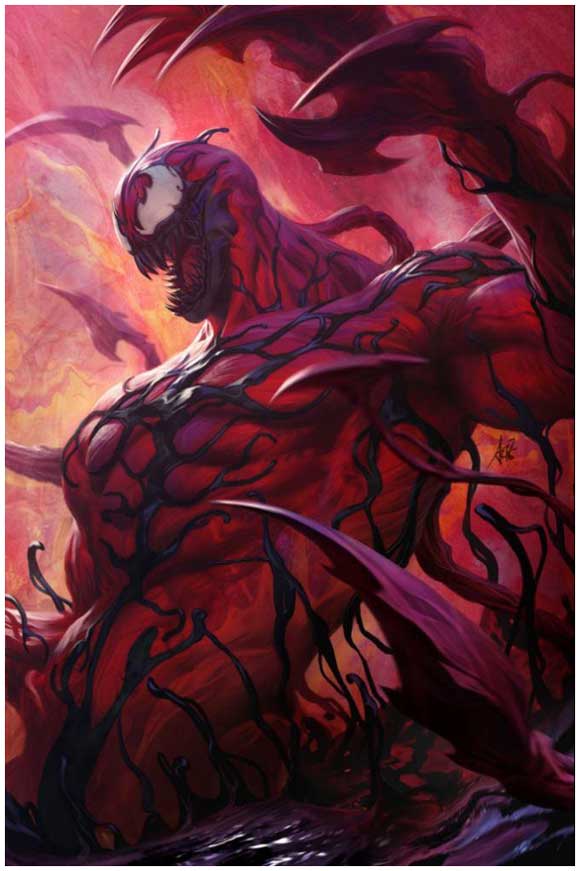 Red 1:200 Variant

Rare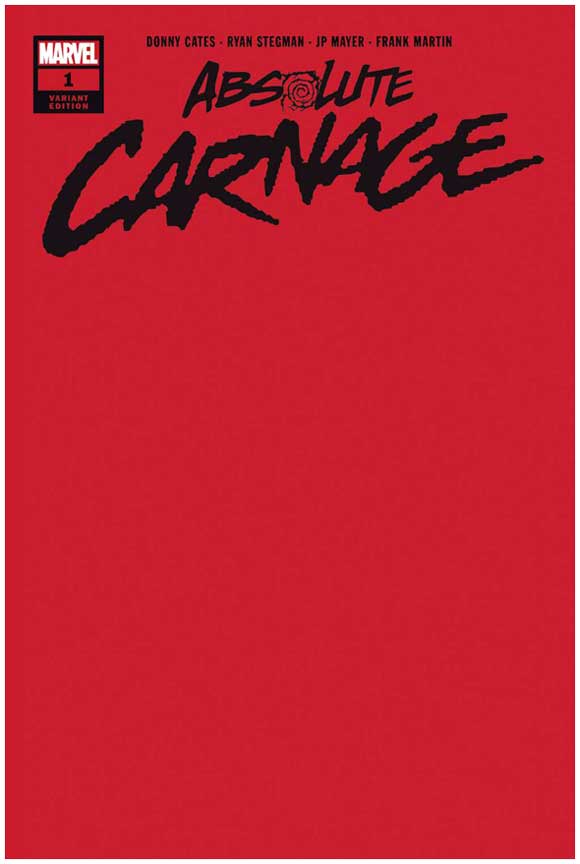 After turning Venom's world upside down a year ago, DONNY CATES and RYAN STEGMAN are about to put the Sinister Symbiote through hell again, only this time CARNAGE has come calling, and everyone who's ever worn a symbiote is dead in his sights! He's skirted the periphery of the Marvel Universe for months, but Cletus Kasady at last stands poised to make his grand return to New York in a blistering 60-PAGE story... and he wants to paint the town red!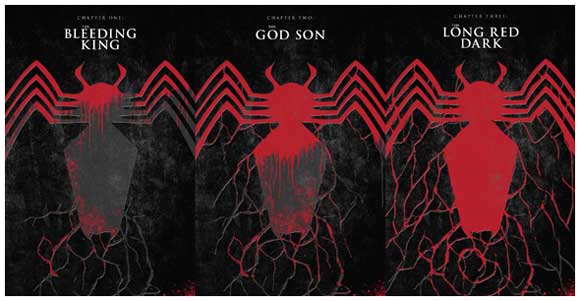 Absolute Carnage is a 2019 comic book crossover written by Donny Cates with interior art by Ryan Stegman. The massive 60-page 1st issue was split into three chapters: "Bleeding King", "God Son" and "Long Red Dark".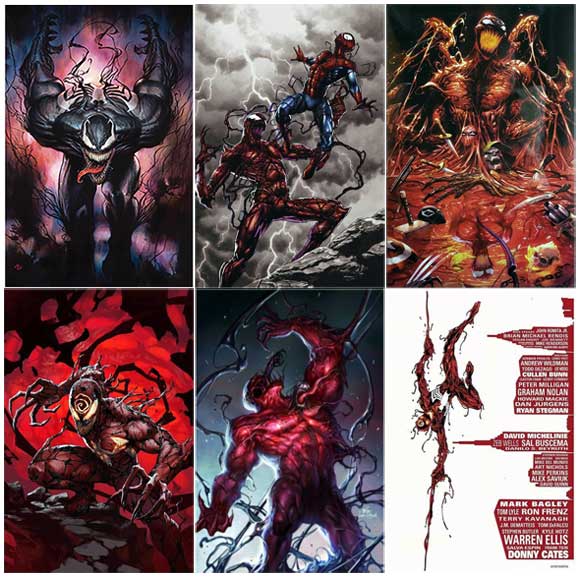 Above are a sample of some of the 36+(!) covers available for this issue.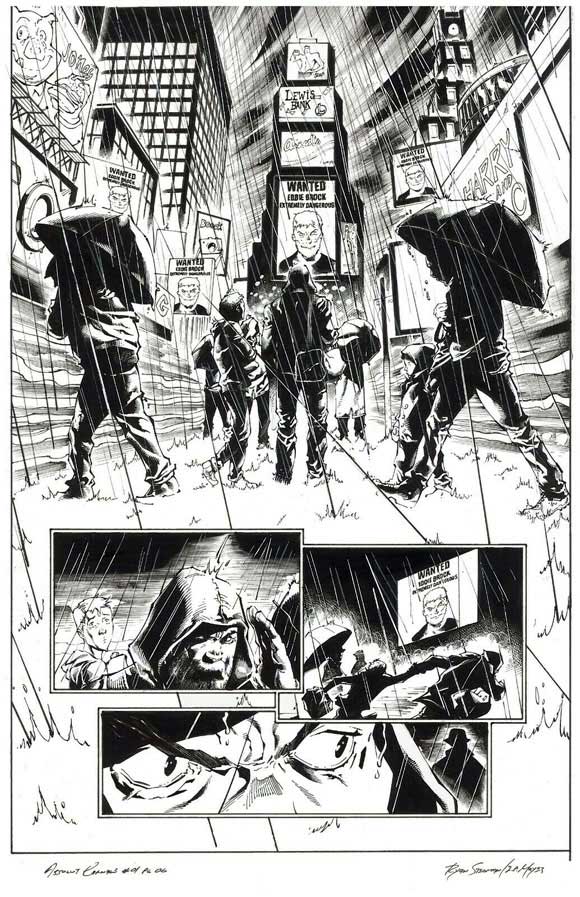 In mid-November 2019, the CGC census recorded 30 gradings of the "Lau Virgin Edition", with all but one in 9.8 (near mint / mint). At that same time the census recorded 49 gradings for the "Red Edition", with 43 in 9.8. It is early days for these high ratio retailer incentive variants so prices will likely fluctuate but both issues have been selling well at over $200 for the 1:500 and $85-$150 for the 1:200 (for a near mint copies around that same time).