Iron Fist #14 35¢ Price Variant
First appearance of Sabre-Tooth
Marvel Comics, August 1977.


Rare
Between June and October 1977 Marvel experimented with a 5¢ price increase, similar to what they did the previous year (with the increase from 25¢ to 30¢), but with an even smaller test market.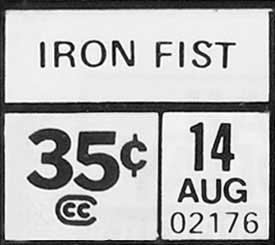 Star Wars #1 35¢ is probably most highly prized 35¢ price variant but the much rarer Iron Fist #14 35¢ also attracts a lot of interest, having the first appearance of the infamous mercenary Sabre-Tooth. (Note: there is also the Captain America #212 35¢ Error Variant that sits between the two in terms of value).

Near the end of 2016, CGC (see label extract above) had only 46 recorded gradings of the Iron Fist #14 "35 Cent Price Variant" with none grading higher than 9.6 (the regular 30 cent had 3,116 gradings recorded with 143 in the highest grade of 9.8).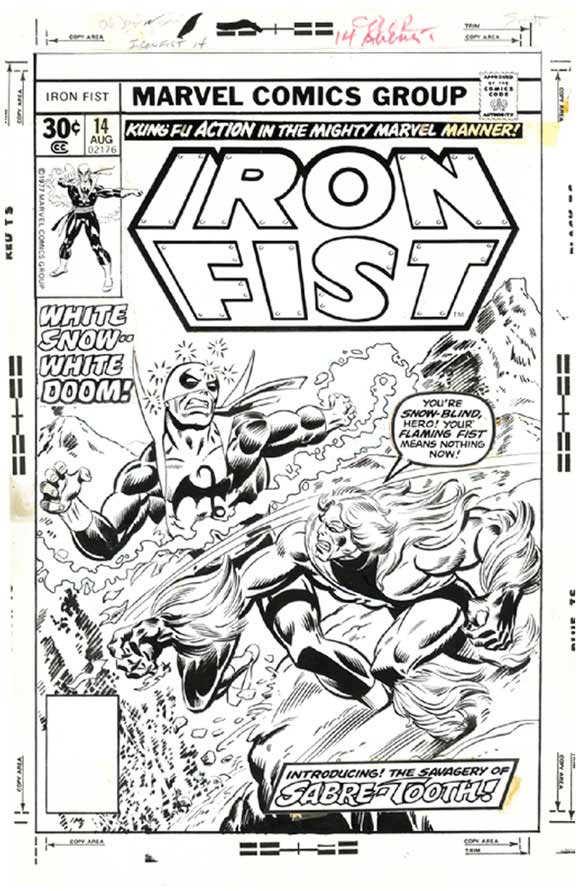 In November 2016, a 35¢ CGC 9.4 went for an amazing $8,365 on Heritage Auctions and on ebay a CBCS graded 9.0 made $3,550 in the same month.