Ursa Minor #5 Sanders Variant
Big Dog Ink, Published date: May 2013 (28 pages, in shops: 2013-06-05).

Rare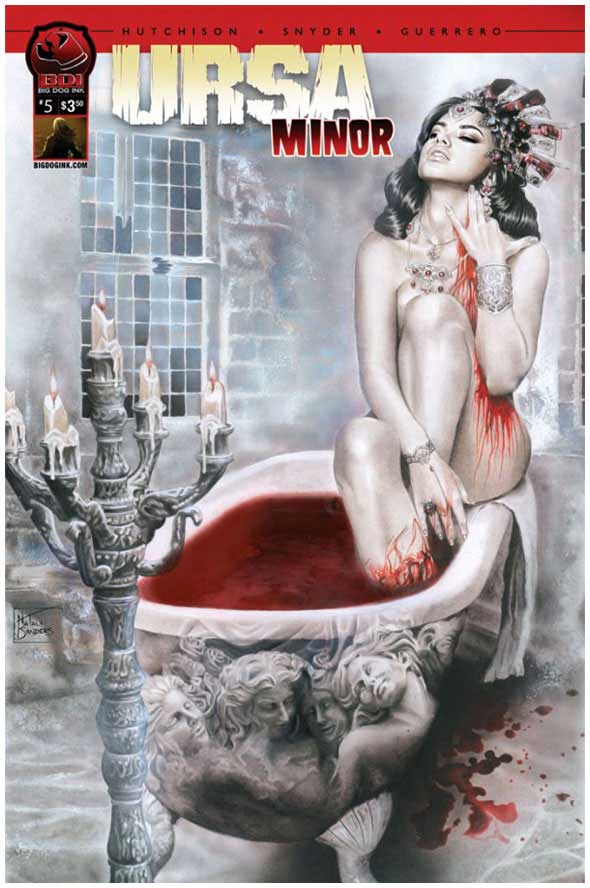 This comic is from the aptly named Ursa Minor first series, written by Tom Hutchinson:
When the United States President-Elect is assassinated by werewolves on national television, the world reverts to a paranoid state not unlike the days of the Salem witch trials. As the wolf hunts begin, the supernatural world is exposed and brought to light...including the vampires who swiftly eradicate the lycanthrope species starting with the bears. Now the lone remaining werebear must find a way to destroy the vampires, and doing it one at a time is not going to be fast enough.
The comic featured here is the Natali Sanders variant (B cover) of issue #5:
A detour takes Naomi and company to Hungary. Lady Bathory is about to receive visitors for the first time in hundreds of years.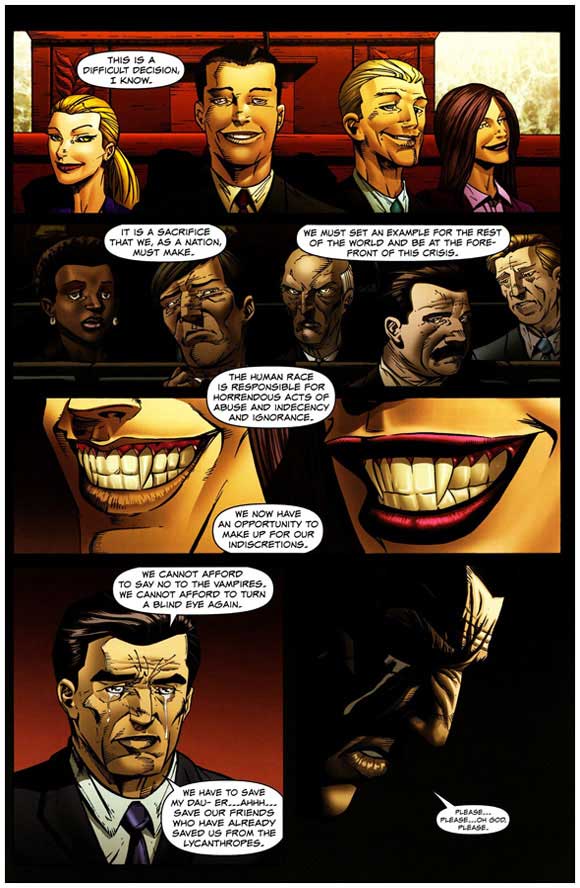 Below is the regular cover (cover A) by Ian Snyder: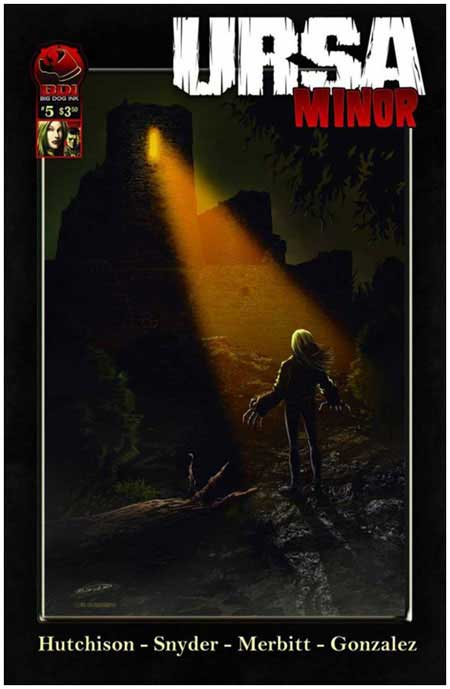 Three covers were also produced for the Wizard World Philadelphia Comic Con with cover art by Jesse Wichman: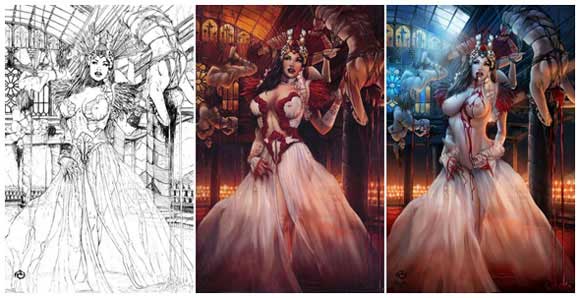 From left to right are the "Virgin" and regular covers, "limited to 250 copies" each, and the "nude" variant, "limited to 100 copies".
Note that Michael Turner's Aspen Comics acquired the exclusive publishing rights for Big Dog Ink's library of properties in 2014 with owners Tom and Kim Hutchison retaining creative duties within the newly formed Big Dog Ink imprint of Aspen.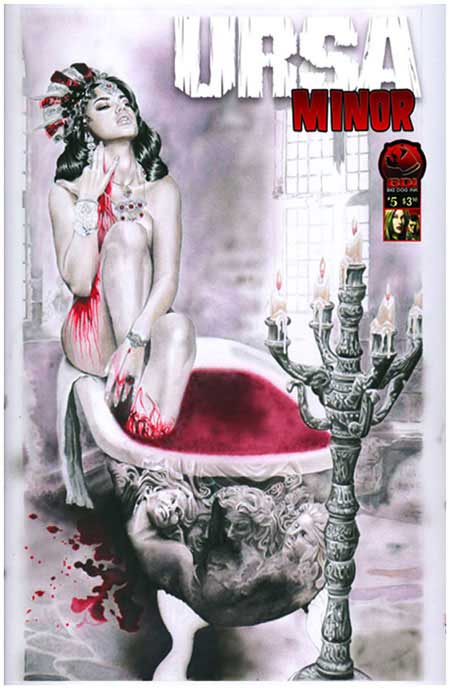 Note that the cover art for the #5 Sanders variant seems to have been mirrored (flipped horizontally) before publication with the original art and early solicitations showing the naked Bathory on the left side of her bloody bath.

In early April 2021, CGC had no recorded gradings of the Sanders variant in their census, however, CBCS did record two gradings in their population report, both 9.6 (near mint plus).