Broadway Video Special Collectors Edition #1
a.k.a. Miracle on Broadway
Broadway Comics, December 1995.

Low Dist.
This was a one-shot children's comic essentially given as a Christmas card by Broadway Video Entertainment to employees. This had a low print run and, given it was distributed to non-comic fans, it is likely a large number are now lost or destroyed.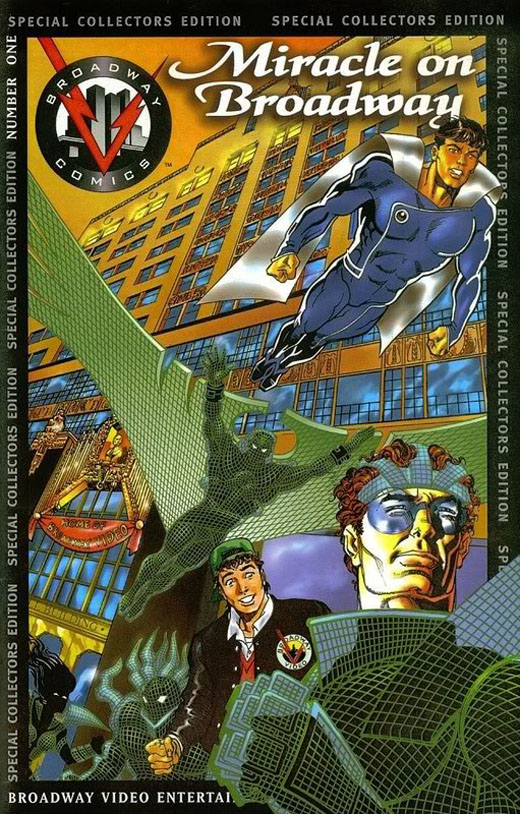 Broadway Comics was an ill-fated company started by Jim Shooter in 1995; by the end of 1996 the company was sold but then abruptly closed, terminating all ongoing series and the comics that Jim had in the pipeline.

Worth noting is that "Miracle on Broadway" contained the first appearance of Jim's Knights on Broadway characters so will certainly hold some collectability for fans of Jim's work.
Pricing this one is difficult as they rarely come up for sale, probably due to the small proportion of the print run that likely exists to this day. Demand is another factor: there are probably only a small number collectors (maybe of Jim's work or rare comic collectors) actively looking for this comic but, if two started bidding on one comic, the final value could get interesting (especially on a high grade copy).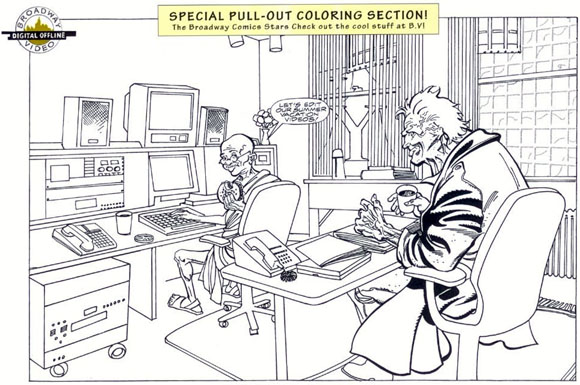 Broadway Video Special Collectors Edition #1
a.k.a. Miracle on Broadway:
Right now on eBay