Miles Morales: Ultimate Spider-Man #1 1:50 Variant
Marvel, published: July 2014 (in shops: 2014-05-07)

Rare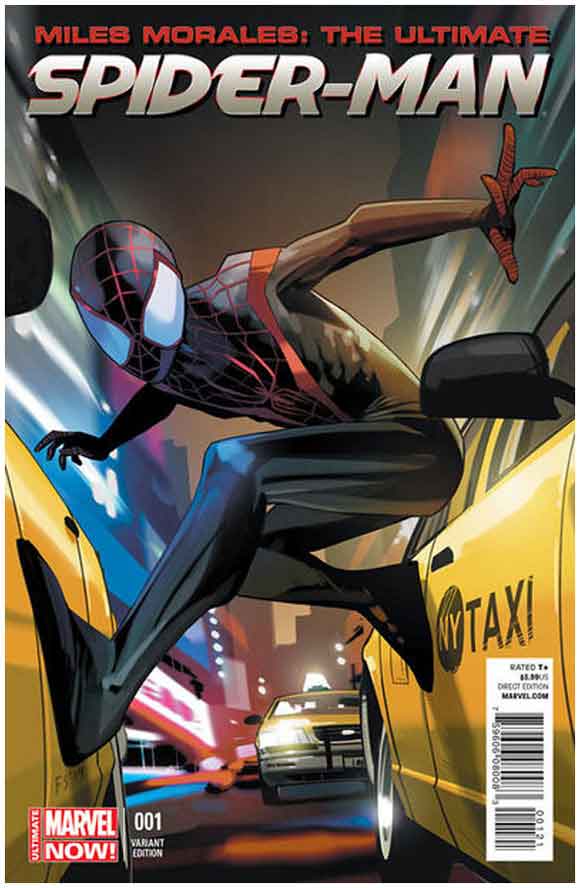 This is the 1:50 retailer incentive variant of Miles Morales: Ultimate Spider-Man #1 with a cover by Fiona Staples.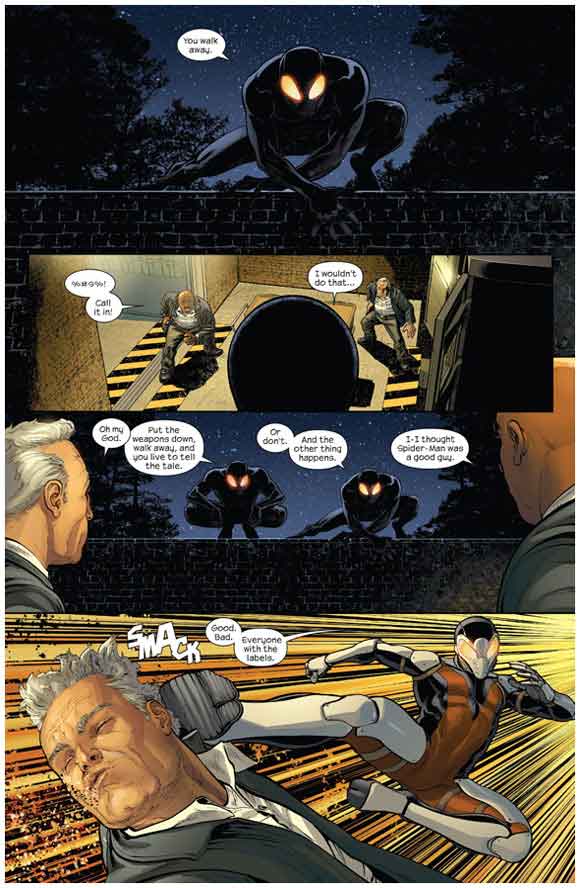 PART ONE OF THE BIGGEST SPIDER-MAN STORY OF THE YEAR "REVIVAL"!
MILES is back in action with a new status quo and a new outlook on life!
A BIG BIG BIG villain from PETER PARKER's past is alive and well and about to turn New York upside down!
The last page will have ULTIMATE SPIDER-MAN fans SCREAMING!
This issue can't be missed!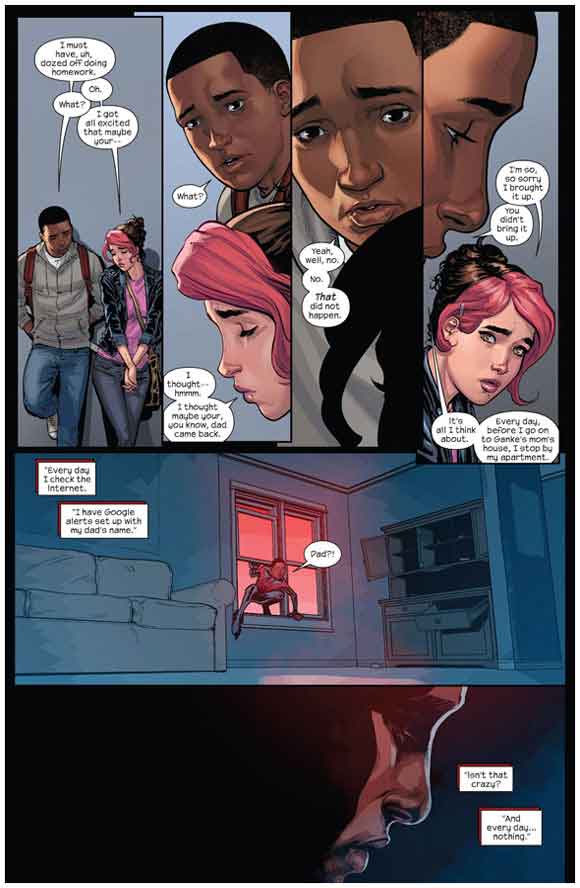 Below are the other three editions of this issue: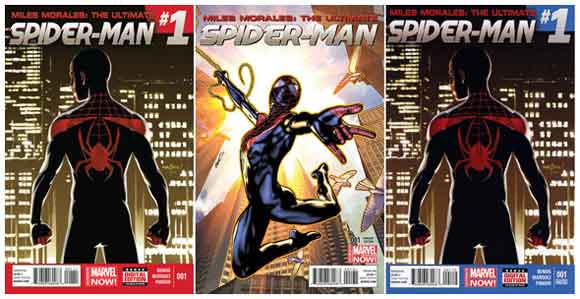 From left to right we have:
Regular Dave Marquez Cover (Diamond code: MAR140697 ; barcode suffix: 00111)
Brandon Peterson 1:25 Variant (Diamond code: MAR140699 ; barcode suffix: 00131)
Dave Marquez second print (Diamond code: APR148147 ; barcode suffix: 00112 ; released: 2014-06-18)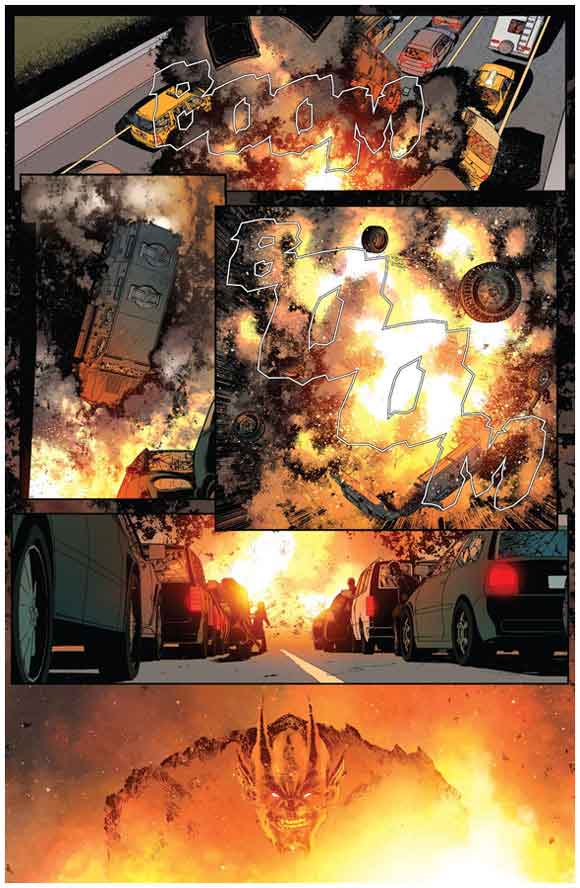 At the start of September 2023, the CGC Census recorded 186 gradings of the descriptive "Variant Edition" (Fiona Staples 1:50 edition) with one in the highest grade of 9.9 (mint minus).

At that same time, the CBCS Population Report recorded 9 gradings of the "Fiona Staples Retailer Incentive" variant, with six in the top grade of 9.8 (near mint / mint).