Promethea #32 Magical Edition
America's Best Comics, 2005.

Rare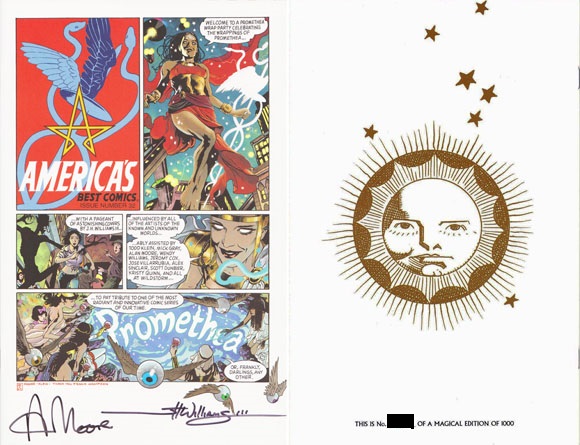 This variant was included in a special commemorative package of the final issue of Promethea and had a print run just over 1,000 (there were a number of artist proofs and likely some spoilage also). The comic variant collects all the covers by J. H. Williams III and is signed by Williams and Alan Moore; the actual content for issue #32 was also provided with the variant in the form of two posters.
As the comic came pre-signed, grading companies such as CGC will just note the signatures as writing on the cover (CBCS does have an additional service to verify signatures but this is after the event so is different from the authenticated signature service where a signature has been witnessed).

In late September 2015, CGC had 12 recorded gradings of these, all of which were graded 9.8 on a green, qualified, label (as illustrated above). Although CBCS does not currently have a public census of their gradings, there is at least one copy graded, which is on their Verified Signature label, also grading in at 9.8.