Spider-Gwen #16 Dave Johnson 1:50 Retail Incentive Variant
Diamond Code: NOV160774 ; ISBN/UPC: 7-59606-08313-8-01641

In Shops: 2017-01-18 ; SRP: $3.99 ; 32 Pages

Marvel Comics, published date: March 2017.

Rare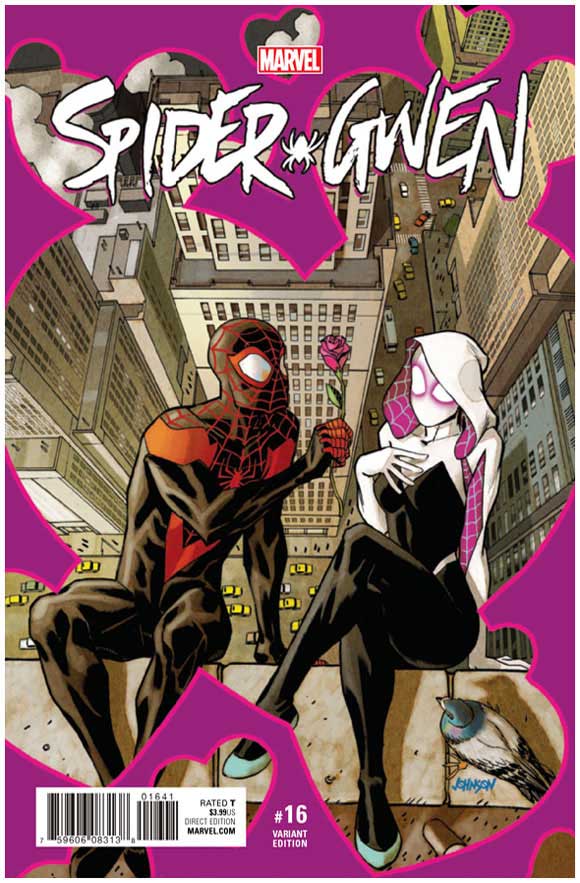 This is the Dave Johnson cover variant for Spider-Gwen (Vol.2) #16 entitled "Sittin' in a Tree Part 2": continuing the story from SPIDER-MAN #12, Miles and Gwen find themselves in an Earth-65 adventure that's going to rock both of their worlds (and universes).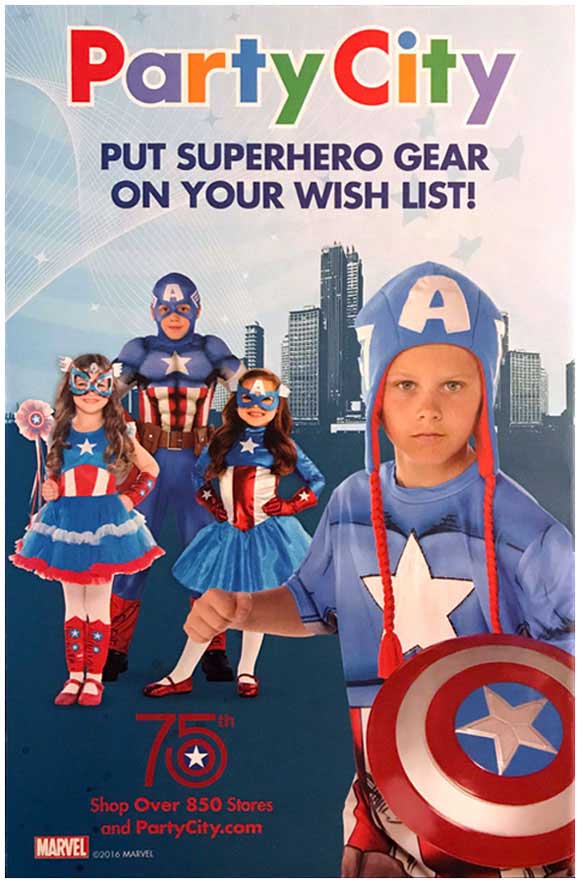 The issue was written by Jason Latour with interior art by Robbi Rodriguez, Diamond also listed three other covers for this issue, shown below:
From left to right they are (barcode suffix and diamond code shown in bold):
01611 / NOV160773: Regular Robbi Rodriguez Cover
01612 / NOV160775: June Brigman 1:25 Classic Variant
01613 / NOV160776: David Marquez "Story thus Far" Variant
CGC categorize the 1:50 as the Johnson Variant Cover and, in early April 2018, they recorded 28 gradings with 25 at the top grade of 9.8 (near mint / mint) with 10 of those on Signature Series labels.

In early spring 2018, realized prices for a near mint copy of the 1:50 were around $225 with a CBCS or CGC 9.8 copies going for just over $400.