Thanos #13 Rafael Albuquerque 1:25 Cover Variant
Diamond Code: SEP170877 ; ISBN/UPC: 7-59606-08622-1-01341

In Shops: 2017-11-22 ; 28 Pages ; SRP: $3.99

Marvel Comics, published Date: January 2018.

Low Dist.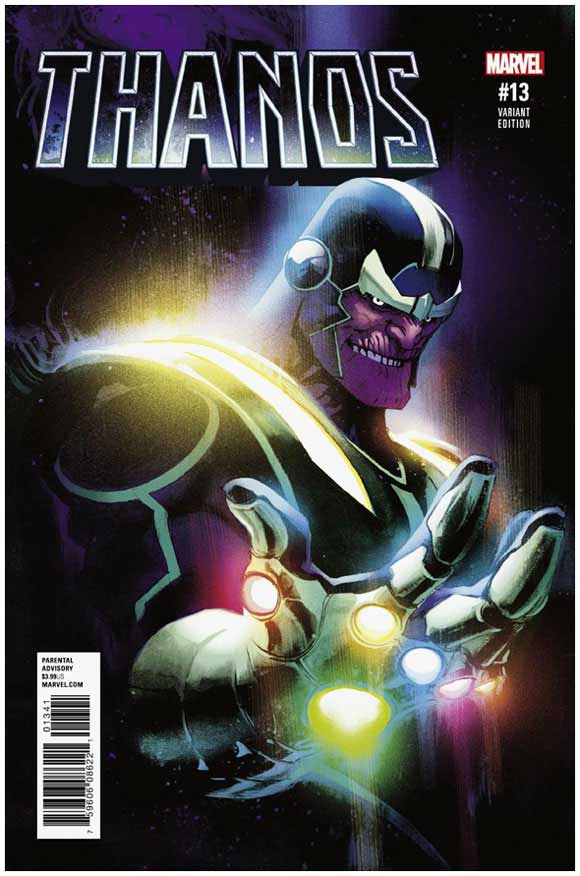 This is the 1:25 retailer incentive cover of Thanos #13 by Rafael Albuquerque.
Thanos #13, entitled "THANOS WINS Part 1", was written by Donny Cates with interior art by Geoff Shaw.
Ask the most powerful beings in the Marvel Universe how they fear the universe will end, and in their most honest moment, they will answer with two words... THANOS WINS. Now... see what happens when he does.PLUS: Includes 3 bonus MARVEL PRIMER PAGES!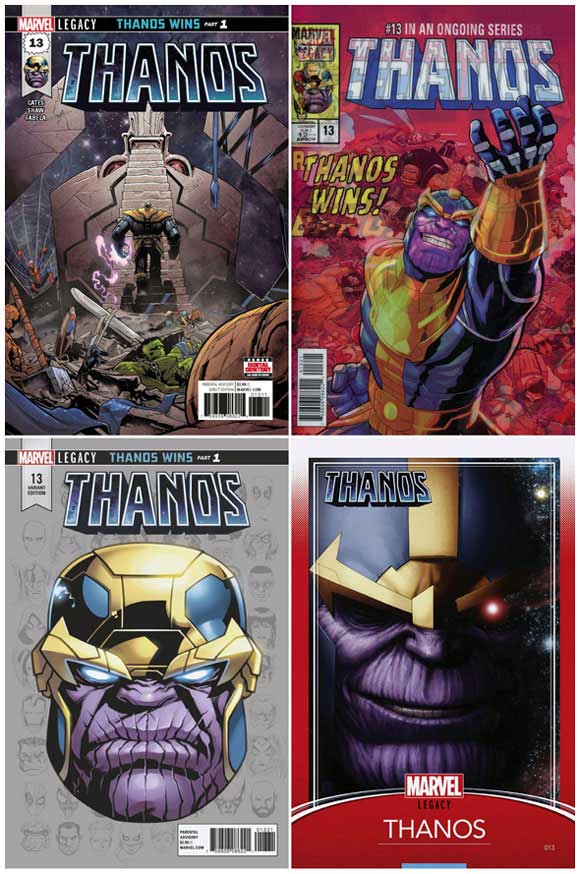 Above are four more first print covers available thru Diamond (barcode suffix and Diamond code in brackets):
Geoff Shaw Regular Cover (01311 / SEP170873)
Jacen Burrows Lenticular Homage Cover (01321/ SEP170874)
John Tyler Christopher Trading Card Cover (01331 / SEP170875)
Mike McKone Legacy Headshot Variant Cover (01361 / SEP170876)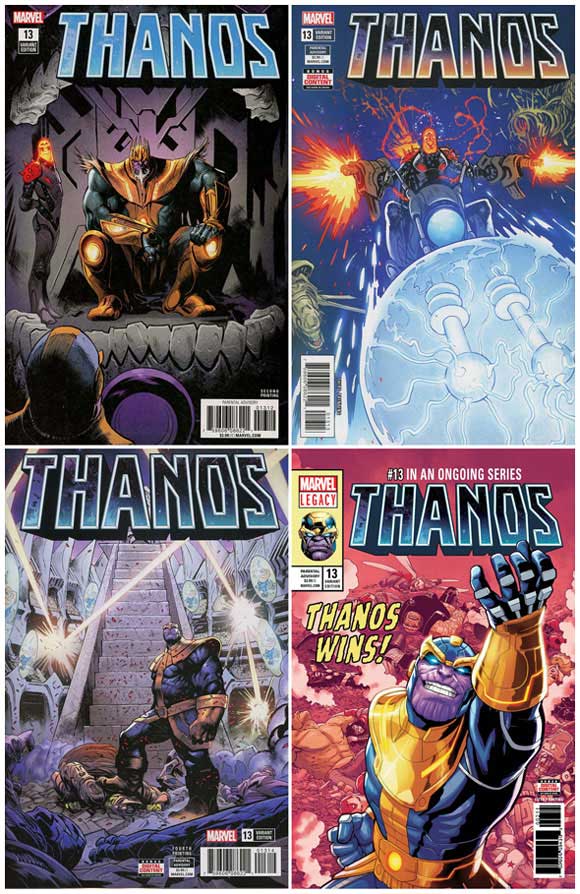 The issue was also reprinted four times with the covers shown above and detailed below (barcode suffix and Diamond code in brackets):
Geoff Shaw 2nd Printing Cover (01312 / NOV178303)
Geoff Shaw 3rd Printing Cover (01313 / DEC178667)
Geoff Shaw 4th Printing Cover (01314 / FEB188745)
Geoff Shaw 5th Printing Cover (01315 / FEB188904)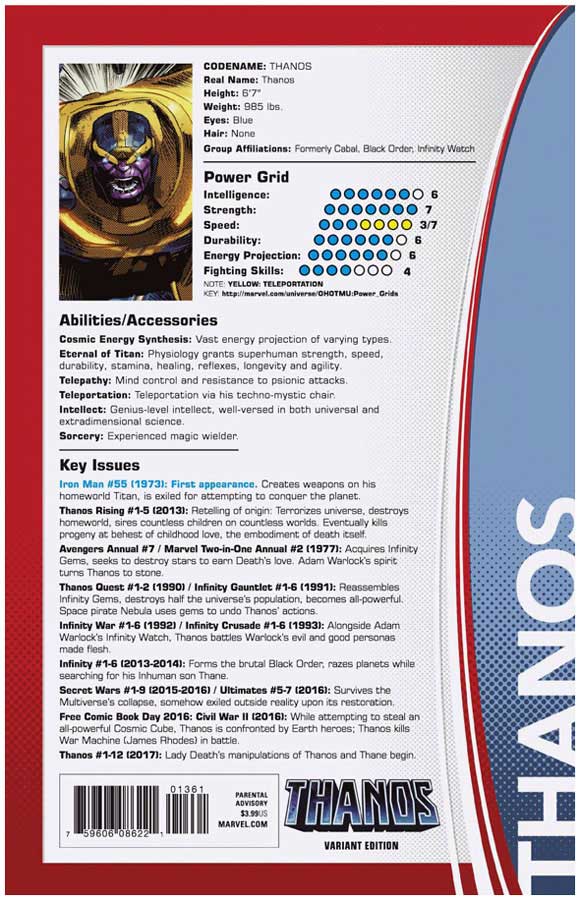 In late June 2018, CGC had recorded 124 gradings for the "Albuquerque Variant Cover", with 34 in the top grade of 9.8 (near mint / mint).
Copies if the 1:25 cover are not too difficult to get hold of, however, with this being a rarer variant and the issue featuring the first appearance of the Cosmic Ghost Rider, copies are going for hundreds of dollars (especially in the higher CGC and CBCS grades).