DC's Retailer Roundtable Program (RRP):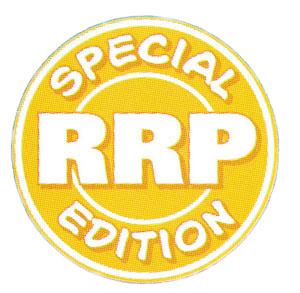 Guide: $150-$1,000NM
Printed: 200-400 per issue
(ASB&R #8 RRPs are blue shaded!)
Right now on eBay
DC's Retailer Roundtable Program (also known as the Retailer Representative Program) is DC's attempt to connect to 60-80 hand-picked and diverse retailers at ocassional meetings to garner feedback and ideas on sales and marketing of their comic books.
From a collectors perspective, exclusive variant comics are sometimes given out to RRP attending retailers and these have very low print runs (200-400 copies) for each variant hence are some of the rarest retailer incentive comics around; other exclusive retailer conference comics such as DC's Retailer Roadshow or Diamond's Retailer Summit (DRS) variants usually have much higher print runs (500-4,000 copies but sometimes lower).
With the success of the Hush storyline, starting in Batman #608 in 2002, the rare #608 RRP cover variant soon took off in value, which seemed to pique the interest in other RRP comics. This has also caused some confusion in that other retailer incentive comics became mislabelled as RRP comics, either accidentally or in order to keyword spam auctions on sites such as ebay. Additionally Dynamite Entertainment started producing a number of comics labelled as "RRP Edition" in the noughties, which also added to the confusion.
Below are the DC RRP comics found so far that are featured on the website:
1996: DC's 5th Retailer Conference: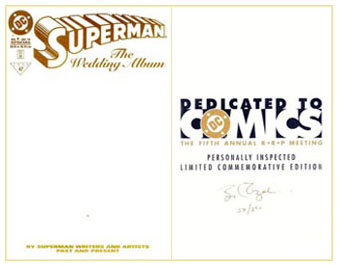 This appears to be the first comic DC gave out as an exclusive to retailers at the 5th RRP conference (also noted on the back of the comic). Each was numbered and signed on the back. Click the picture or the link below to find out more.
1999: Baltimore: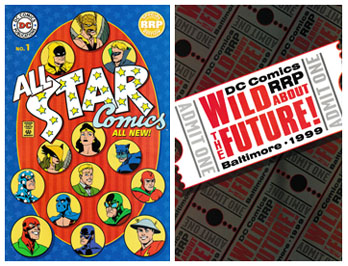 This one was clearly marked on the back as an RRP edition, produced for the Baltimore conference in 1999; note that the inside covers are blank. Click the picture or the link below to find out more.
2002: Burbank, November 10th: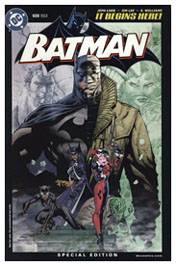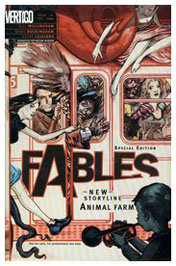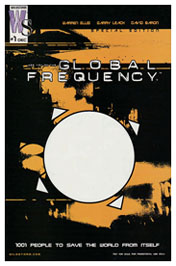 Batman #608 is clearly the star of the show here with values for this rare collectible over $1,000 for higher graded copies. In the same conference, two possibly rarer comics were also given out: the hard to find Fables #6 RRP variant and the equally rare Global Frequency #1 RRP variant. Click on any of the pictures above or the links below to find out more.
2005: Montreal, November 10-13th: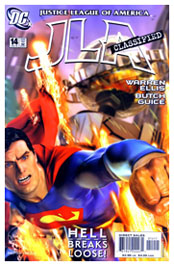 It doesn't appear that DC offered any exclusive RRP comics at this particular conference but a free copy of JLA: Classified #14 (standard edition) was handed to delegates who visited the Quebecor printing plant as part of the RRP conference (and had seen the comic being printed that same day).
2008: November 1-2nd: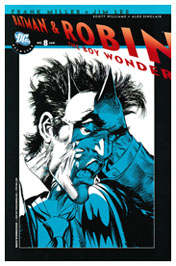 This was an exclusive variant of the sketch variant of this comic, with blue shadowing, for the DC RRP event in 2008. Click on the picture above or the link below to find out more.