Shadowman Black
Valiant, published Date: April 2012.

Rare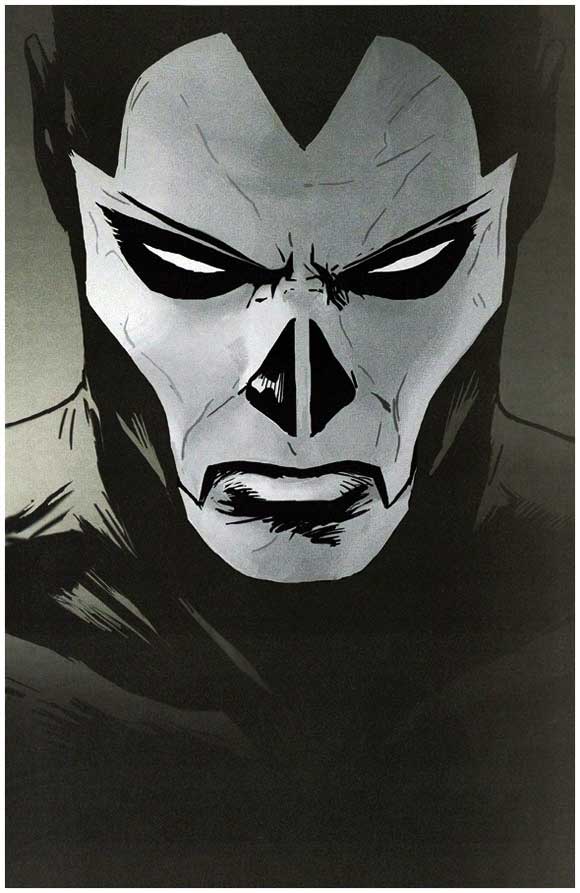 This was a promotional issue of Shadowman #1 for the series re-launch in 2012. The comic features a "virgin" cover and thirteen pages of non-color interior art by Patrick Zircher, which is also "virgin" (i.e. it is missing the dialogue and word balloons).
This Preview Edition was apparently given to the top 500 comic book stores that had the highest Valiant orders at that time. It was assumed that around 500 were printed (any overage, file copies or complimentary copies excluded) but, anecdotally, there may have been up to three times that many printed.
Each copy came in a black cardboard sleeve (above), which was barcoded on the rear. Interestingly, CBCS are known to grade the comics in their sleeves, giving a grade to both the sleeve and the comic:

Note that the CGC label (below) neglects to mention this is a preview without text, whereas CBCS (above) states "13-page preview of Shadowman #1 with no text".

At the time of writing (October 2019), CGC had 61 gradings of Shadowman Black #nn (no number) recorded in their census with 35 in the top grade of 9.8 (near mint / mint).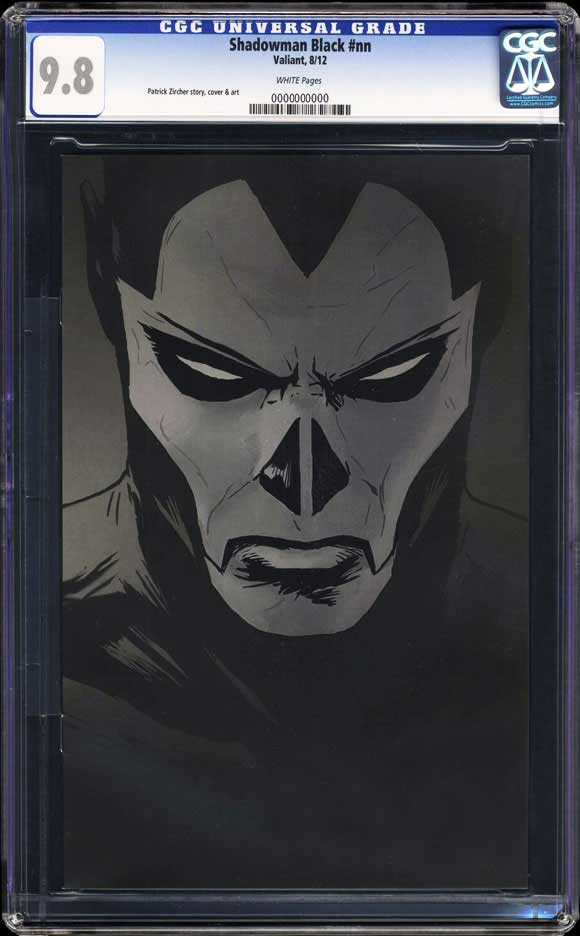 Realized sale prices for these have come down in recent times: a CGC/CBCS 9.8 would set you back around $450 in 2015 but could be picked up for under $250 in late 2019. Raw copies can be found under $50 but will likely be of lower grade and might also be missing the sleeve.