Oblivion Song #1 Foil Collector's Edition
Diamond Code: JAN180599 ; Box ISBN/UPC: 7-09853-02555

In Shops: 2018-03-07 ; SRP: $200

Image/Skybound, published Date: March 2018.

Rare
This is the foil variant of Oblivion Song #1 from the Collector's Edition box set, which was limited to 1,000 copies.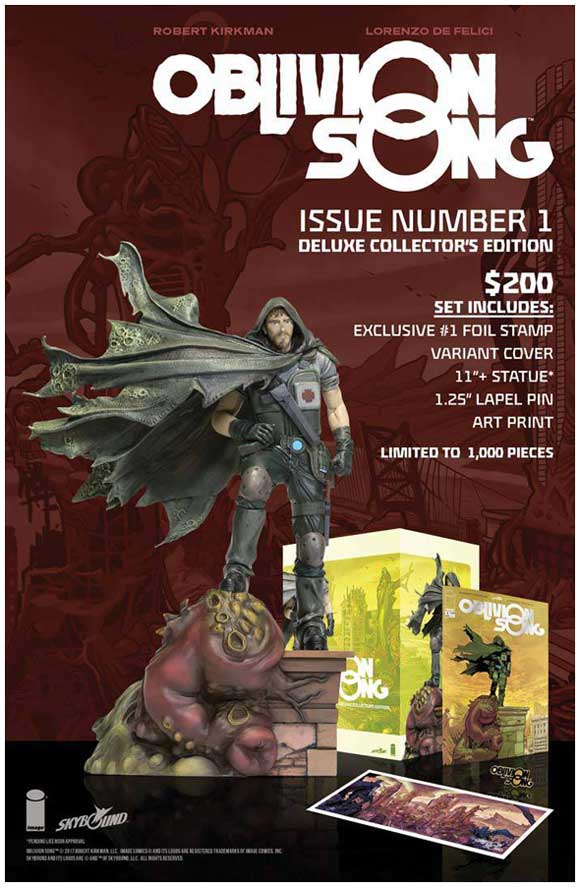 Most of the box sets (anecdotally around 600) were available in shops around March 7th, 2018 but some were delayed for a few weeks (around 400).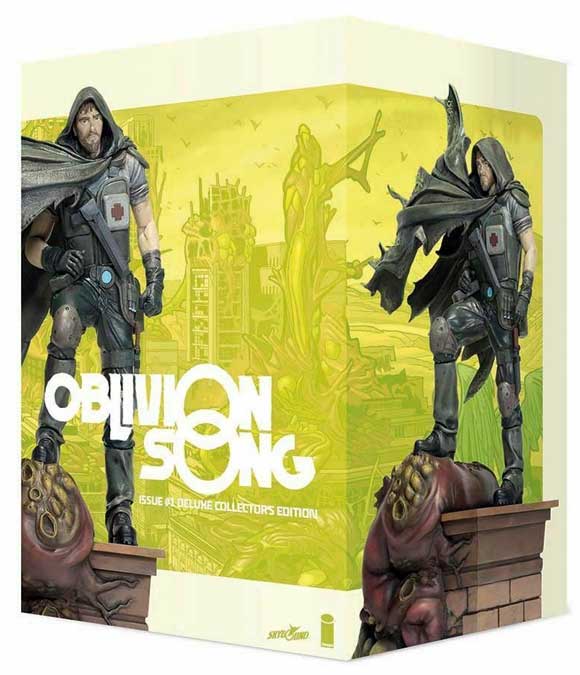 The box itself included the variant comic, a 11" statue (below) and a lapel pin and art print. All these items were exclusive to this collector's set.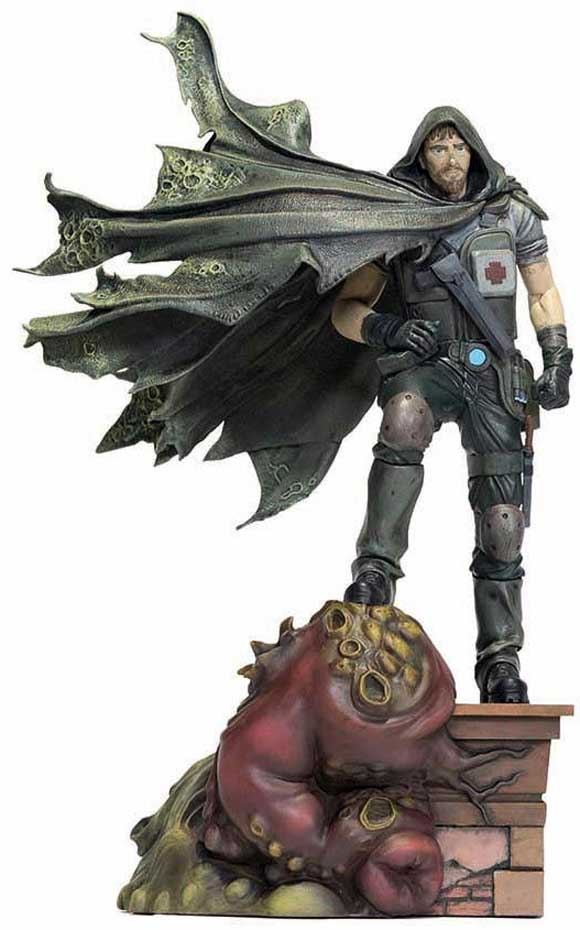 Each statue was numbered out of 1,000:
Notably, the variant comic (as well as having an embossed silver foil title) was a reverse view of the standard comic cover art (both by Lorenzo De Felici), with Nathan Cole surveying Oblivion: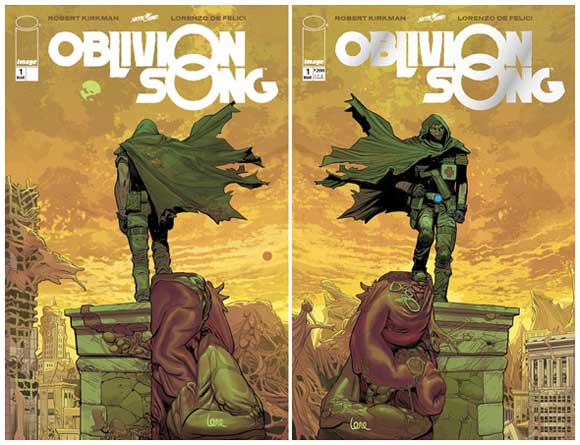 A decade ago, 300,000 citizens of Philadelphia were suddenly lost in Oblivion. The government made every attempt to recover them, but after many years, they gave up. Nathan Cole...won't. He makes daily trips, risking his life to try and rescue those still living in the apocalyptic hellscape of Oblivion. But maybe...Nathan is looking for something else? Why can't he resist the siren call of the Oblivion Song?
At the time of writing (late June 2019), CGC had 147 recorded gradings of the "Collector's Edition" with 131 in the top grade of CGC 9.8 (near mint / mint), including 19 on Signature Series.

In June 2019, it was announced that Universal Pictures and Skybound Entertainment will produce an Oblivion Song film, with Sean O'Keefe writing the screenplay.
Soon after they were on sale, the $200 box sets were appearing on ebay for over $300. Many of the contents were also sold on separately, with statues going for around $50, in late June 2019, and the variant comic was selling in CGC/CBCS graded 9.8 for $180 or more, at that time.