Lone Wolf and Cub, Volume 1:
Limited Signed & Numbered
Hardcover Edition
Dark Horse Comics, August 2000.

Rare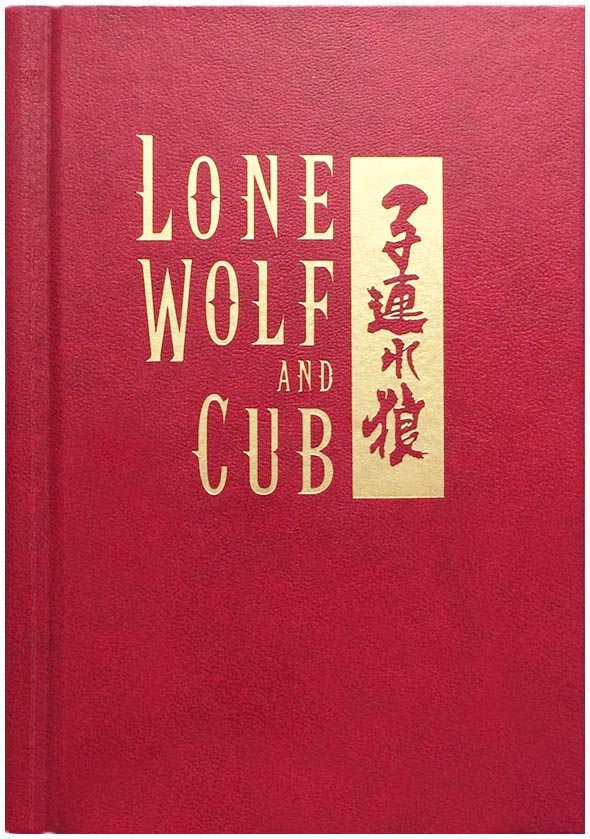 This is a hardcover version of Lone Wolf and Cub Volume 1: The Assassin's Road from 2000 containing 9 chapters from the series and limited to only 230 signed and numbered copies by writer Kazuo Koike. The signature and numbering are located on a bookplate on the front flyleaf (free endpaper) inside the book:
These were apparently given out to retailers as a thank you for supporting the title and also given out as prizes to three lucky winners who emailed in stories and thoughts on the series in 2010 to honour the tenth anniversary of the passing of series artist Goseki Kojima.
Note that other copies of the hardcover are available without the bookplate; these are of limited distribution and usually go for between $75 and $150.
With so few of the bookplate copies coming to market, prices are very variable. One copy sold for only $249.97 just before Christmas 2015 but this seems to have been very cheap; in early February 2016, two were for sale for well over $1,000 but both accepting offers.